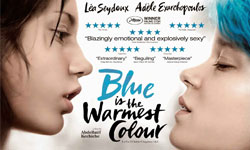 7. La Vie D'Adele
A critically acclaimed best French movie of all time, telling a story of Adele grows, seeks herself, loses herself and ultimately finds herself through love and loss. It is directed by Abdellatif Kechiche, who also directed Black Venus and Chance. Movie fans who enjoyed Show Me Love & Water Lilies should surely watch La Vie D'Adele - it deals with themes like love, women, and incorporates drama, romance etc.
IMDB Average Rating: 7.8 / 10
Rotten Tomatoes Rating: N/A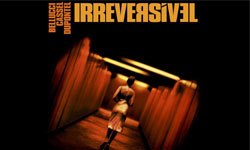 8. Irréversible
Released in 2001, reflecting reality and humanity. Events over the course of one traumatic night in Paris unfold in reverse-chronological order as the beautiful Alex is brutally raped and beaten by a stranger in the underpass. Her boyfriend and ex-lover take matters into their own hands to revenge. But time destroys everything. Really, happy ending isn't always the appeal of the top movie from France.
IMDB Average Rating: 7.8 / 10
Rotten Tomatoes Rating: 81%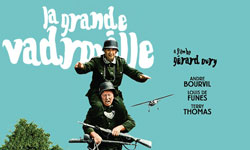 9. La Grande Vadrouille
This is a quite old classic French movie, released in 1966, which is about A British pilot shot down over France during World War II is helped by a group of French civilians to make an important rendezvous. What is worth mentioning is that the best French film is an education on French stereotypes – both for the non-French characters in the movie, and for viewers. It's full to bursting with cultural gems.
IMDB Average Rating: 8.0 / 10
Rotten Tomatoes Rating: 94%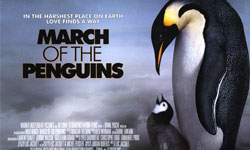 10. The March of the Penguins
Families and animal lovers cannot miss this movie from France. You may know of this documentary already, but it was first made for a French audience. Be sure to pick up the original French version of this film, which, unlike the American-released version (narrated by Morgan Freeman), has voice-over dialogue between penguins. Clear and understandable French makes this great for beginners.
IMDB Average Rating: 7.7 / 10
Rotten Tomatoes Rating: 94%