You must have been greatly entertained these days as the movies this summer bring several classic blockbusters like Furious 7, Avengers 2, Jurassic World, etc. But what to watch in the following days? There are movies made with lofty artistic intentions, others to reflect the social mores of the times, or settle in daily grind to interpret the hardships or happiness, joy or sadness, right or wrong in our life. Are you tired of scrolling through Amazon for the potential films every night and then hitting the bed with regret. Now with the list of top ten best movies on Amazon, you can escape from the vicious cycle as all these movies are all-time-greatest-film-selections.
Convert Best Amazon Movies DVD Discs to Mobile Devices with DVD Ripper
For those who have ordered or bought DVDs from Amazon, they can totally use this useful DVD tool named MacX DVD Ripper Pro to put those DVD movies on other devices like iPhone, iPad Air, Samsung Galaxy Tab, Amazon Fire Phone etc to enjoy on the go. This reliable DVD ripper is able to rip any DVD (including those copy-protected by Disney New DRM, DVD CSS, RCE, Sony ArccOS, etc) to iPhone, iPad, Samsung, HTC etc directly as well as convert DVDs to various popular video formats like MP4, MOV, AVI, FLV, MKV etc with excellent output quality.
Part 1: Ten Best Movies on Amazon Prime Instant Video You Must Watch
1. Fargo
Year: 1996
Directors: Ethan Coen, Joel Coen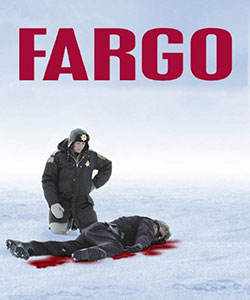 On the top of the best movies on Amazon Instant video comes Fargo. This movie revolves around a story about a fictional kidnapping which turned into a real murder. In the movie, Jerry Lundegaard thoroughly epitomized a villain, who, driven by his greed, committed numerous pointless and botched frauds which finally led to a truly monstrous result that destroyed everything in his life. In the contrast, Marge, a woman who cared everything around her in her life, showed her determination and savvy when faced with the challenge and became a compelling heroine. Fargo is an instant classic. It explores the tension that hides under the polite social norms and peaceful facade. Every scene is so artfully oriented and the actors out-shined more than their personages alone suggested with subtle and powerful performance. This film earned seven Oscar nominations and won two Oscar. Click here to see the Top 10 Oscar Movies.
2. Goodfellas
Year: 1990
Director: Martin Scorsese Goodfellas is another best movies to watch on amazon as it is quintessentially one of the greatest movies and probably the best mob movie ever made. It documents the life of Henry Hill about how he was bought into mob life at a young age and brought down at the end, exploring the rise and fall of a gangster and revealing a real life approach to mob life. Filled with masterful direction, excellent performances and great soundtrack, this movie is spectacular, both dramatically and visually. It is also regarded as one of the top 10 family movies to watch with kids and parents.
3. Citizen Kane
Year: 1941
Director: Orson Welles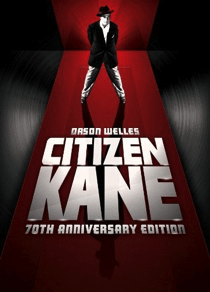 Citizen Kane tells a story about a rich young man Charles Foster Kane, who moved aggressively into newspaper and ended up in failure. This is a story of the tragic life of a man, about his weakness and hurts, about the truth that money can't buy happiness. Made in 1941 and written, directed, and starred in by Orsen Welles, who was just in his twenties when he made it, this movie creates legend. Citizen Kane, which has received more analysis than enjoyment and been regarded as the benchmark and source of inspiration by film-makers all the time, has withstood the test of time for over seven decades and been most often referred as "The Greatest Film Of All Time" or "The Greatest Movie Ever Made" etc.
4. North by Northwest
Year: 1959
Director: Alfred Hitchcock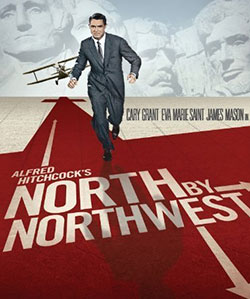 North by Northwest is one of the old Warner Brothers movies that always occupies a slot in the best movies on Amazon Prime. It tells the story of a slick ad man (Cary Grant) who gets roped up in a plot of mistaken identities when a group of baddies finger him as a spy. This movie combines terrific direction, brilliant acting, great dialogue, amazing cinematography, melodious music and awesome storyline and may be the greatest ever thriller.
5. Butch Cassidy and the Sundance Kid
Year: 1969
Director: George Roy Hil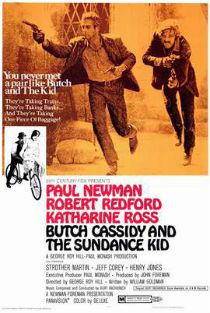 Butch Cassidy and the Sundance Kid has become the quintessential buddy movie and one of the best movies on Amazon. It's an entertaining, charming and amusing comedy of the friendship and camaraderie between the two handsome and humorous men. It is still a ground-breaking classis after the test of years. It seamlessly blends seriousness and comic sensibility. The movie won four Academy Awards in Best Cinematography; Best Original Score for a Motion Picture; Best Music, Song; and Best Writing, Story and Screenplay and nominated for two.
Part 2: Top Five Classic Movies on Amazon with Academy Awards
| | | | | |
| --- | --- | --- | --- | --- |
| Rank | Title | Star rating | Genre | Academy Award |
| 1 | Fargo | 4.5 | Crime, Drama, Thriller | Seven nominations and two wins |
| 2 | Goodfellas | 4.5 | Biography, Crime, Drama | Four nominations and one award |
| 3 | Citizen Kane | 4 | Drama, Mystery | Nine nominations and one award |
| 4 | North by Northwest | 4.5 | Adventure, Mystery, Thriller | Three nominations |
| 5 | Butch Cassidy and the Sundance Kid | 4.5 | Adventure, Biography, Crime, Western | Two nominations and four wins |
Part 3: 5 Best Movies on Amazon.com Recommended by Users
1. Reservoir Dogs
Year: 1992
Director: Quentin Tarantino
Reservoir Dogs is about six criminals, who are hired by a crime boss to carry out a diamond robbery and begin to suspect that one of them is a police informant after the botched diamond heist goes terribly wrong. Every actor in the movie is perfectly fitted for their characters. There are so many cops and robbers movies, but with extreme violence, profane dialogue, nonlinear storytelling and a curated soundtrack, Reservoir Dogs definitely deserves its position on the top ten movies on Amazon and also one of the most violent yet brilliant pieces of work that ever made.
2. Into the Wild
Year: 2007
Director: Sean Penn
This movie is based on a real-life novel. The story centers on the freshly graduated from college who stepped into an adventure and gave up his bright future instead of living in his privileged life. It's about society and family, idealism and aloneness and it portrays the beautiful romanticism of youth and tells a tale of what not to do with your life. Thought-provoking, deep, beautiful, moving, adventurous, it's doubtfully classic that you are not going to miss.
3. Mission: Impossible Ghost Protocol
Year: 2011
Director: Brad Bird
In this movie, Ethan Hunt (Tom Cruise) returned to his line of work after a short quiet life with his new bride. Kicking off with a thrilling opening sequence, Mission Impossible: Ghost Protocol is the best entry in the Mission Impossible franchise, and one of the best action movies in recent years. It's rare that a sequel trumps its predecessor, however, Mission: Impossible Ghost Protocol, the forth film in the franchise, excels above its predecessors and ranks among the best movies on Amazon with these inventive, relentless, fun and tense scenes. If you are also Town Cruise fan, you may surely hear of the new movie Impossible 5 to be released on July 31.
4. The Avengers
Year: 2012
Director: Joss Whedon
The Avengers is a superhero film about a superhero team. There are Stark, Thor and Banner, Hawkeye and Captain America, there are heroes and villain, good and evil, perfect dialogue and fierce action, delivering everything one can expect from a superhero movie and more. It balances such a team film masterfully. It may be the best film you may seen in this genre. By the way, the 2015 new sequeal to Avengers is in full swing, you can just watch The Avengers 2: Age of Ultron full movie online.
5. Terminator 2: Judgement Day
Year: 1991
Director: James Cameron
The story is set 10 years after the first cyborg called The Terminator tried to kill Sarah Connor and her unborn son, John Connor. Now another Terminator called the T-1000 is sent back through time, which is more advanced and more powerful than its predecessor to kill John Connor. However, another Terminator is also sent back to protect John and Sarah Connor at all costs. This movie won four Oscars in technical categories for its groundbreaking effects. This movie may not be the best film on this list, but it's the best sci-fi movie.