Among those many famous stars such as Leonardo DiCaprio, Johnny Depp, Angelina Jolie, Brad Pitt etc, Tom Cruise, since exploding onto the scene in the 1980s, remains one of the most popular actors in Hollywood. Over the last few decades, he's completed four impossible missions, driven the highway to the danger zone, and done wonders. He seldom disappoints. In honor of his recently-reached-theater Edge of Tomorrow, it's the high time to look back at the best Tom Cruise movies to stroll down those soul-stirring and breath-taking moments.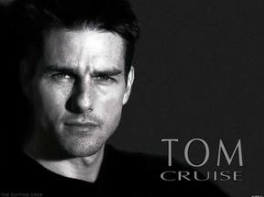 As a matter of fact, many of the best Tom Cruise movies are available on some famous video sites such as YouTube. If you want to enjoy those movies freely without the disturbance from slow bandwidth, or if you want to get rid of fear of address missing or deletion or network failure, MacX YouTube Downloader can help you download those movies from YouTube for free, including top 10 Hollywood movies trailer, highlights, soundtracks.
Top Ten Best Tom Cruise Movies
No.1 Top Gun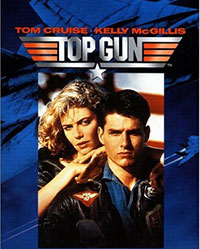 A high quality, visually stunning 1980's classic film that does all it can to take your breath away. Tom Cruise shot into stardom with this film. In this film, he played the cocky Navy pilot Lt. Pete "Maverick" Mitchell who was sent to an elite fighter pilot school named Top Gun to improve his skills. He showed his talent and did a phenomenal job in presenting this charming and attractive hero. The story is some what cheesy and corny, but the fantastic dog fights, dazzling skills, romantic love as well as Crusie's charm and handsome acting, all bring the film to life. It deserves to be on the top of best movies of tom cruise. But will he win a title on best Hollywood movies 2016?
No. 2 A Few Good Men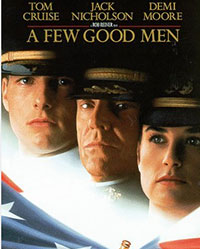 A good film for those who like court debate and military type stuff. Tom Crusie played a hotshot attorney named Kaffee who cares more about closing cases than seeking the real justice. He is asked to defend two marines who were accused of murdering. As the investigation continues, Kafee discards the aloofness with which he initially regards the case and determines to find out the truth. Finally he finds out the one pulling the strings of the increasingly dark conspiracy behind the killing. Tom Crusie played exactly the character he was supposed to portray in a impeccable manner. When it comes to the courtroom movies, it still sets the gold standard.
No. 3 Jerry Maguire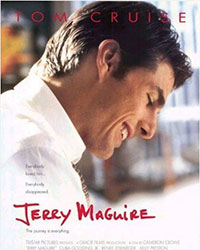 "You had me at hello" and "You complete me." This film is about hope, redemption, love, romance, sports, money and meaning of life. It's about the growth of an individual. It may be one of the most quotable movies from the Tom Cruise best movies list. Tom Cruise fits perfectly the character as he has the look, the energy and the talent to get inside this guy's skin. He successfully integrates his natural emotion into his character. An Oscar nomination does not come cheaply, and Cruise certainly deserved.
No. 4 Rain Man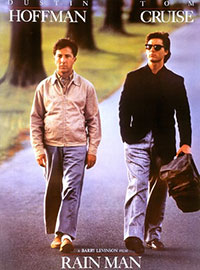 Speaking of tom cruise top movies, Rain Man is never going to miss. This movies tells a moving story about two brothers, quite the contrary, one cares only about the importance of money while the other has no idea about the importance of money. It's not difficult to understand why this movie won four Oscars and was nominated for four more. Rain Man is a moving, warm, soft, emotional, and unforgettable movie which incorporates moving drama, eternal scenes and unbelievable performances.
No. 5 Minority Report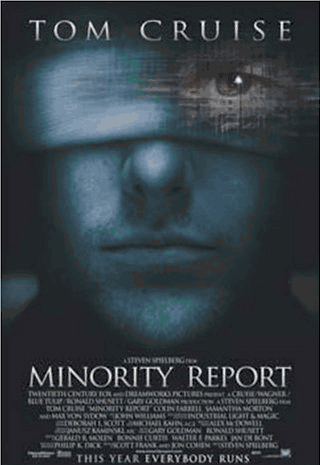 What is the future like? Tom Cruise gives us some glimpse with the intelligent and fresh Science Fiction films Minority Report. Cruise plays John Anderton, the chief of a new police division called Precrime. He prevents the crimes by arresting murderers before they actually commit through predicting the future until one day he finds himself is on the list. He has to escape and prove his innocence with this minority report. This futuristic movie perfectly blends action, suspense, thrills. It's a thoughtful and eye-catching film and well worth to watch.
No. 6 Mission: Impossible Ghost Protocol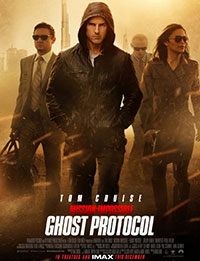 It is rare that a sequel can maintain its quality. However, Mission: Impossible Ghost Protocol, the forth film in the franchise, excels above its predecessors and ranks among the best Tom Cruise movies with these inventive, relentless, fun and tense scenes. The action sequences look incredibly brutal and realistic and the mission tactics are also ingenious. One of the highlights of the film is the breath-taking hotel climbing in Dubai, the worlds most tallest building. One of the best action movies you should watch.
No. 7 Risky Business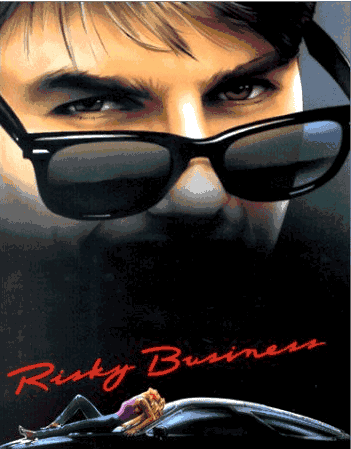 Risk Business was the first movie for Tom Cruise's superstardom. It tells about a story of a young teenager who is going to college fantasizing about the girls, sex, money, having fun-something that may encounter for most teenagers-while his parents are out of town for a week. The part Crusie dances around in his underwear becomes classic even for those who never watched this film. Risky Business stands out as a youthful rhapsody, about growing up, shedding away the childhood and taking responsibility. In this film, Cruise began to show his immense potential about acting.
No. 8 Born on the Fourth of July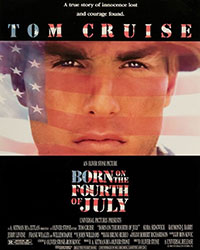 A story about a Vietnam veteran becomes an anti-war political activist after being paralyzed in the Vietnam war. This movie make people stop and take a closer look at the subject matter: war. When this movie is released, the performance of Tome Cruise blew all the audience and critics away. Here he gives his best performance, truly established his potential as an actor.
No. 9 Collateral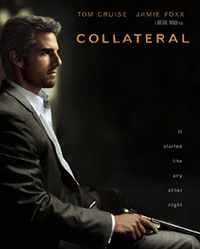 A great thriller film with incredible screenplay, great directing, tremendous acting and no cheesy lines. It's also one of the best halloween movies to watch this year. The story is tense, atmospheric and emotionally compelling, with little and even no plot holes. In the movie, Foxx and Cruise work together in a way unrivaled and give a wonderful performance. The first villain role for Tom Cruise after years of playing handsome and charming good guys.
No. 10 Magnolia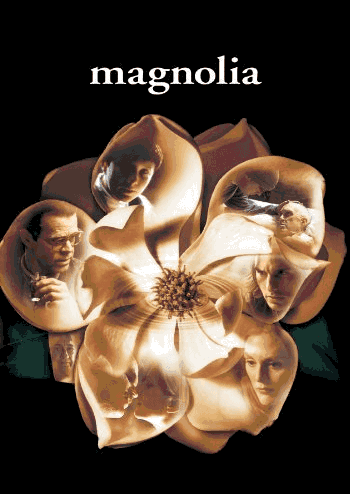 A film about family, confession, redemption, forgiveness and coincidences. Short stories about different people construct the dazzling epic of coincidence and fate during one day. At first, audiences may get bewildered, but they will know that every little detail is essential to the subject of the film as the story unfolds. The movie is heart-touching, and the acting is flawless. Through every cast member gives a no-less-than-Oscar performance, Tom Cruise still wins wide praise. Undoubtedly, it's one of his top movies. As one of those critics remarked, "It is an amazing display of acting for Tom Cruise, and one of the best films of 1999".
Tom Cruise never disappoints. No matter the arrogant, selfish yuppie brother in Rain Man, or the indifferent and unrepentant villain in Collateral, the sport agent who struggles to success in Jerry Maguire or wise-cracking military lawyer who fights for the truth in A Few Good Men, he always brings audience surprise and entertainment. The best Tom Cruise movies are gonna be the not-to-be-missed movies and well worth watching. By the way, its to-be-released Mission Impossible 5 will hit the theater on July 31. You can enjoy the new teaser trailers on YouTube to experience his acting skill and magic.