When it comes to famous movie directors in Hollywood, Steven Spielberg, this living legend, is surely among our first thought. Like him or not, he is arguably one of the greatest directors of all time whom we should nod to. In the part blockbuster era, he has brought multiple major box office hits and earned Oscar-nominations twelve times, established himself one of the most influential filmmakers, both in terms of successful box office grosses, and contributions to make the world of movies better. To honor the impressive efforts of this spry 68-years-old filmmaker in film, here we sort out the best Steven Spielberg movies list.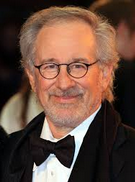 Part 1: Top Steven Spielberg Movies by Genre
A. Best Steven Spielberg Movies List - War
War Horse
Film War Horse tells a story about the extraordinary journey during the war of the horse, who changes and inspires people around him and becomes a hero. Though it is a war movie, it's also a fantastic Steven Spielberg movie that appeals to all the audiences. It goes with consensus of critics like: Technically superb, proudly sentimental. War Horse is an emotional drama that tugs the heartstrings with Spielberg's customary flair and enjoys equal popularity as best Hollywood movies 2016 receive.
Saving Private Ryan
Saving Private Ryan is another Steven Spielberg film based on the World War II. The film unfolds to tell the story of the daring rescue of Private Ryan, the last surviving brother in his family. This 1998 Oscar winning war epic is widely considered to be the most realistic depiction of the D-Day landings ever bought to the screen. It's a perfect portrayal of the brutal, realistic, and bloody war and gives a million reason not to enter any war.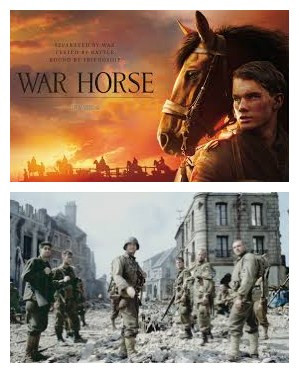 Note: Steve Spielberg executive produces Jurassic World 2015 that is going to be a lot spark for dino movie fans. You can enjoy the new teaser trailers on YouTube beforehind.
B. Best Steven Spielberg Movies List - Comedy
Catch Me If You Can
A comedy-drama from Steven Spielberg based on a true story, it tells a young man Abagnale, played by Leonardo DiCaprio, who succeeds at his incredible impersonations by the simple device of never seeming to try very hard, attempts to fling off an FBI agent, played by Tom Hanks, whose mission in life evolves into capturing.
The Terminal
A sweet and delicate comedy made by Spielberg and Hanks, it's about a visitor named Viktor Navorski, whose homeland erupts in a fiery coup, gets stranded at Kennedy Airport due to unauthorized passport and finally gets back home through his unremitting efforts.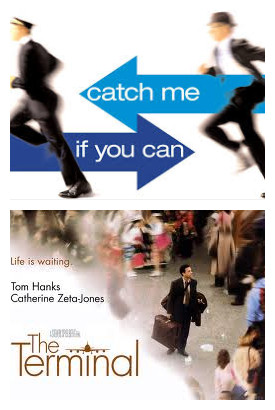 C. Best Steven Spielberg Movies List - Sci-fi
Jurassic Park
Speaking of Steven Spielberg filmography, on no account should you miss the sci-fi movies by Steven Spielberg. Like a lot of filmmakers, Steven Spielberg's imagination has often brought us surprises, like Jaws and ET. Jurassic Park, something different in Hollywood, something groundbreaking, breath-taking, brings dinosaur, the monster millions of years ago to real. The monster of all monster movies, it of course ranks on the top list of Steven Spielberg movies.
Minority Report
As we are told, future is what we make of it? But what is the future like? No one knows but genius Spielberg shows us a fantastic futuristic world with Minority Report. Together with Tom Cruise, a story about stopping crimes before they happen with the help of technology is told in this Steven Spielberg film. Unlike many directors who rely on technology, in Steven Spielberg filmography, story and character come first, and everything else works just as a tool. One of the good sici-fi movies by Steven Spielberg to experience the horror brought by technology.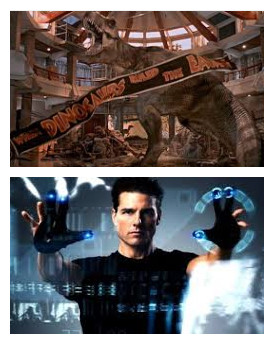 D. Best Steven Spielberg Movies List - Family
The Adventures of Tintin
In addition to those blockbusters, also some sweet and delightful movies suitable for your family are among this list of Steven Spielberg movies. Spielberg never disappoints, even for his first foray into computer-generated 3D animation. This time, he builds an intrepid hero based on one of the most beloved comic character in Europe. The colorful images, funny stories, dizzying and smooth camerawork make this film well-suited for all ages.
E.T. the Extra-Terrestrial
Human never stops seeking for life in outer space. Are we alone? We can't tell, but Spielberg has shown us there may be and how they may look like. E.T. the Extra-Terrestrial is about a relationship between a little boy and a creature from outer space that becomes his best friend. In this Steven Spielberg film, audience can fully experience the love and friendship between human and life from the outer space. A movie of child's fantasy and adult's memory, just enjoy with your kids. It's also a good Halloween movie for kids.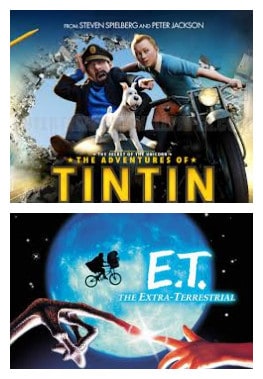 Part 2: How to Play Steven Spielberg Movies
This Steven Spielberg movies list has offered the top Steven Spielberg movies in each genre, surely there are many more not covered above. Anyway, Steven Spielberg films are of all time must-sees. If you are interested in movies by Steven Spielberg and want to enjoy some to bring the memories (also tears) flooding back, you can go either the way below.
Option 1: Download Steven Spielberg Movies
Youtube as the biggest online sites offering free movies and videos, is of course the first place to go. If you are tired of the poor internet access and YouTube annoyances, and want to download the list of Steven Spielberg movies for free enjoyment, here MacX YouTube Downloader can offer you a safe way to free download movies by Steven Spielberg from YouTube. Be it in SD, 1080P HD or 4K UHD, this YouTube downloader can easily download any Steven Spielberg film, top 10 Hollywood movies and others in high quality and save it in MP4, FLV and WebM for you for further playback of Steven Spielberg movies on iPhone iPad Android freely.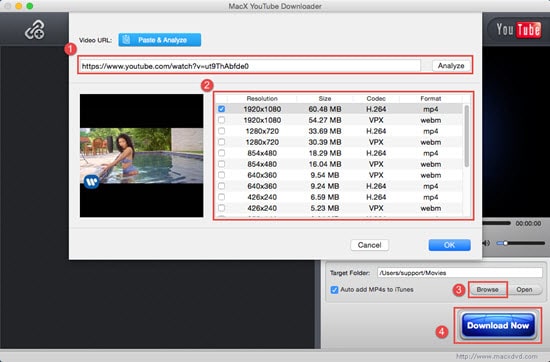 Option 2: Rip Steven Spielberg Movies DVDs
It comes as no surprise that fans of Steven Spielberg has bought the DVDs of his film. For better storage and convenient playback, you are also advised to rip and backup DVD movies of Spielberg. This MacX DVD Ripper Pro can easily cover your needs. You can simply copy and rip Steven Spielberg movie DVDs to MP4, AVI, MOV, MKV etc without worrying about the DVD copyright protections applied by Disney, Warner Bros, Sony, etc, convert DVDs, including new DVD releases, to iPhon, iPad, Android, TV, Web, etc at fast speed.