Academy Award for Best Supporting Actor, four Grammy Awards, Primetime Emmy Awards, two Screen Actors, six Golden Globe Awards, Robin McLaurin Williams sure is a true genius in comedic filed. His death in 2014 is a great loss for comedy lovers, even for the whole world. But the classics left. The best Robin Williams movies list is provided for comedy lovers, from best movies to new movie in 2015, and how to copy Robin Williams films, as well as how to download his full movie in HD.
Watch Best Robin Williams Movies DVD on iPad iPhone Android
Hhave tons of top Robin Williams movies on DVD? DVDs become digitalized now, bringing you possibility to watch his best movies DVD on iPhone, iPad, Android mobile with the aid of DVD ripper. MacX DVD Ripper Pro is recommended here for its amazing ability to rip any Robin William best movies DVDs, regardless of any DVD copy protection technology, like Region Code, UOPs, RCE, DVD CSS, etc. It can rip DVD to MP4, AVI, MOV, and other 180 video formats to iPhone, iPad, Galaxy, etc. with fast speed and intact quality.
Top 5 Robin Williams Movies of All Time
1. Night at the Museum: Secret of the Tomb
Rating: 6.3
Director: Shawn Levy
Box Office: $360.2 million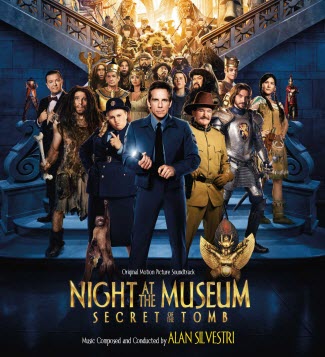 Night at the Museum 3 is released on 2014. It is Robin Williams final onscreen performance, though not his last role. This is the last time we will see the brilliant comedian on screen, no reason not to put the Robin Williams new movie in 2014 to the list of his movies you won't miss.
2. Mrs. Doubtfire
Rating: 6.9
Director: Joe Johnston
Box office: $441.3 million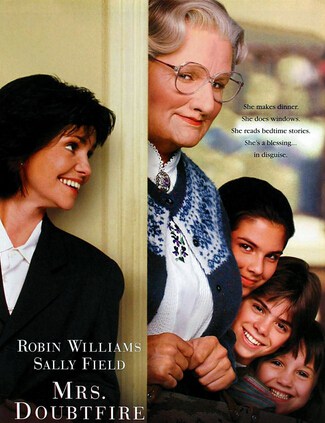 Reasons for Listing: don't cheated by its low IMDb rating and negative reviews. It was awarded as America's Funniest Movies, 100 Funniest Movies of All Time. It is worthy the title of one of the Robin Williams best comedy movies.
3. Absolutely Anything
Rating: /
Director: Terry Jones
Stars: Kate Beckinsale, Robin Williams, Simon Pegg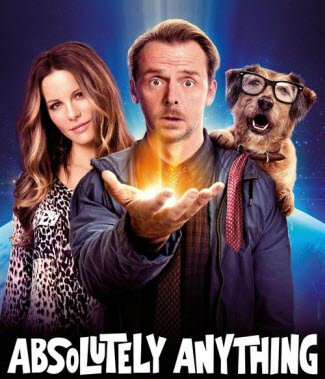 Reasons for Listing: Still miss Robin Williams? You are not alone. We'll hear his voice again in Absolutely Anything coming out on August 14, 2015. The new movie will feature his voice of Pegg's dog, Dennis, which is one of the biggest selling points.
4. Good Will Hunting
Rating: 8.3
Director: Gus Van Sant
Box office: $225.9 million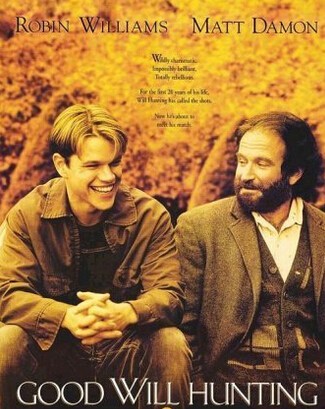 Reasons for listing: it is one of the best Robin Williams films for the characters complexity and wonderful script. Nine Academy Awards nominations, Best Supporting Actor for Williams and Best Original Screenplay for Damon and Affleck speak the truth that Good Will Hunting fully deserves top Robin Williams movies, or even top 10 Hollywood movies.
5. Old Dogs
Rating: 5.3
Walt Becker
Box Office: $96.8 million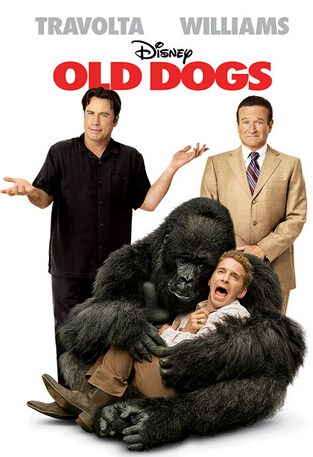 No offence to gifted Robin Williams, but the Old Dogs was once nominated as the Worst Actor for John Travolta, Worst Director for Walt Becker, Worst Picture, Worst Supporting Actress for Kelly Preston. Surely, such dramatic movie is worth a place on the top Robin Williams movies list.

Download best Robin Williams movies full HD
:
MacX Video Converter Pro
brings you a simple way to download Robin Williams best movies, new movies 1080P, 4K UHD in MP4, AVI, MOV, FLV, WMV etc. from YouTube, Dailymotion, youku, letv, onlinemovies.pro, over 300 sites, you name it! Just copy and paste movies URL and click "Download Now" button.
Full Robin Williams Movies List
From best to worst, from classic to the latest, here's a list of Robin Williams movies, not a full list that contains every single movie, but features his movies you won't miss. Check out the list and dig out best Robin Williams movies to download with the video downloader & converter.
Best Robin Williams movies: Dead Poets Society, The Fisher King, Jumanji, Aladdin, Hook
Top comedy movies from Robin Williams: Shakes the Clown, Model Behavior, Good Morning Vietnam, Happy Feet, The Birdcage
Robin Williams latest movies: The Butler, Merry Friggin' Christmas, Boulevard, The Face of Love, Night at the Museum 3
His Worst movies: Patch Adams, RV, Popeye, Flubber, Jack
How to Copy Robin Williams Best Movies HD to iPad iPhone Android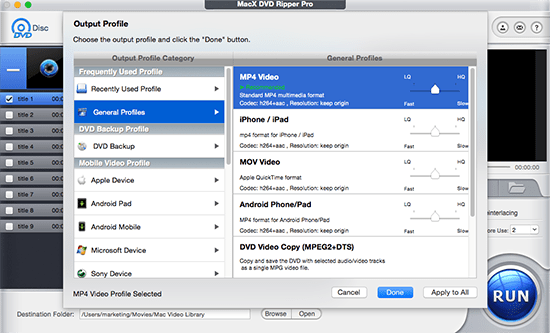 Step 1: Free download the DVD ripper and run it. Click "DVD" to load the DVD movie.
Step 2: Choose the output format from the output profile drop menu.
Step 3: Click the "Browse" button to save the output movie video file.
Step 4: Click "RUN" button to start ripping Robin Williams best movies on DVD to iPad Mini 4/Air 2, iPhone, Huawei, Xiaomi, Samsung, HTC, etc.
Surely, you can rely on the mighty DVD ripper to copy new DVD movies and other blockbusters on DVD.