By
Abby Poole
|Last updated on
QuickTime contains codecs like MPEG4, H.264, H263, DV, Apple ProRes, Pixlet, Cinepack, Motion JPEG, etc. But downloading additional codecs (e.g., MKV VP8/VP9, AV1) is deemed as indispensable to make up for the missing ones and have the videos under the compatible formats with QuickTime. Just check out our top list of QuickTime codecs you have to download and install to expand QuickTime supported format lists.
Play Any Video File on QT Needless of QuickTime Codecs
Though QuickTime natively supports H264, MOV, ProRes videos playback, still some errors exist, e.g., Quicktime not sync audio when playing h.264 exported from adobe; QuickTime error 2048 in MOV video; QT won't playback audio of ProRes 422 1080p video; raw. mov can't open on Windows 10 QuickTime; QT playback staggers on large HD files (1.5GB MOV).
In such case, free try MacX Video Converter Pro to convert any video to MOV, MP4, M4V, H264, MPEG-4 QuickTime player best formats/codecs without installing any codec for QT. Plus, it can auto sync A/V, adjust ProRes 422 settings to fit QT, convert ProRes RAW/422/HQ/4444 to H264, DNxHD to MPEG-4 with file size and quality well-balanced.
Part 1. Figure out what codecs are missing from QuickTime
QuickTime native codecs make it easy to play videos like MOV, MP4, M4V. Meanwhile, extra codecs for QuickTime are required to be installed if you wanna play MKV (VP9, VP8), H265 (hvc1 or hev1), Avid DNxHD, WMV, AVCHD, MTS, DivX, XviD, SWF, FLV, WebM files on QuickTime. That's why you need to download a specific HEVC codec, MKV codec, WMV codec, DivX, etc. Below are 11 paramount codecs suggested to be installed on QuickTime for easy playing, along with the trustworthy download links (the official or renowned sites of the codecs) to ensure a smooth QuickTime decoders installation.
QuickTime Codecs (Packs)
1. DivX codec
Installing DivX QuickTime codec is a must to make sure users will be able to play DivX files with satisfaction. It is the nice choice to create or convert your DivX video content thanks to its improved tools that manage to deliver the highest possible encoding quality and performance.
DivX is known for its excellent compression efficiency, allowing users to reduce the size of their video files while maintaining a relatively high level of video quality. This feature of the QuickTime codec makes it useful for storing and sharing videos, especially over the internet where file size is a concern.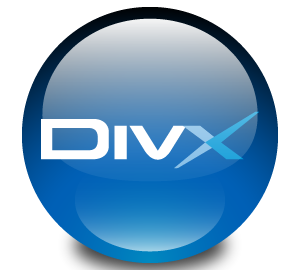 How to free download and install QuickTime decoder:
Go to the DivX official site to get DivX codec.
Run the installation assistant.
Restart the computer. Then you can receive the pro codec and use it for six months.

If your
Mac won't play AVI
encoded with DivX codec, installing the DivX codec in QuickTime will have it solved.
2. XviD codec
XviD is a video codec library following the MPEG-4 standard, which can compress video at a ratio of 200:1 and more. This is one of must-have QuickTime codecs that allow Mac users to play and encode Xvids in QuickTime player. Current some AVI, MP4, MPEG files are encoded with Xvid codec. So to watch these videos on QuickTime, download the QuickTime Xvid Codec accordingly.
In terms of encoding speed, XviD codec for QuickTime is generally faster than DivX. XviD's encoding algorithm is known to be efficient and can encode videos relatively quickly, making it a preferred choice for users who prioritize faster encoding times.
Download Link: https://xvid-codec.en.softonic.com/mac/download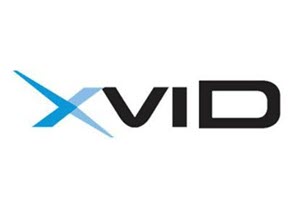 How to download and install:
It is similar to do with Perian. Just go to the softonic page to download Xvid DMG.
Install it and do a little leg-work.
Open the hard drive icon on the desktop, go to Library > open QuickTime.
Drag and drop the XviD codec component file to QuickTime.
Log out and log in again. Then you can play XviD files in QuickTime.
3. CEA-608 caption
CEA 608 is just a QuickTime codec that ensures you view the videos with closed captions and subtitles. See how to add subtitles to MP4 >>
When it comes to digital video formats, such as those used in DVDs or digital broadcasts, captioning data is typically encoded using separate captioning formats like CEA-708/EIA-708 captions for ATSC broadcasts in the United States or SubRip (SRT) or WebVTT for digital video files.
Download Link: https://support.apple.com/kb/DL837?locale=en_US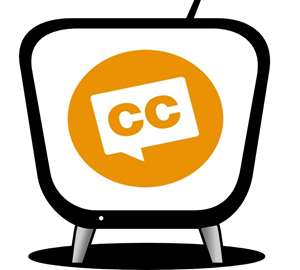 How to download and install:
Click the official QuickTime download page to get CEA-608.
Choose View > Subtitles > Choose a language to view subtitles; choose View > Show closed captioning to view closed captions.
4. WMV codec
WMV codec is completely proprietary. So it won't be easy to play WMV on Mac QuickTime. But you can luckily turn to an alternative - Flip4Mac. It is a popular QuickTime codec that allows Windows Media Player formats like WMV to be played in QuickTime.
Flip4Mac is a QuickTime codec plugin developed by Telestream that enables QuickTime to play WMV files. It provides full support for WMV playback, including advanced features like seeking, fast-forwarding, and rewind. Flip4Mac also integrates with the QuickTime Player, allowing you to play WMV files directly within the QuickTime interface.
Download Link: https://www.telestream.net/flip4mac/download.htm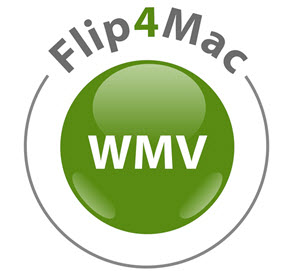 How to download and install:
Go to the official page and download the Flip4Mac dmg.
Run an installer and restart once it is completed.
5. Pro Video Formats for ProRes RAW
QuickTime accepts playing back Apple ProRes 422 video footages. As for playing ProRes RAW file in QuickTime movie player, you need to install Pro Video Formats on macOS.
The Pro Video Formats package is a set of QuickTime codec packs and plugins provided by Apple that enables support for various professional video formats, including ProRes RAW. It includes the necessary components to encode, decode, and work with ProRes RAW files in compatible editing and compositing software. The Pro Video Formats package is available for macOS and is typically required to ensure proper playback and editing of ProRes RAW footage.
To free download the QuickTime codec pack, you can go to the Apple website or download through the Mac App Store. It's important to ensure that you have the latest version of the Pro Video Formats package installed to ensure compatibility with ProRes RAW and other professional video formats.
Download Link: https://support.apple.com/guide/final-cut-pro/ver927c79852/mac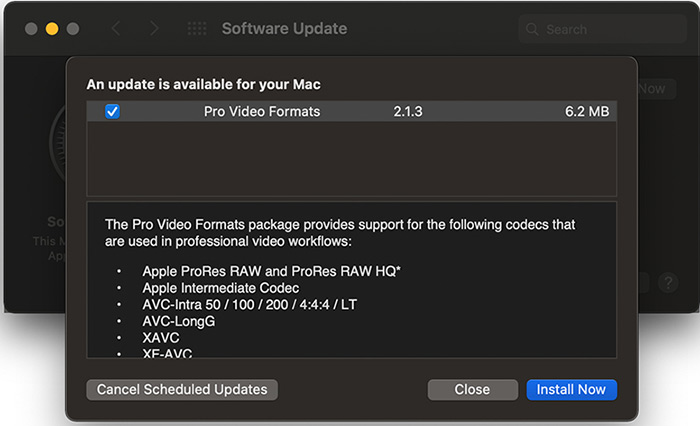 6. Perian
Although Perian stopped updating 6 years ago and is somehow old for QuickTime. The QuickTime codec pack is still installed frequently among users to guarantee all the formats are in a smooth playback manner over macOS.
Perian is an open-source QuickTime plugin that adds support for various video codecs, including WMV. It extends QuickTime's capabilities, allowing it to play WMV files and many other formats. However, it's important to note that Perian development ceased in 2012, and it may not be fully compatible with newer versions of macOS or QuickTime.
Download Link: http://www.perian.org/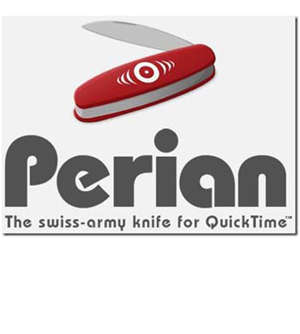 How to download and install:
Download Perian.
Restart all QuickTime related programs to proceed after installing Perian successfully.
Start the system to update all components. Then you can play video formats that are not natively supported by QuickTime.

Perian no longer works on QuickTime 10 or newer as it was discontinued for years. If you suddenly failed to play AVI, FLV, WMV, and MKV videos in QuickTime on 2016 Macbook Air/Pro or new Macs, you can try other media players like VLC,
5KPlayer
, or rely on a
Mac video converter
to transcode the videos into QuickTime playable formats.
7. EnSharpen Video Codec
EnSharpen is a QuickTime video codec developed by TechSmith, the same company behind popular screen recording and video editing software like Snagit and Camtasia. EnSharpen is designed to provide high-quality compression for screen recordings and other types of video content.
It's a great QuickTime codec for recording screen on Mac with the highest compression but completely lossless video quality. The QuickTime codec pack allows a smooth playback of AVI-based software training videos and online learning objects produced with Camtasia Studio.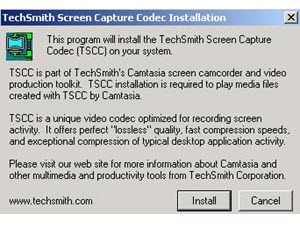 Download Link: https://www.techsmith.com/video-codecs-ensharpen.html
How to download and install QuickTime codec:
Go to the official download page to get the dmg.
Place it inside the folder /Library/QuickTime.
Copy the component file and relaunch any QuickTime app you might have open.
8. Autodesk
With the installation QuickTime codec pack, you will be able to share and play 3D content, such as 3D movies from any professional 3D package, at no cost. The Autodesk codec is both available for Mac and Windows.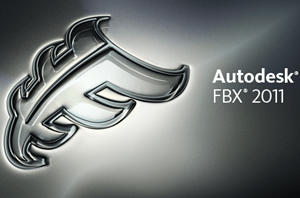 Download Link: https://www.autodesk.com/products/fbx/overview
The installation steps go the same as EnSharpen.
9. Streambox
The Streambox ACT-LC codec lets QuickTime users to bring ACT-L3 into QuickTime environment, which offers low-cost, high-quality and compression solution. It is compatible with any apps that in support of editing and broadcasting.
The Streambox codec for QuickTime is optimized for low-latency applications, allowing for real-time streaming and interactive video experiences. This is particularly useful in scenarios where low delay and responsiveness are crucial, such as live broadcasts or videoconferencing.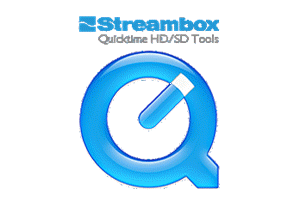 Download Link: http://www.streambox.com/products/quicktime_main.html
The installation steps go the same as EnSharpen.
10. AVID Codec LE (No Media Composer Installed)
DNxHD is a QuickTime codec destined to be usable as both an intermediate format suitable for use while editing and as a presentation format. DNxHD data can be stored in a QuickTime container and a standalone QuickTime codec for both Windows XP and Mac OS X is available to create and play QuickTime files containing DNxHD material.
Yet, the story has changed since Apple's QuickTime player got upgraded and it excludes AVID DNxHD codec decoding during playback. In order to view DNxHD files on Mac or Windows using QuickTime player, you're required to install the AVID Codec LE and downgrade QT to older version like QuickTime 10 to version 7. Download Link: https://avid.secure.force.com/pkb/articles/en_US/download/Avid-QuickTime-Codecs-LE (both Windows and macOS versions supported).
11. K-Lite Codec Pack
For QuickTime for Windows users, it's a common scene to encounter QuickTime error 2048 in MOV video playing on Windows 10, with message saying "video not available". In such case, re-install your Windows 10 update, revert your PC to the earlier settings, or repair corrupted MOV footage.
The K-Lite Codec Pack for QuickTime includes a wide range of codecs, allowing you to play and encode numerous audio and video formats. It supports popular formats like H.264, MPEG-4, DivX, XviD, AAC, MP3, and many more. With the K-Lite Codec Pack installed, you can play most media files without the need for additional codecs or players.
If all these workarounds still don't work, install K-Lite QuickTime codec pack for smooth playing MOV, raw.mov on Windows 10/11 via QuickTime player without error 2048 or alike. Download Link: https://codecguide.com/klcp_update.htm
Extended Info: How to Uninstall QuickTime Codecs on Mac
There are times you need to uninstall these codecs and get rid of them from QuickTime player.
Option 1. Just trash the component file from the /Library/QuickTime folder. It is easy but inconvenient if you want to download, unzip and copy the codecs just trashed.
Option 2. Create a folder called Inactive and drop the QuickTime component you don't need anymore into the folder. Relaunch QuickTime and run the uninstaller assistant to get rid of these components.
Part 2. How to Play Any Video on QuickTime without Installing Codec
For many users who are non-pros and get stuck in the incompatible codec problems, don't despair. You can neither understand the technical codec nor download any QuickTime codec pack. There is an once-and-for-all solution:
MacX Video Converter Pro, built in with 370+ video/audio codecs, including the latest HEVC (hvc1, hev1), DivX, Xvid, H264, MPEG-4, MPEG2, AV1, MKV VP9, VP8, Apple ProRes 422/LT/Proxy/HQ/4444, ProRes RAW, DNxHD, GoPro CineForm, WMV, etc, to convert any video codec into MOV, M4V, MP4, 3GP, AVI QuickTime best formats with QT supported codecs like H264, MPEG-4, ProRes, Cinepak, etc.
Follow the how-to guide if the QuickTime player you use on Mac doesn't have right video codec for playback. Then easily decode and encode the video into QuickTime format without codec issue.
Step 1:

Free download HD video converter on Mac. Click + Video to load the source file.
Step 2: Select a compatible video codec for QuickTime on Mac in the output profile window. Choose MOV in Mac General Profile. H.264 is recommended as the best codec for QuickTime as it offers best quality and relatively small file size.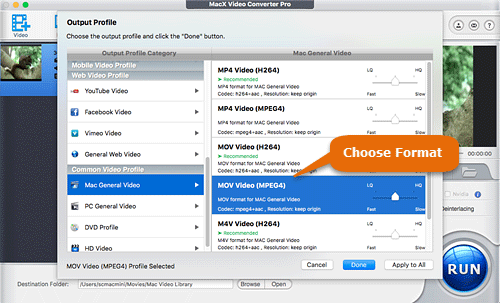 Step 3: Set a destination folder by clicking Browse button and press RUN to begin the codec converting process on Mac.
FAQs about QuickTime Codec Pack for Mac/Windows 11/10
What codec for QuickTime?
QuickTime supports a variety of codecs for audio and video playback. Here are some commonly used codecs that are compatible with QuickTime: H.264, MPEG-4, ProRes, AAC, MP3, ALAC, etc. The availability of specific codecs in QuickTime may depend on the version of QuickTime and the codecs installed on your system. Additionally, QuickTime can also support other codecs through third-party plugins or additional codec packages.
Can you add codecs to QuickTime?
Yes, you can add additional codecs to QuickTime by installing codec packages or plugins on your system. Follow the installation instructions provided with the codec package or plugin for QuickTime. Typically, you will run an installer or execute a setup file to install the codec on your system. After the codec installation is complete, restart QuickTime or any other media player that utilizes QuickTime components to ensure the new codec is recognized.
Can QuickTime play VP9?
QuickTime does not support the VP9 video codec. There are third-party codec packages or plugins available that add VP9 support to QuickTime. These codecs can be installed separately and enable QuickTime to play VP9-encoded videos. However, it's important to find reputable sources for these codecs to ensure security and compatibility.