It's the era of digital video. From video cameras in the form of smartphone dated back to 2000, the YouTube empire begun in 2005, to the stunning 4K resolution in full swing, digital videos are made ubiquitous nowadays. Accordingly, we soemtimes see videos with wrong formats for our devices. However, many users reported the non-Apple apps cannot be opened after upgrading to the latest macOS Big Sur. Here in the post, you can find the 2021 best free video converter for MacOS.
Download 100% Free Video Converter for Mac
MacX Video Converter is built in over 370 video/audio codecs for whatever video decoding and encoding tasks on Mac. Convert 4K/HD MKV, MP4, MOV, HEVC, H.264, etc. and make them playable on TVs, mobile phones, tablets, computers, and more without format issues. Fast speed and high quality!
Without needing to go to Mac Apple Store for a reliable video transcoder from the vast selection of 3rd party apps, here we list 2021 most welcomed free Mac video converters that features speedy encoding, if you are unwilling to get an expensive piece of software. Below is an overview for each of them to help you better know the overall quality.
Operating System: Mac OS X 10.5 - 10.16 Big Sur
Download URL:

Free trial
The free Mac video converting software supports almost all the SD, HD, 4K UHD videos. With 370+ codecs and 420+ device profiles, you can use it to convert among HEVC, H.254, MPEG4, MP4, AVI, MKV, MTS, M2TS, DivX, Xvid, FLV, VOB, and more. There are ready profiles for different devices from Mac applications & Apple devices to other smartphone, tablet, webs, gaming system, or TV.
With High-Quality Engine Tech, Multi-core CPU Utility, and Hyper-Threading Tech, the conversion speed is 5x faster than other free Mac video converters in this list. The output quality is as good as the source video.
There are flexible options to compress videos to 90% smaller: encode a video to a highly compressed format like FLV, WMV or MP4, choose a video codec with good compression ratio such as HEVC, lower the video resolution, e.g. downscale 4k to 1080p, lower bitrate, tweak other parameters, and more. This is especially helpful to convert large HD/UHD videos for storage-limited phones or share them on social media. You can also find useful editing features. For example, cut off the commercial adds, crop the black borders, add subtitles/watermark, rotate videos, merge clips together, etc.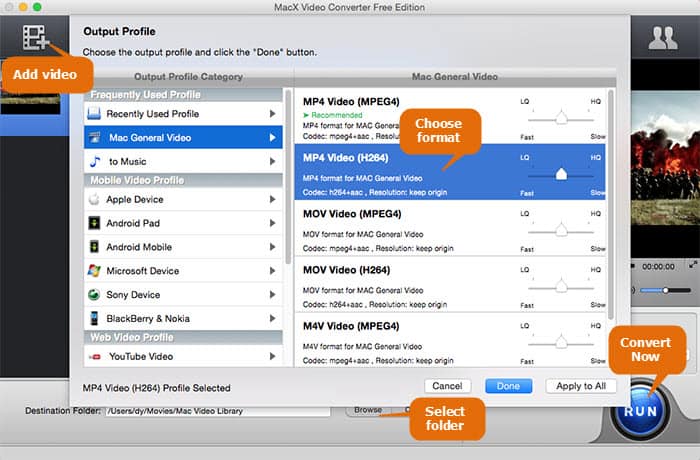 I'm thrilled to say that MacX met and exceeded my expectations in helping me free convert videos from my HD camcorder so that I can edit them on my Macbook. No quality loss. No frustrating bugs or crashes. Can't believe that such great program is FREE! Certainly would recommend it to all. - Danny Ethan
Handbrake
Operating System: Mac OS X 10.7 - 10.13
Download URL:

Free trial
Handbrake may be the most welcomed free video converter for macOS. It is a cross-platform and free transcoder for Mac, Windows and Linux, able to rip and convert any type of video source. You can freely encode video on Mac to two formats: MP4 or MKV. Although not as extensive as other Mac video covnerting freeware provides, the two formats cater to your needs by and large. With support to Intel QSV in Hardware 1.0.0 or newer, the Mac video converter freeware is fast on Haswell or newer with HD Graphics on-board.
There are various confusing parameter settings. For example, there is a big difference in conversion speed between Very Fast and Fast profile or HQ and Super HD (Generally, HQ gives you a much greater speed than Super HQ in video conversion). For the layman, you'd better stick with the defaults. For advanced users, you can adjust those parameter settings, including video codec, frame rate, Bit rate, 2-pass encoding, audio sample rate, audio bit rate, video subtitles, etc.
However, there are often problems like MKV converting error, video audio sync trouble, etc. and there is no official support. Find answers from authoritative sites like Macworld, PCworld, which offer many Handbrake tutorials about video converting.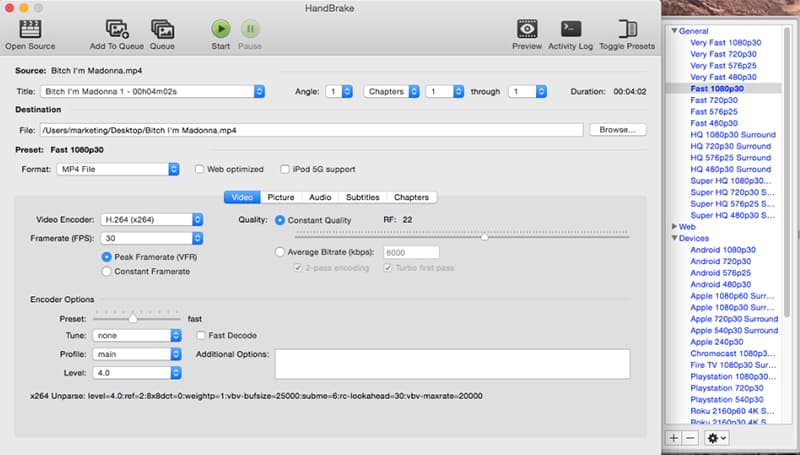 Used Handbrake for some years now and just downloaded 1.0.0 to convert 4k uhd panasonic fz1000 videos to play on Android tablet. After a bit of trial and error with various codecs and settings this software produces absolutely brilliant clips with no loss of uhd quality. - Gimpguy
Any Video Converter Free
Operating System: Mac OS X 10.7 or later | Mac 10.6, download Version 6.2.2.
Download URL:

Free trial
Any Video Converter, short for AVC, is one of the most useful and simple free Mac video converter software. It also supports standard video, HD video or Ultra HD 4K video. It's able to free convert video on Mac to more than13 video and 15 audio formats, e.g. MKV to MP4, AVI to MOV, RM to FLV, AVI to WMV, etc. For those users who don't want any interaction in parameter settings, click the device icon and there are profiles for Apple, Android, game console, and 70 profiles. But the device profiles doesn't get constantly updated and there is no latest iPhone, Samsung profiles.
You can even use it to free download online video from websites including YouTube, Facebook, Vimeo, Dailymotion, etc. Then you can also customize your video before converting, click the "magic stick" icon to crop the black borders from video, adjust image size or add external subtitles to a video. Note that it lacks the ability to merge video, rotate, trim, adjust aspect ratio, etc. You can upgrade to Ultimate version or resort to the other Mac free video converters if needed.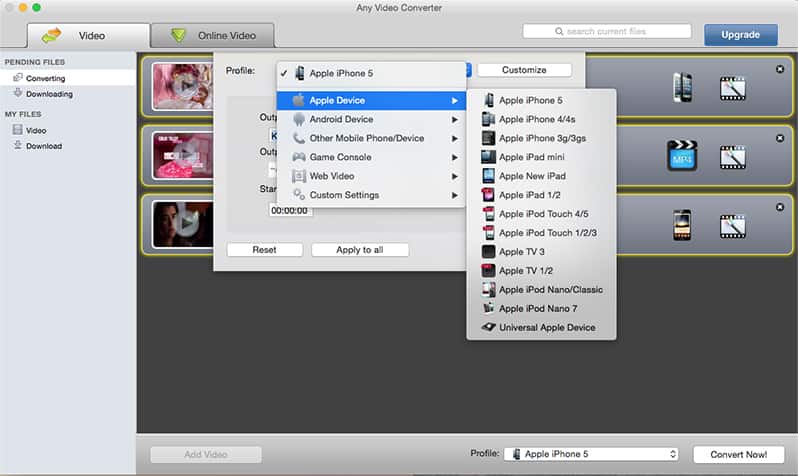 I am not real "technical", but the Any Video Converter did the job we needed it to do with no problems. This is the second program we have ever tried. The look of the program could be more attractive. - Sanajahid1206273
DivX Converter
Operating System: macOS & Windows
Download URL:

Free trial
Free download DivX software, which includes a free video converter for Mac. The free version is able to convert popular video formats into DivX, MKV, HEVC, and MP4 files. Though not very many format options, it's enough to convert videos to iPad, iPhone, most other mobiles & platforms. You can freely adjust the encoding settings like resolutions, bitrate, and more. More than that, it's also a 4K video player and media server. All of them come at no cost.
However, if you want to upgrade to the pro version for $19.99, you can have more choices on the output formats, get more conversion modes to maximize quality or prioritize speed, convert non-encrypted DVDs, and enjoy more advanced features.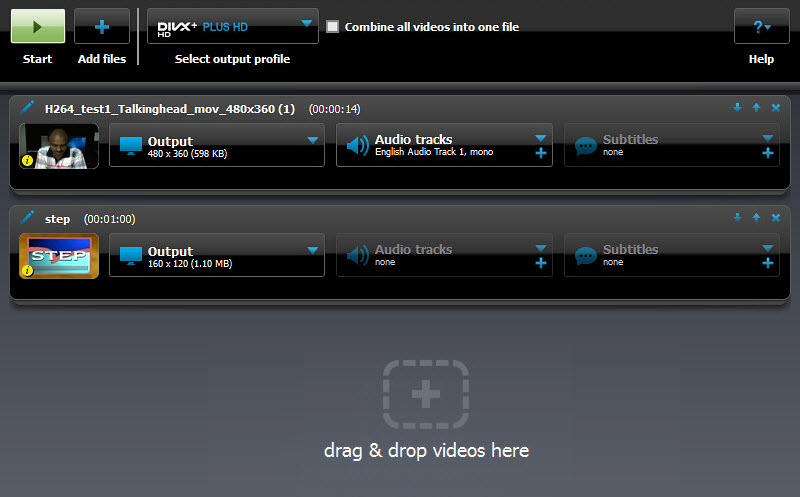 The best at multiple conversion. You can convert different movies at the same time. you can join them, or do them seperately. You can make each one with a diferrent resolution. - hobsshop
FFmpegX
Operating System: Mac OS X 10.3 or higher
Download URL:

Free trial
FFmpegX is a graphic user interface for MacOS designed to easily operate more than 20 Unix open-source video and audio processing tools like ffmpeg, mpeg2enc, and mencoder. It works as a free video converter for Mac to convert among different formats, including DIVX, H.264, MOV, MPEG4, AVI, 3GP, and more using mpeg2enc. In most cases, the video conversions are faster than realtime. More than a Mac video converter tool, there are many other tools such as video player, DVD author, subtitle converter, bitrate calculator, etc.
However, the GUI is not very friendly, especially for non-tech savvy users. But it can be very useful once you get familiar with it. It's recommended for those who don't mind a steep learning curve.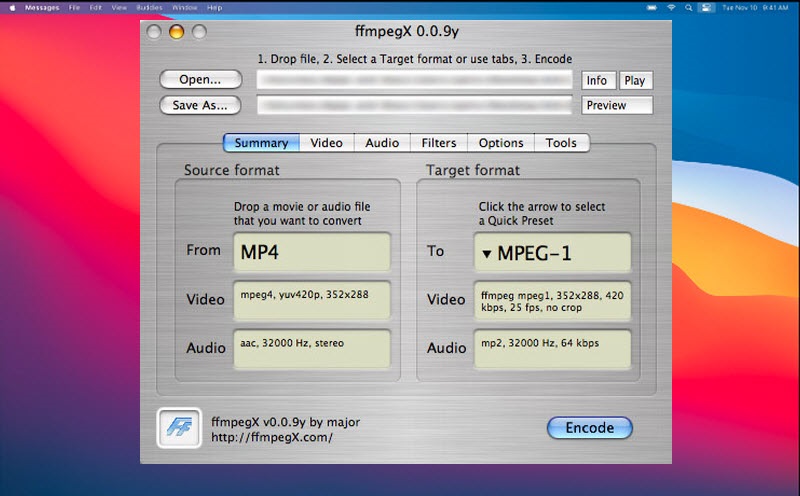 This is THE TOOL TO HAVE. Mac or Windows, it doesnt matter. Nothing has been as well as this little piece of sofware. Its completely legal, however it doesn't decrypt anything, thats the job of DVD BACKUP... or MAC THE RIPPER - fatfreevw
VLC Media Player
Operating System: macOS, Windows, Ubuntu, Android, iOS
Download URL:

Free trial
VLC is a free and open-source video player that works on different platforms. It's very popular for its support for most formats and codecs. In fact, you can also use it to convert videos on Mac for free. It's able to convert videos to H.264, H.265, MPEG4, MPEG2, WMV, iPod, Android, YouTube, etc. It even allows you to convert non-encrypted DVDs to digital formats. The video converting on Mac is very simple.
However, there are some limitations as like slow conversion speed. Maybe it's not the best Mac video converter, but it works for most of us to make videos viewable on devices like MP4 for your iPhone.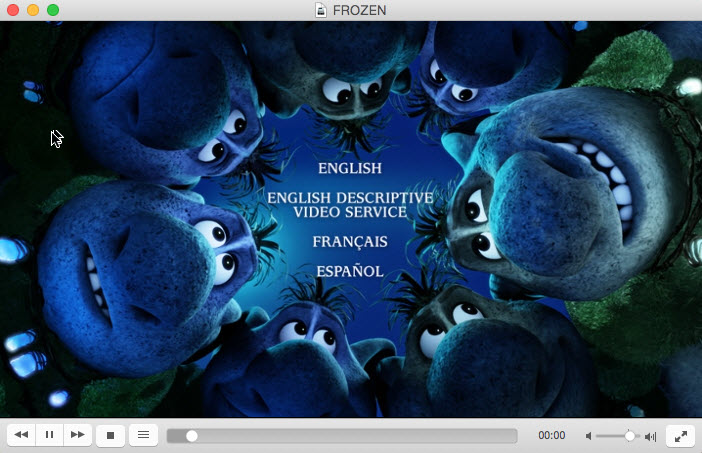 VLC has been the most versatile and lightweight Windows media player for as long as I can remember. Every few years I think of something new I need to do, and it's already in there. I wanted to convert a video and VLC gives you the option. - Marcus Bernal
Video Converter Online
Operating System: Any macOS, other platforms
URL: Free trial
As its name suggests, Video Converter Online is a web converting tool that will convert video files, change the video format, resolution or size right in your browser. The process is easy: open the link, load the video from your local computer, select an output format, and it will convert the video for you. The free video converter for Mac lets you convert videos to MP4, AVI, MOV, MPEG, MKV, Apple, Android, and 300+ formats.
You can upload videos up to 4GB to convert. It has no limits on the number of videos you can convert. No registration required. The only drawback is that the upload and conversion relies highly on your internet. Therefore, it's not the best video converter to convert 4K/HD videos on your Mac.
There are many other free video converters online for Mac, like CloudConvert, Zamzar, Convertio, FreeConvert, etc. You can try them one by one.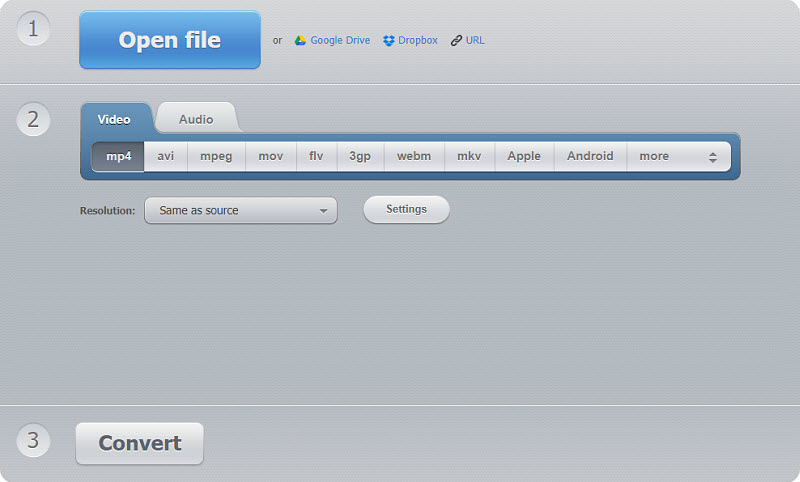 I have been looking for an online video converter and tried many online tools but many comes with annoying ads and also the quality was not good. But this site converts video in many different formats in just a click. Recommend!
Why Need a Mac Video Converter
The demand for a video converter for Mac increases, especially when you reach out to platforms other than macOS. For example, you have some nice trip videos captured by your iPhone and want to share on YouTube; you have a substantial library of movies and TV shows that span years of downloads and copies, but only to find them unwatchable on your Apple TV. What if you want to play 4K video on old Mac that isn't 4K capable? Downloading a free video converter for Mac is the solution to convert videos from one format to another.
You want to play all videos on my device properly
MP4, MOV, and M4V are pro-Apple ecosystem while WMV and AVI are frequently used in Windows platforms. Formats of high-definition videos shot by camcorders include DV, AVCHD, MPEG-2, H.264, MTS and others. Chances are you want to import a 4K or 1080p recording into your iPhone or put a media file from your Windows 10 to MacOS. This makes it sensible to re-encode your video files.
You want to reduce the size of HD/4K videos
HD and 4K videos are regarded as the biggest space hogs. Typically, uncompressed 4k video is approx. 350mb/min compared to 120mb/min in 1080p. Even though Apple employed HEVC codec in iOS 11 or later, 4K videos still chew up iPhone storage space quickly, not to mention videos using H.264 codec. Compressing video to reduce the amount of data using HD/4K video procesing software will have your needs covered, whether you want to share over social networking sites, view over small iPhone iPad, or transfer through emails quickly. The process involves in changing to a format that takes up less space, lowering resolution, bitrate, frame rate, trimming the video file to shorten the length.
You want to upload videos online smoothly
Videos can be uploaded within allowed length, formats, codecs, aspect ratio and more. Anything incorrect will destroy the upload process. For example, it takes a long time to upload a 4k using HEVC codec to YouTube as it consumes too much source. There will be black bars during playback when you upload a video at a non-16:9 to YouTube. A video converter will address the issues by processing videos in a format that YouTube accepts, preferably MP4 H.264, cut unwanted parts and shorten the video within 15 minutes, downsize the video within 128GB, and change the aspect ratio to 16:9, if it isn't. Learn more about how to upload videos to YouTube >>.
You want to edit and archive my video downloads and records
You might have recorded some vacation videos shot your drone or camera. There migth be some daily shootings recorded by your phones, or some movies downloaded online. With the video converting tool for Mac, you can put these resources in a single format so that your Macbook Air/Pro will better archive them. Also turning these memorable moments into masterpiece is achievable with common video converting programs, as they are normally equipped with basic editing features that enable you to cut, trim, crop, merge and rotate video as per your needs. Follow the complete guide to edit videos on Mac >>
Does QuickTime Meet Your Video Converting Needs?
Users getting used to Mac platform may understand the QuickTime Player allows to convert videos in older or third-party media formats by taking advantages of Apple ProRes. It can export video to the specific destination format supported by iTunes and iMovie, optimize the media file for the web, or set more general format by selecting "Export". But if you'd like to go further with video conversion, for your Android device, for example, QuickTime is still far from perfect due to the limited codec, Windows-repellent video format list, and the no batch processing option. In addition, the QuickTime 7 is ditched from macOS Big Sur and Big Sur for the latest operating system only supports 64-bit apps. You have to choose the video converter software supporting the new OS.
Summary
Now you might have your own answer about which one you favor. In short, the overall performance of MacX gets the highest mark in our top video conversion freeware for Mac review. The untouched video quality plus outstanding video compression ability earns it the first place here. Though its video conversion speed is not the fastest, it's still remarkable. Its flaws are small and its advantages are great. You won't have user's remorse with this program.
Handbrake acquits itself quite well when it comes to free transcode video on Mac. Its video converting speed is amazing, beating the pants off another two free Mac video converters. Though its limited output video formats and low-level video compression knack leave much to be desired, the latest version Handbrake 1.0.7 offers even more detailed profiles to let you convert video with preset parameter settings, no human interaction. That's quite thoughtful for users.
AVC is a great choice to free convert video on Mac if you have no desire for HD/4K upscaling or profiles for latest device models. Besides, it gradually enhances its leading place in the Mac free video transcoder feild partly because of its powerful video downloading feature, furnishing you to free download video from 10+ online video sites other than 100+ sites exaggerated by its developer.
Online video converter is convenient and easy to use. It's the best choice to convert small videos once or twice. And other Mac free video converters are worth a try too. They will get your video files altered from even the most obscure format to the ones that you will have no problem to work with, no matter it is your computer, smartphone, game console, editing software or social media sites.
Still have any problem on the best free video converters on macOS, just
email us >>