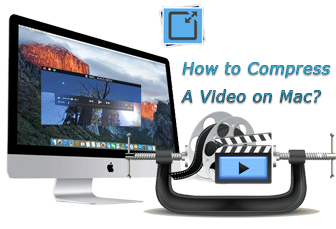 "I want to compress video files to email - how do I do that on a Mac? I'm using OS X El Capitan version 10.11.3. Thanks."
"I have a monster 4GB folder full of .MOV files shot on an iPhone 6s that I need to compress small enough to fit on two or three 700MB discs - or a 2GB flash drive. How can I compress these .MOV files on my iMac running macOS Sierra?"
Have you ever been at a loss on how to compress a video on Mac? If you're in demand to upload videos online, send your friends videos via email, save videos on smaller hard drive, or simply watch them on iPhone iPad Android, it's inevitable to reduce the size of video on Mac. But how? How to compress a video on macOS? Top 5 ways will be shared in this article along with various excellent video compressors.