Since its beginnings in 2005, YouTube has undergone an immense rise in popularity. Each day more than 3 billion videos stream into coffee shops, college dorm, office cubicles, etc and 48 hours of video are uploaded to YouTube every single minute. Particularly, YouTube fans are more favored to upload HD video to YouTube, attributing to its super-high definition and faithful quality.
But for HD video uploading to YouTube, the problem is HD option increases the size of videos, though it has startling clarity, with the quality more faithful to the format in which it was originally recorded. The larger size and better quality, worse still, means the video requires more data and demands a fast broadband connection for flawless streaming. So problem always follows when you want to upload HD video to YouTube. In the meantime, HD videos are usually saved in MKV, MTS, M2TS, AVCHD, etc, which are not in the YouTube supported list. To cater to YouTube fans's need, this article will show you the supported format for YouTube and how to upload HD video to YouTube effortlessly.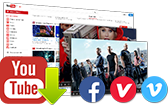 No.1 YouTube HD Video Uploader
Best YouTube video uploader to convert HD/UHD video to YouTube supported video formats, 83x faster with no quality loss. Easily upload hd videos on youtube.
Best HD Video Format for YouTube Uploading
For the highest quality, YouTube now recommends the following setting for your video:
MPEG4 (DivX, Xvid, H.264) format
1280x720 resolution or 1080p
128k Mono or 320k Stereo MP3/AAC audio
24,25 or 30 frames per second
Up to 2GB file size and 15:59 min. duration
Aside from MP4 format, YouTube accepts a wide range of video file formats such as .WMV, .AVI and .MOV but you may get the best results from converting your file to MPEG4 video with MP3 audio.
If your current video formats do not be supported by YouTube, you may get the best uploading result from converting your HD video to MP4 with professional YouTube video converter.
MacX Video Converter Pro helps you convert any HD or SD video format to YouTube friendly format such as MP4, WMV, AVI, MOV, FLV, WebM etc. It provides optimized preset for uploading HD video to YouTube (even Ultra HD 4K video to YouTube) without scarifying image quality. The videos are being converted retroactively by YouTube for HD playback no matter what media you create by using Canon/JVC/Panasonic camcorder.
How to Upload HD video to YouTube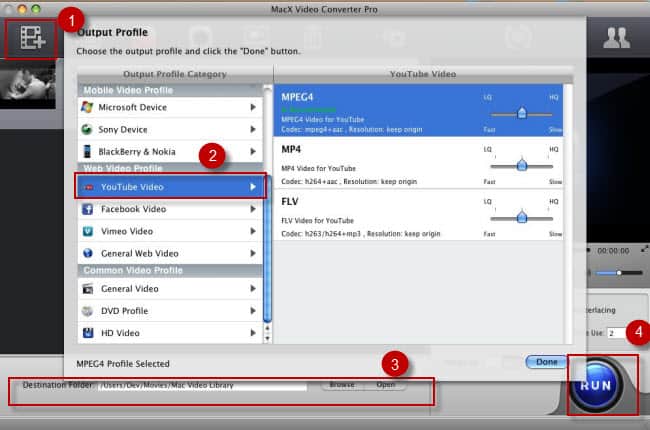 1. Navigate the video you want to upload to YouTube
Run Youtube Video Uploader, drag & drop the video source or add the video clip you want to upload to YouTube.
2. Convert the video to YouTube supported format
YouTube fully supports MP4, FLV, MOV and other video format. This YouTube HD video uploader helps you to convert video to YouTube format. Simply click "YouTube Video" to convert videos. (MPEG4 for YouTube is recommended in this tutorial guide).
Note: YouTube videos are limited to less than 15 minutes, so you have to cut the main part from your original video. You can enter the editing interface, click the "Trim" tab to have the clipping done and click "Crop & Expand" to crop YouTube frame size or enlarge YouTube frame size. Click to know more settings for YouTube HD video upload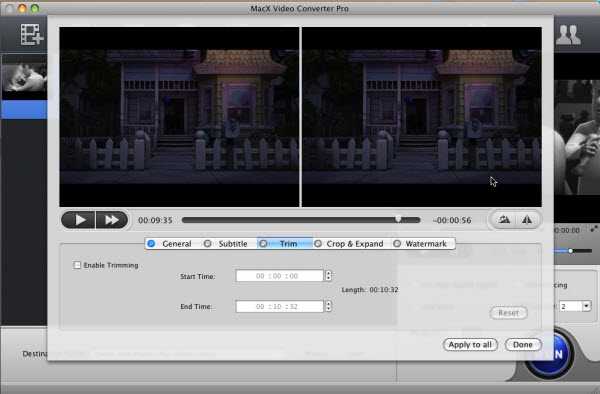 3. Specify the output folder.
Click "Browse" button in output setting area and select a destination folder to save the converted video.
4. Start the video to YouTube conversion and upload HD video to Youtube.
Hit "RUN" button to start the video conversion and the video will be converted in the specified folder. When done, you need to log in your YouTube account to upload HD video.
The process of uploading HD video to YouTube is incredibly easy. Moreover, if you want to upload video to YouTube from photo slideshow, webcam recorded video, MacX Video Converter Pro works as best-ever photo slideshow maker to create animated photo slideshow with your photo album. Or you may create video gallery by recording camera video or on-screen activity in minutes then upload them to YouTube later.
Related Article
How to Download YouTube HD Video Free on Mac
Have you ever want to download YouTube HD video on Mac free? Have you found a good solution? Well, the answer can be found in this article, which shows you a free YouTube downloader, making it happen in a coupe clicks. Therefore, you can easily save the YouTube HD video to Mac free and share with friends on the go.
Top Free YouTube Video Downloader and Converter Review
Finding the best free YouTube downloader is not an easy task. Here a top free YouTube video downloader is introduced to you to download any video from YouTube to Mac for free, so that you can either watch YouTube video on Mac or simply enjoy YouTube video on iPhone iPad offline.
The Best Free YouTube Downloader for Mavericks
If you want to find a free YouTube downloader for Mavericks, you have come to the right place as this article will help you compare and choose the best YouTube downloader on Mac(Mavericks included) to free download YouTube videos at fast speed.