720p to 4K - How to Create 4K Files from 720p Videos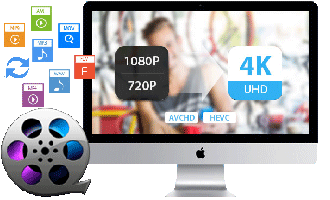 You finally get a new 4K TV, and get ready to enjoy your videos on it with crisp, sharp image and Hi-Fi audio. You know, 4K video has a higher quality than 720p, up to 9 times as many pixels as a 720p display and 4 times as many pixels as a Full HD 1080p display. But what a depression that you find your 720p/1080p HD videos cannot be played perfectly on your 4K TVs!
Never mind. There is something you can do to make 720p videos available on 4K TVs - convert 720p to 4K videos. And all you need is just a 720p to 4K video converter, which can be used to upscale 720p/1080p to 4k (3840×2160 or 4096×2304) with enhanced picture quality for viewing on 4K Ultra HD TVs or fit for other uses.