According to Apple, "Big Sur is a huge step forward for the Mac. So much of the architecture has improved that we are giving MacOS a new number." Therefore, macOS Big Sur is actually macOS 11, not macOS 10.x. What on earth are the differences between Big Sur and Catalina, the last 10.x MacOS version? What are the key features that encourage you to upgrade macOS 10.15 to macOS 11?
You may also interested in Big Sur vs Monterey review>>

macOS 12 Monterey comes with many exciting new features, for example:
SharePlay in FaceTime - a new way to connect and enjoy time with friends, family, and colleagues;
Universal Control -  use a single mouse and keyboard across multiple Macs and move between Mac and iPad;
AirPlay to Mac - move content from the iPhone or iPad to the Mac;
Revamped Safari - include updated tab bar and add the new Tab Groups;
Shortcuts on Mac, new  Live Text and Visual Look Up, Privacy enhancements, and etc. More importantly, Monterey runs faster than Big Sur.
Decide to update to macOS 12 Monterey? Learn how to guide >>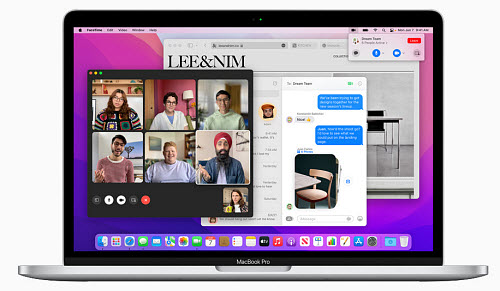 1. Push ARM Transition
Along with macOS 11 upgrade is the Intel x86 to ARM transition in Macs. Therefore, MacOS Big Sur can help push the transition instead of just an incremental improvement over Catalina. Compared to macOS 10.15, Big Sur has built in a range of technologies to make the ARM transition less painful. For example, with the emulator Rosetta 2, Intel x86 apps can be translated to commands for Apple silicon to enable ARM Macs run old Intel apps. And the Universal 2 binary is able to make apps run on both the existing Intel Macs and ARM Macs.
The ARM transition will deliver faster performance, longer battery life, and innovative techs. It is predicated that ARM can boost Mac performance by 50%. All this requires optimized software and apps. That's why it's necessary to upgrade Catilina to macOS Big Sur.
2. New Design
Compared to Big Sur, macOS 10.15 Catalina looks a little dated. That's because the new system has introduced an entirely new design, also the biggest design upgrade since Mac OS X. Everything is refined from the curvature of window corners to colors and dock icon designs. For example, the icons in the Dock are redesigned with a more uniform squircle shape; buttons and controls for apps will appear when needed and disappear then not in use; the menu bar is translucent now with a new Control Center to offer access to more controls…

3. Faster Safari
Safari in macOS 11 Big Sur is faster, more personal than macOS 10.15 Catalina. It has a slew of new features including a weekly Privacy Report on each website you visit based on Intelligent Tracking; password monitoring to help check if your passwords are safe; a built-in translator to translate the web pages between 7 languages, etc. More than that, Safari is far faster and more power efficient on Big Sur than Catalina. It's 50% faster than Chrome in loading, and can last longer than Chrome and Firefox.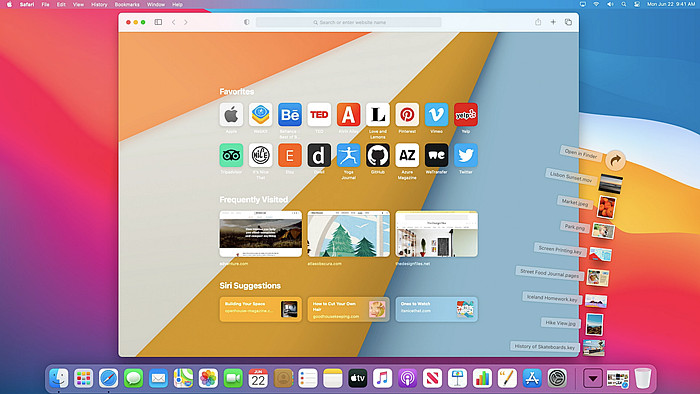 4. More Powerful Messages
Messages now lets you better manage important conversations and share expressive messages on Big Sur than Catalina. The upgraded app has added a slew of useful features. With pin conversations, you can keep your favorite conversations at the top. The inline replies allows you to reply to any messages while in any conversation. There are also group photos, mentions, effects, and mew Memoji. If you upgrade 10.15 Catalina to macOS Big Sur, you can also search for links, image, photos, etc. faster and easier.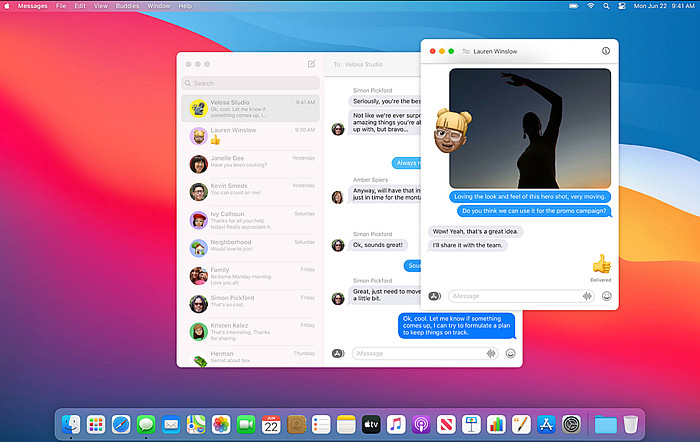 5. Better Maps
It's easier and faster to plan your trips on macOS 11 Big Sur. It adds a Guides feature to help users find places to play, eat, shop, sports, etc. However, this feature is only available for London, Los Angeles, New York, and San Francisco. The app now includes route for cycling and EV routing. The Look Around will offer you a 360-degree view of a destination, and there are also detailed indoor routes for major airports and shopping centers. In a word, you can find your way easier with Maps in macOS 11 than 10.15.
6. Stronger Privacy
Privacy is another big reason that you should upgrade macOS Catalina to Big Sur. For example, Safari introduced the new feature Privacy Report and Save Passwords to help users use the internet more safely. The App Store gets a similar upgrade. Before you download an app, you can learn the  privacy practices of apps, including usage data, financial infomation, location, contact information, data it collects and data used to track you across the apps and websites. It's more secure to download an app now.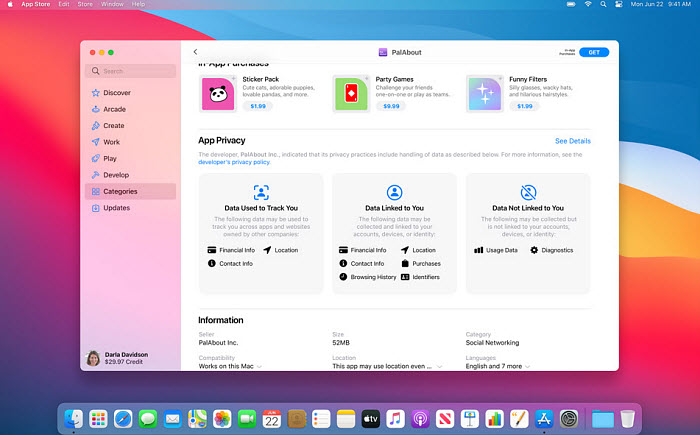 Verdict
Should you upgrade macOS 10.15 Catalina to 11 Big Sur? The answer is self-evident. Big Sur has introduced a range of exciting new features and performance improvements. It's also the first macOS that supports Apple Silicon and works on the first ARM Mac. Big Sur is a big deal. However, at its early stage, there are supposed to be various performance and compatibility problems.
Can I upgrade to macOS Big Sur?
Check if you are running any of the following devices:
MacBook (2015 or newer)
MacBook Air (2013 or newer)
MacBook Pro (Late 2013 or newer)
Mac mini (2014 or newer)
iMac (2014 or newer)
iMac Pro (2017 or newer)
Mac Pro (2013 or newer)