When you open 4K YouTube video on Chrome or Firefox, it plays normally in 4K 2160p resolution. But it's a different story when it comes to playback 4K YouTube video on Safari. Safari can't play YouTube 4K video and it will not show the option above 1440p. Why? That's because YouTube began encoding uploaded 4K video into VP9. Both Google Chrome and Firefox support VP9 codec, but Safari still doesn't. So when you play latest YouTube 4K video on Safari, it will automatically process and downgrade 4K VP9 to 2K H264 codec to ensure the normal playback. That's why there is no 4K 60FPS option in Safari YouTube. How to fix the newly 4K YouTube not playing in Safari problem? Solutions below.

Part One - Fix "Safari Play Newer 4K YouTube Video with 2K Resolution" Problem
Solution 1 - Play 4K YouTube Video in Chrome or Firefox
The most direct solution to solve YouTube 4K not working on Safari problem is resorting to another web browser, like Google Chrome or Firefox. Both of them can play YouTube 4K video in native 2160p resolution at 24fps or 60fps.
Certainly, many a user would not prefer Chrome or Firefox, since they can't compare with Safari in battery life and speed performance. Safari plays HTML5 video everywhere it's available. So it enables you to browse up to 2 hours longer than the other two. Plus, with JavaScript engine optimizations, Safari delivers 7.0X faster JavaScript performance on popular websites, while Chrome and Firefox only reach 1.0X baseline.
So far, Apple doesn't update Safari with VP9 codec supports, so you have no choice but to give up Safari for 4K YouTube playback currently. If you can't bear Chrome or Firefox snail pace in YouTube 4K video loading, you have another option - free download 4K video from YouTube for offline smooth playback. To download YouTube 4K video at 60fps or 24fps, you can consider MacX Video Converter Pro, with which you can batch download 4K videos free from YouTube, Vimeo, Vevo, Facebook, Dailymotion, etc. 1000+ sites with 2160p in H264 or VP9 codecs.
The built-in 350+ preset profiles allows you to free download YouTube 4K Ultra HD videos to iPhone 7/Plus, iPad Pro, Samsung, HTC, Sony, Google Pixel, Huawei, Nokia, etc. devices for playback anytime anywhere. Also, you will rejoice at its powerful video conversion feature, which lets you convert any video to YouTube supported video format (MP4, H264, WebM VP9, FLV, MKV, etc.) for smooth YouTube video uploading.
Solution 2 - Check 4K YouTube Video
As we can see, there are a boatload of 4K videos on YouTube, among which some are only titled with 4K Ultra HD, but actually may not be the truly 4K videos. Chances are that the person who loads 4K video but forgets to activate "Upload HD video" on YouTube. So the uploaded so-called 4K video he thought it's in 2160p might be automatically downgrade to 2K 1440p during the uploading procedure. So it's no wonder you can't find the 4K option in Safari YouTube.
Part 2 - Fix "Older 4K YouTube Video Not Playing on Safari at 60FPS" Problem
There is a Safari user asking question on discussion.apple about "4k at 60fps youtube videos on Safari is not possible. On Chrome it is.". Well, this question mainly concerns the 4K video frame rate 60fps. He or she can play 4K YouTube video on Safari in 24fps, but fail in 60fps. While Chrome can do that well. According to the posting time - Jun 23, 2015, we can see the 4K YouTube video is not the latest uploaded one. So here the key is not about 4K YouTube VP9 video, but other factors. In this case, you're suggested to try the following solutions: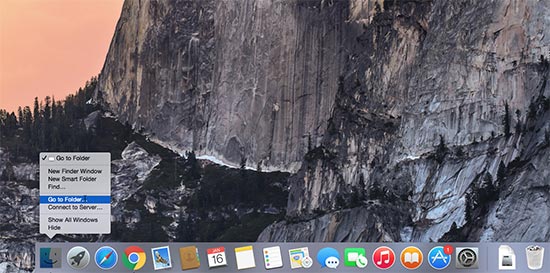 Solution 1 - Clean Cache
* Update your Mac OS X to 10.10 Yosemite or higher and Safari version to 8.0.6 or 10.0.2.
* Click Safari on your menu bar; and then choose Privacy from Preferences.
* Click "Remove All Website Data" and later delete the cache.
* Right-click Finder → Go to Folder.
* Copy and paste: ~/Library/Caches/com.apple.Safari/Cache.db.
* Click Go then move the above file to the Trash.
* Quit and re-launch Safari to playback older 4K YouTube video at 60fps.
Solution 2 - Boot into Safe Mode
The following method is related to using another admin user account, which might affect your files on your computer. Hence, you're suggested to make a backup of your files lest some files are missing or lost during the procedure. You can take MacX MediaTrans into consideration to transfer and backup files (photos, music, video, movies, ringtones, ebooks, etc.) from computer to your iPhone 7/Plus (128/256 GB), iPad, iPod, etc. There is always better to "have a backup" than "need a backup". After files backup is finished, we can go back to the business.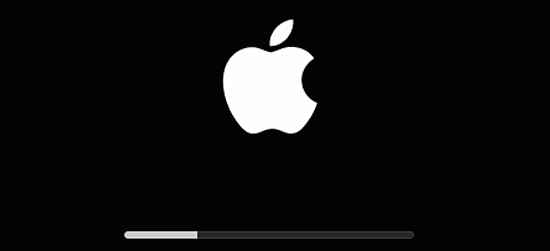 * Boot into Safe Mode using your admin user account.
* Disconnect all peripherals except those necessary for the test.
* Shut down your Mac and 10 seconds later, re-launch it.
* The moment hearing the chime, press the shift key until the gray Apple icon and a progress bar appear.
* There will be some 3rd party applications after you finish the rebooting and the system works normally.
* Delete or disable the third party applications by using the app un-installer.
At the end of the day, for Safari users, there is a chance VP9 codec might eventually make its way to Safari in near future. Just right now, we haven't got any insider information about when that might happen. Thus, to guarantee you a smooth and real 4K Ultra HD video playback, you're advised to free download 4K video from YouTube with 24 or 60fps. Hence, you can play 4K YouTube video on Mac computer, mobile device, game console, further edit in iMovie/Final Cut Pro, or stream to 4K/8K UHD TV for playback. More usages than just online playback.

Author: Bertha Miller | Updated on Dec 5, 2018