Finally, Apple unveiled iPhone 7/Plus with water and dust resistance, A10 Fusion, new "Jet Black" color and more improved features on September 7, 2016. Many Apple fans want to upgrade to iPhone 7/Plus. But, a pain in the neck for majority of new iPhone users to manipulate is the new iPhone setup issues. If you just get iPhone 7 in hand, chances are that you have no idea on how to activate iPhone 7/Plus, let alone how to set up iPhone 7/Plus further. In such case, it's advisable to have a brief stopover on this page, for it will bring you an insight on how to activate your iPhone with or without SIM card.
Have you prepared well for your iPhone 7 activation? If not, please read on before the iPhone 7 set up process:
* Get ready for various iPhone 7 problems after your iOS 10 update. If you don't please check all iPhone 7 pros.
* If you upgrade your iPhone to iPhone 7, then you need to transfer data from old iPhone to iPhone 7 during the setup procedure. So please make a digital backup of iPhone data file in case of data loss during file transfer process. otherwise, you will download movies to iPhone 7/7 Plus again after iPhone 7 activation, as well as other files.
* Please equip with a powerful iPhone 7 file transfer tool, so that you can freely transfer content from iPhone to iPhone 7 or computer to iPhone 7 iOS 10.
Part One: How to Activate & Set Up iPhone 7/Plus with SIM Card
For those who are apt to activate iPhone 7 with SIM card, you need to pay attention to the following several points:
• Make sure the SIM card in your iPhone 7/Plus;
• Check if your SIM card is damaged or locked. Or it will cause the NO SIM or Invalid SIM error;
• If SIM card is okay, then you can begin the iPhone 7 setup journey.
Part Two: How to Activate iPhone 7/Plus without SIM Card
In the below part, you gonna learn how to set up your iPhone 7/Plus without SIM card in two ways: using Emergency calls or iTunes.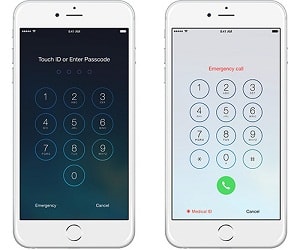 Way 1- How to Activate iPhone 7/Plus without SIM Card But Emergency Calls
Step 1. Turn on your iPhone 7/Plus and then click on Home button.
Step 2. Resort to Emergency call and give 112 a call.
Step 3. Followed by the on-going press on the power button of your iPhone 7/Plus.
Step 4. When the pop-ups show, click cancel and end the call. So far, iPhone 7/Plus activation mission is done.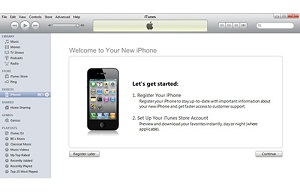 Way 2 - How to Activate iPhone 7/Plus without SIM Card But iTunes
Step 1. Free download and install the latest version of iTunes on your Mac/Windows PC.
Step 2. Connect your non-activated iPhone 7/Plus to your computer via iPhone 7/Plus USB data cable.
Step 3. Launch iTunes on PC and do what the instructions ask you to do after the instructions shows up on the screen. This is the common method of setting up iPhone 7/Plus with iTunes instead of SIM Card.

Author: Abby Poole | Updated on Dec 26, 2019