Recently the famous software related website Winmatrix has been posted a hot poll on the best media players among VLC, BS player, GOM player, KMPlayer, and more. Based on the investigation result, KMPlayer and VLC stand out from the crowd. Why these two media players can tower above their rivals? Which one is the best video music player for you? Here I compare KMPlayer with VLC in all significant directions with a desire to shed some light on these two most popular video players.
Comparison Between KMPlayer and VLC
Both KMPlayer and Video Lan player are the widely used free video players available. They have many sides on common and also host certain unique features. Now let's get close to them and learn more about KMP and VLC.
Media Player

Developer

Operating Systems

Mobile OS

Features

Additional Features

KMP

Pandora TV

Windows 7
Windows Vista
Windows XP

Windows OS

Remote Controllable
Equalizer
Media Library
Pitch Shifting
Streaming
Time Stretching
Visualizer

Altering of playback speed
highly customizable configuration

VLC

The VideoLan Organization

Linux
Mac OS X
Windows 7
Windows Vista
Windows XP

Android

Equalizer
Media Library
Pitch Shifting
Streaming
Time Stretching
Visualizer

Support for DVDs of all regions A/V sync adjustments
Based on the above table we can see VLC is an Android media player for Android mobile users like Samsung, Sony, HTC, etc. to play video and music files thereon. Yet, KMPlayer is designed for Windows OS users like Windows 10's Phone Lumia, Nokia, etc. for media playback. Of course, it just lists out the basic information about KMP and VLC. There are still many significant aspects they have in common or different from each other. Well, let's have a look in more detail.
KMP VS VLC Media Player: What Are the Trumps of KMP and VLC?
KMPlayer
APerhaps you can't wait to know what the unique features KMPlayer and VLC have. Primarily, the former outshines the latter concerning its rare 3D format playback function, which allows you to experience the amazing 3D home cinema world with a low CPU Memory share and an optimized, stable playback supported by GPU. More thoughtfully, you can enjoy the wonderful 3D contents without downloading any 3D Movie Plus Apps.
In addition, KMPlayer also has an ace in the hole coming soon. That's Cloud KMP designed for you to easily and conveniently manage the media library files that were edited in the album art. Currently this new feature is being developed on an urgent basis. It's convincible that it's coming around the corner and will make your edited files be synchronized at anytime anywhere.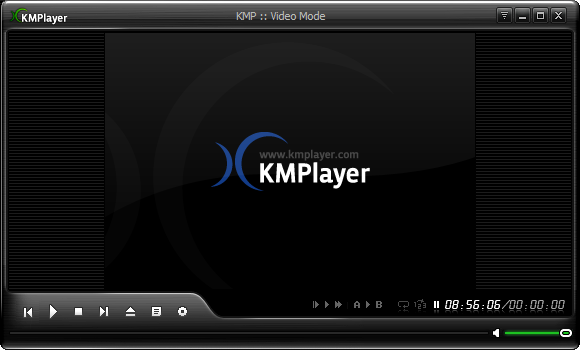 VLC
Speaking of VL video player highlights, it's mentionable that VLC beats others hands down in its powerful knack to play the video content of incomplete, unfinished, or damaged video downloads before the files have been fully downloaded. And even confronted with some damaged video, it can hassle-free skip the error part and continue to smoothly play back the video with clear image provided.
Another shining point rests with VLC interior advanced tech supports which is superior to KMPlayer with no doubt. Take the system resource they needs for instance, it's tested that generally VLC for Android can save up to 80% system resource compared with KMP when they are playing the same video file. In such case, VLC is seemingly much more effective and energy-efficent.
VLC issue: Solve VLC Not Playing MKV Problem
KMPlayer and VLC have their pros and cons. It's hard to say which one is the best video player, since it eventually comes down to your own needs. If you are pursuing the media player to play back as many files formats as possible (even the incomplete files included) on any platform, then VLC media player is the second-to-none choice for you. And for those friends who plan to give 3D format a spin and expect to synchronize the customized files, KMPlayer is the ideal expert in this regard.
VLC Media Player Android Alternatives
Free Media Player for Android

Features

Pros

Cons

MoboPlayer

All video formats; Subtitles built in MKV, MPV, MOV, and others; Multi-audio streams and multi-subtitles

almost all the video files supported; user-friendly interface

Minor bugs happen: like force close because of subtitles; off-screen playback stoped.

MX Player

supports just about every major video format and even plays audio.

Plays almost any format; Multi-core decoding; Excellent subtitle support

Some trial and error required

BSPlayer

Plays most popular video formats
Play local videos or network streams
Supports subtitle formats such as SRT, ASS, and SAA

feature-rich video player for Android

Android video player rather than music audio player

VPlayer

great interface, tons of configuration options, and hardware acceleration

ease to use; constantly update

half-crash when playback certain video files
Tips: Though KMPlayer and VLC have so many matchless merits that beat others hollow, they also have their limitations, apparently. Look, gluing to play back video on Windows or Android mobile OS is the self-explanatory example. A slew of Apple mobile device users are crucially excluded by KMP and VLC. Fortunately, without laboriously resorting to any media player alternative, the considerate MacX Video Converter Pro can remove your bother easy as pie, which enables you to convert any SD or HD video to iPhone iPad iPod compatible MP4, M4V, MOV formats so that you can just freely watch any video on your Apple portable devices on the go.