-- "Going to makemkv.com, the forums, etc. all result in some page in Cyrillic, which upon translating states that the website is suspended. Hopefully MakeMKV down problem won't exist long as I can't rip my DVD now."
-- "Just wondering if anyone has heard any news about makemkv. I go to their site now and the domain is blocked."
--"Makemkv not working for me, which alternative can I use that's like, literally, absolutely, free. Freemake is annoying with the bullshit text including in the rip unless you pay for it. Oh, and I can't get HandBrake to work with the DVDs I'm trying. Any other alternative free DVD ripper to deal with protected discs?"
Yes, the MakeMKV is down, again. Those who want to freely rip DVDs, especially DVDs with protections, can't access the site to get a beta key. We don't know how long it will remain suspended, so here we provide you some workarounds. First, the last beta key is as below:
T-CDPEBnWdamx7Qt2sdl60vp0xsRQsH3HBJ6RifOAvJedhinALlaoCJu30fAMQ4iWsx0
The key works for trial version for 30 days if you have already had MakeMKV downloaded on Mac or PC computer. If the key goes invalid, try MakeMKV alternative.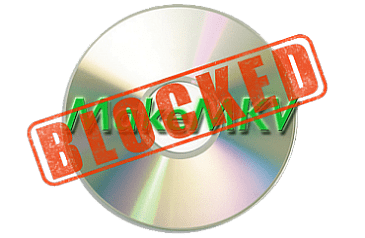 Free Download the Best MakeMKV Alternative
As a matter of fact, MakeMKV has never been the only option to rip DVDs for free. When the site is shut down, there is a more stable, reliable and powerful free DVD ripper - MacX DVD Ripper Mac Free Edition. It will:

Freely convert DVDs to various major video formats, including M4V, MP4, H.264, MPEG4, MOV, MP3, iTunes, Apple TV etc;


Support almost all the DVDs, e.g. rip encrypted DVDs with 99-titles, reading restrictions, other protection schemes, or DVDs burned from videos;


This MakeMKV alternative has a slew of advanced editing features to trim, crop & expand, add subtitles and watermarks, etc;


The multi-core CPU, super encode engine and hyper-threading technology guarantee 5x faster DVD ripping speed than other DVD freeware.


The MacX software is a clean, safe and totally free.
How to Rip DVDs on Mac and Windows with No Problems
Free download the free alternative to MakeMKV on Mac (32/64-bit macOS High Sierra and earlier supported);
Free download MakeMKV alternative freeware on Windows (32/64-bit Windows 10 and earlier supported)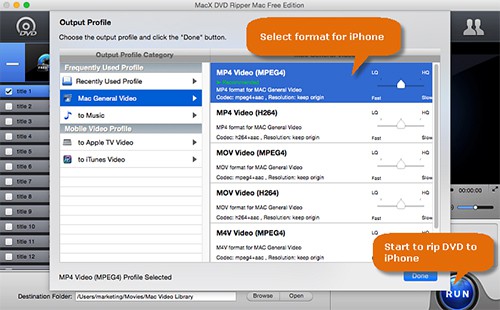 Step 1: Insert the DVD into the drive and launch the DVD ripper. You can freely add any protected or homemade discs. Then click the DVD button to load the disc.
Step 2: Select an output file from the format list. You can also rip DVD to MP4, DVD to MOV, M4V, MPEG4, H.264 etc for iPhone, iPad, iTunes, Apple TV etc.
Step 3: The software can customize the output movie with advanced editing options. For example, you can trim the DVD length, add subtitles, capture your favorite part, crop and expand the video and etc. Then click the browse to set an output folder.
Step 4: Check the boxes Safe Mode, High Quality and Deinterlacing to ensure the best quality. After all the settings, click Run. It has a 5x faster speed than other copy freeware.
MacX DVD Ripper Mac Free Edition vs MakeMKV
What makes MacX the best choice when MakeMKV site is shut down? To help you better understand the performance of the free MakeMKV down alternative, below we have both free DVD rippers compared in the main factors that users concern most. Note that the speed results are based on an internal test, and may vary on different computers. You can take it as a reference.
Features

MacX DVD Ripper Mac Free Edition

MakeMKV

Supported DVD types

DVD, DVD disc image, DVD folder

DVD

Remove DVD protections

Yes

Yes

Popular formats

Various major formats

MKV only

Ripping speed

250-300fps  

130-150fps

Quality

Good

Good

Editing features

Yes

No

User-friendly

Yes

No

Problems

You may need to check the Safe Mode for some discs.

* Large in output size;
* You may need to select the corrent title sometime;
* It miss the forced subtitles sometime.
MacX DVD Ripper Mac Free Edition - Best MakeMKV Alternative
Best free DVD ripper alternative to MakeMKV will freely rip protected DVD movies to M4v, MOV, MP4 and more formats for on-the-go playback on iPhone, iPad, Android, other phones & tablets.