These days, it's easy to get a foreign DVD from Amazon and other platforms. However, when you play a foreign DVD on Mac, DVDs from other regions will be automatically ejected from Mac (or external DVD drive) if you've reached the maximum number of five changes. This is because most DVD drives on a computer, including Mac, are locked to one region. That means, you can't play a region 2 DVD in the USA after 5 times of region changes. Luckily, there are region free DVD players for Mac to overcome it.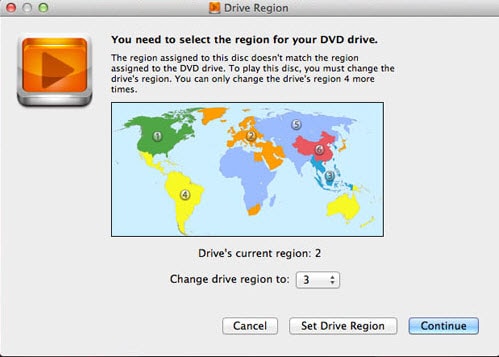 Bypass DVD Region Codes for Mac Drive and any DVD Player
MacX DVD Ripper Pro is able to make 1/2/3/4/5/6 DVDs region-free for Mac SuperDrive/external drives. It will remove DVD encryptions including 1-6 region codes, Region-code enhanced (RCE), CSS, Sony ARccOS, Disney X-project protection, and more. The region-free DVDs can be converted to MP4, MOV, HEVC, H.264, MPEG4, AVI, WMV, etc. for freely playback on Mac without external DVD drive.
Part 1: Best Region Free DVD Player Software for Mac
1. VLC Media Player
The best region-free DVD player for Mac which can read different DVD regions is VLC. VLC is a free and open source cross-platform multimedia player which is able to play multimedia files, DVDs, Audio CD, VCD, and online streams. With libdvdcss, VLC can raw access to the DVD drive to crack the encryption key and read the region-locked DVDs on Mac.
However, VLC has a problem with RPC2 drives that are used by a lot of newer drives these days. Some of these drives don't allow raw access to the drive untill the drive firmware has done a regioncheck. So with those drives it is impossible to circumvent the region protection. Then you will need to change the firmware on your Mac's DVD drive from RPC2 to RPC1 before VLC would work as a multi-region player for Mac. On other RPC2 drives that do allow raw access, it might take VLC a long time to crack the key. So just give it a shot.
Here is how to play DVDs in different regions using the VLC region-free DVD player software on Mac:
On your Mac, insert the region-coded DVD into the Mac's drive (external DVD drive).
The DVD player app may open up and ask you to change the region code. Ignore the message (Do not click Cancel, or your DVD will be ejected out of the drive).
Open VLC, choose Media from the top menu bar and select Open Disc. Choose the region-locked DVD and you should be able to play it on Mac.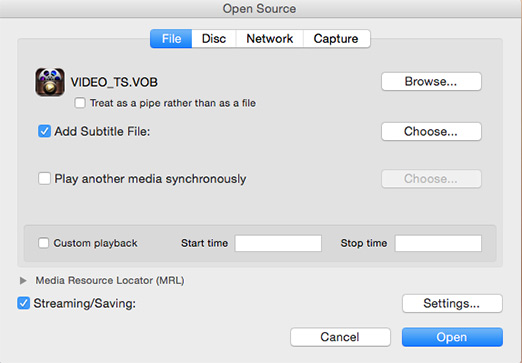 How to change Mac firmare to RPC1 or Region FREE?
When there is a firmware limitation on Mac that prevent VLC and many other players from playing different regions on Mac, you need to change the firmware on the Mac to a region-free firmware (or RPC1). Here is how you can do it (think twice before you start): (Here is how to change regions on Mac)
Find the specifications for the DVD drive from the computer's original specs or in the device manager settings.
Remember the device name and manufacturer. Find out what firmware you should use to reset the drive from the Firmware Page.
Then update the firmware correctly. It is very important that you follow the instructions so you don't brick the drive.
2. 5KPlayer
5KPlayer is another region free DVD player software for Mac and Windows. Similiar to VLC, the free video player is able to play DVDs with different regions on Mac after 5 region changes. In fact, it supports DVD with region codes 1-6, RCE, Disney DRM, Sony ARccOS, DVD CSS, etc. No extra plug-ins or libdvdcss required for it to read region-locked DVDs. More importantly, it works on both RPC-1 and RPC-2 drives. So you don't have to bother with the firmware reset in order to use it as a multi region DVD player for Mac.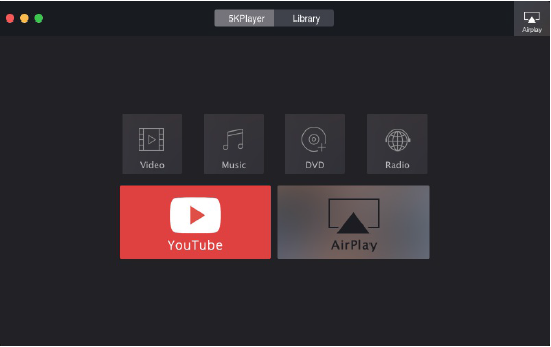 Part 2: Best Region Free External DVD Players for Mac
While Apple Superdrive is not region free, you can try a region-free external external DVD player for Mac. Though most multi region DVD players are more expensive than regular ones, they can help you play DVDs from any zone or area immediately. You can find region free external DVD players for Mac easily on Amzon, Best Buy, Walmart, and other platforms. Here we also list some of the best-sellers for your reference.
Related: List of 2023 Best External DVD Drives for Mac
Panasonic S700EP-K
LG BP175
Pioneer DV-3052
Sony BDP S3200
Philips Best 1080P
Sony S3700E
Samsung DVD-E360 Compact Size Region Free

Part 3: How to Make DVDs Region-free for Mac
MacX DVD Ripper Pro is able to make DVDs region-free for any Mac DVD players. So you can play DVDs with region 1-6 on Mac without buying a expensive external multi region DVD player for Mac. Below we will show you how to remove the regions on a DVD for Mac DVD player. First, free download the DVD ripper.
Step 1: Open the DVD ripper and insert a regional DVD into the disc drive. Then click the "DVD Disc" button to load in the DVD. It will access the DVD data and ignore the region code on it.
Step 2: Once the DVD ripper finishes reading the DVD data, it will pop up an output window to let you select an output format. You can save the DVD video in MP4, HEVC, H.264, MOV, MPEG, WebM, and 420+ profiles.
Step 3: Click "Browse" button in output setting area and select a destination folder to save your converted video.
Step 4: Hit "RUN" button and start to remove the region codes and convert the DVD. Once finished, you can find the movie video in the destination folder. The converted DVD video is region-free and you can load it to your Mac to play immediately.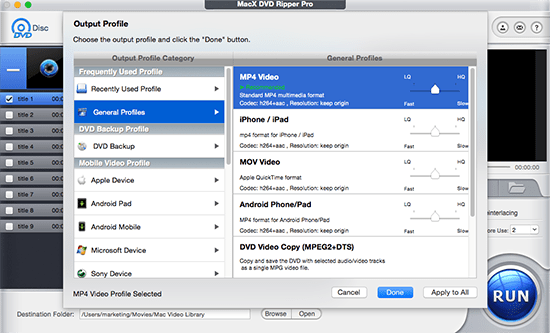 Notice: We only advocate using those best Mac DVD rippers to remove DVD region codes under the concept of Fair Use and do not encourage any illegal reproduction or distribution of copyrighted content. Please abide by the local DVD copyright law before doing it.
ABOUT THE AUTHOR