What's the best way to copy my DVD's to my hard drive so that I can just click to open & play. I don't want to make DVD disk copies, I just want to get my library of DVD movies onto my hard drive in preparation for AppleTV. - Apple Discussion
In an age of digital media, it's disturbing if you have a lot of older DVDs sitting around in your house. Piles of DVD discs not only take up too much room space, but also reject a flexible way of movie watching without DVD drive. However, if you can take advantage of an DVD ripper, you can copy DVD to Mac hard drive, external hard drive, and other storage media like NAS (network attached storage device), SDD, and USB flash drive. In this post we'll show you two popular ways to copy DVD to hard drive on Macbook Pro, Macbook Air, and other Mac computers.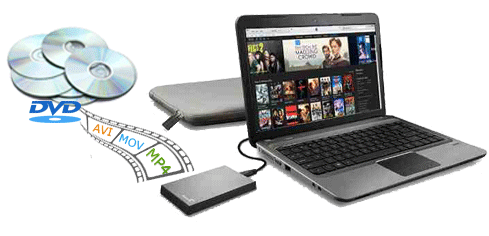 Method 1: Copy DVD to Mac Hard Drive with MacX DVD Ripper [for Homemade and Copyrighted DVD]
It's quite simple for unprotected DVD conversion. But many movie or TV show DVDs you want to copy to Mac hard drive might be copy protected by CSS, Sony ARccOS, or something else. In this case, you need a professional DVD ripper that can bypass these DVD copy protection schemes.
MacX DVD Ripper Pro is a great program to choose. It is a tailor-made DVD ripping software for iMac, MacBook Pro, Mac Pro, MacBook Air, and Mac mini, enabling you to copy and rip DVD to hard drive in almost original quality.
Main features of MacX DVD Ripper Pro:
Support new released DVD movies, movies or TV sersies with multiple or 99 titles, workout DVDs, homemade DVDs and even scratched or unreadable DVDs.
Copy DVD to mainstreaming formats and popular devices, such as MP4, MOV, iPhone, iPad, Apple TV.
1:1 clone DVD to ISO image, copy DVD title to MPEG2 and MKV with all/selected videos, audios and subtitles.
Fast ripping speed because it is powered with Hyper-threading, multi-core CPU and the unique level-3 hardware acceleration tech.
High quality output file is guaranteed.
Now we'll walk you through the steps of copying DVD to hard drive on Mac with MacX DVD Ripper Pro.
Step 1: Download the DVD Ripper & Load DVD.
To begin with, free download this Mac DVD ripper on your computer. It is fully compatible with all popular macOS, including macOS Big Sur, macOS Catalina, and more. Then install it. Open it once the installation completes.
Another preparation work is to insert the DVD disc you want to copy to hard drive into DVD-ROM drive, whether it is an internal or external drive.
Then, load your DVD by clicking "DVD Disc" button on MacX DVD Ripper Pro.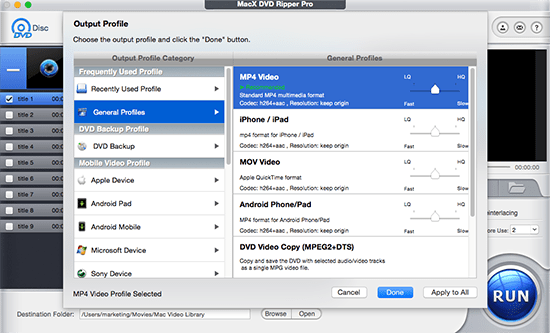 Step 2: Choose Output Format
• For those who want to fast and losslessly save DVD discs to Mac's hard drive for storage, you can simply make a 1:1 copy of DVD to ISO image, or back up full title to MKV, MPEG2. Its high quality engine is enabled to automatically demux and remux the movie content with all/selected subtitles, video and audio tracks, without re-encoding.
• For those who want to copy DVD to hard drive for later transferring to iPhone iPad TV or something, you can choose any widely used format like MP4 and MOV. MP4 H.264 is highly recommended for the best compatibility with mobile devices and storage media.
Step 3: Select the Output Folder
Click "Browse" button to choose the path where you want to save the output files in.
Step 4: Begin Copying DVD to Hard Drive on Mac
Click on "RUN" button, and this DVD ripper's encoding engine goes in to action. The whole DVD ripping process is fast, courtesy of its unique full GPU acceleration.
When we copy DVD THOR (duration: 1:54:50) to MKV format, less than 10 mins are taken. And if your computer hardware configuration gets the top level, alomost 5-10 mins are enough to accomplish the whole DVD ripping procedure.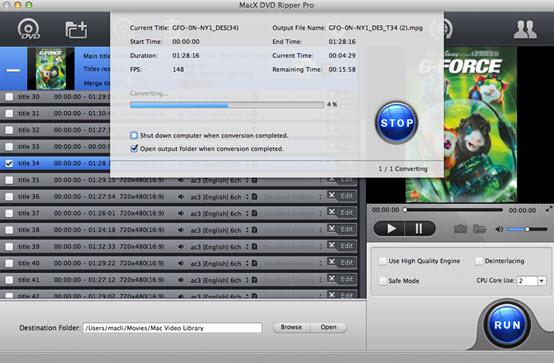 After ripping DVD to hard drive on your Mac, you're also able to transfer DVD to iPhone iPad iPod for on-the-go watching under the help of the great DVD to iPhone transfer tool MacX MediaTrans.

The MacXDVD software calls for copying or ripping DVD under the concept of Fair Use and does not encourage any illegal distribution of copyrighted content. Please abide by the local DVD copyright law before doing it.
Method 2: Copy DVD to Hard Drive with Mac's Disk Utility [for Unprotected Home Movie DVD]
Disk Utility is a very useful tool built in Mac OS X and macOS system. It can perform many tasks related to hard disks and storage devices, including creation of disk images. So you can simply use Mac's Disk Utility to convert DVD to an image file for later storing on hard drive.

Disk Utility is only workable for unprotected DVDs. If you want to copy commercially produced DVD, which is always copy-protected, you should read the
first method
.
Now let's show you how to copy DVD to hard drive with Disk Utility on Mac.
Step 1. Insert target DVD into your Mac's built-in DVD-ROM drive or an external one.
Step 2. Launch Disk Utility. Where is Disk Utility? Simply open a Finder window, click on Applications in the left window, scroll down and click on the Utilities folder, and then you'll find Disk Utility.
Step 3. Click your DVD which should appear in the left panel of Disk Utility.
Step 4. Click the File menu, select New Image, and choose Image from "DVD name".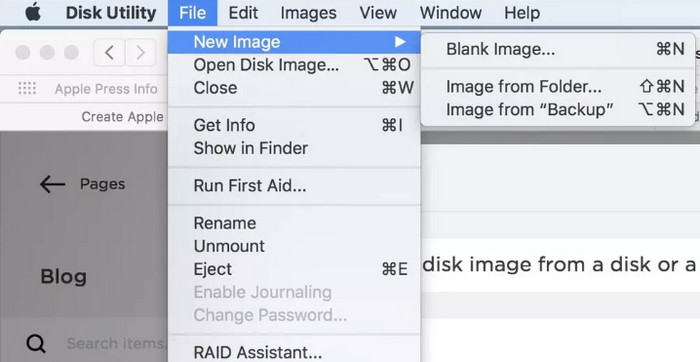 Step 5. From the pop-up window, you should specify file name, save path (choose a folder on your hard drive), format (which you should choose DVD/CD master), and Encryption (which you should set to None). Then click Save. Now Disk Utility will start creating an image file from your DVD. Once done, you'll see a confirmation message. The resulting image file will end with .CDR file extension.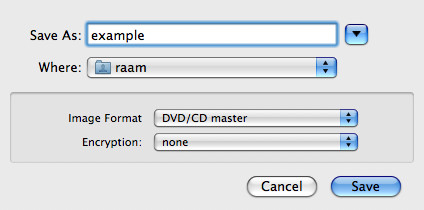 Still have any problem on how to copy and rip DVD to internal/external hard drive on your macOS, just email us >>