Desperate for some horror movies to download and watch at Halloween but find nothing that scare you the most? The internet is flooded with a lot of top 10 best scariest movies list for Halloween, crowing about scaring the pants off you. But most of these rounds up are standardized based on ghosts, zombies, monsters and bloodshed while underestimating these elements like remorseless killer, spooky music, suspense, dismemberment, creepy, crawly things, etc.
So in this article, a more authoritative top 10 list of horror films in Hollywood history is compiled with all the elements that truly make up of a scary story considered and shares you some solutions to free download movies with the aid of a free movie downloader.
Best Horror Films from Hollywood - Top 10 List
1. Halloween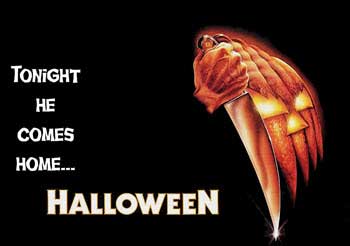 Halloween is born to do one thing: scare. On top of that, this horror movie created a classic yet chilling character - Michael Myers- the ancestor of horror who stabbed his sister and returned to Haddonfield to kill 15 years later. This film combines possibly all the fearsome elements, including suspense, spooky music, fear, etc, not as surprising as one of the top 10 Hollywood movies featuring the horror genre. Tips: You can free download the Hollywood horror movie for offline playback with an online video downloader.
2. The Conjuring
IMDb rating: 7.5/10
Director: James Wan
Cast: Patrick Wilson, Vera Farmiga
Release Date: July 19, 2013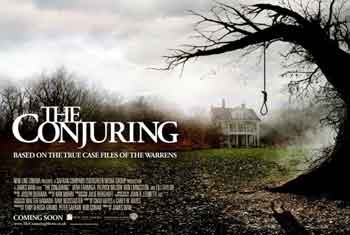 When it comes to the true story, nothing is more real and horrible than The Conjuring. Thanks to its creeping storyline, thrilling music score and exquisite performance, the haunted house movie made a horrifying atmosphere and Hollywood was quick to catch on, grossing $318 million box office and nominated as the best horror movie in Hollywood at the 23rd MTV Movie Awards.
3. Halloween (2018)
IMDb rating: 7.3/10
Director: David Gordon Green
Cast: Jamie Lee Curtis, Judy Greer
Release Date: Oct. 19, 2018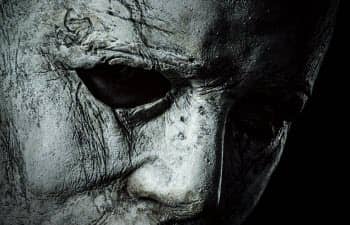 Four decades after Laurie Strode escaped from the madman in Halloween 1978, her final confrontation with Michael Myer begins. This is the sequel to the classic Hollywood thriller movie Halloween, still terrifying enough for a Halloween night. You can free download horror movie from some torrent sites like The Pirate Bay to enjoy the creepiness.
4. Alien
IMDb rating: 8.5/10
Director: Ridley Scott
Cast: Sigourney Weaver, Tom Skerritt
Release Date: May 23, 1979 Alien is the definitive list of the top 10 best horror movies in Hollywood history. Dark body, sharp teeth, acidic fluid, kill anyone they want, replicate fast in the body, all these features form the scarcest alien creature that is not too friendly like E.T. 3 sequels are further created over the next 18 years, with James Cameron's Aliens (1986) being more influential.
5. The Exorcist
IMDb rating: 8.0/10
Director: William Friedkin
Cast: Ellen Burstyn, Max von Sydow
Release Date: Dec 26, 1973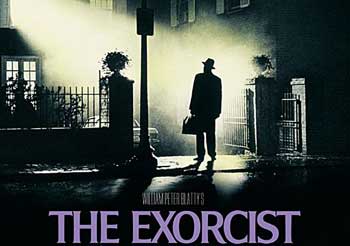 It's ridiculous not placing The Exorcist in the top 10 Hollywood horror movies list. As the unassailable winner of the most thrilling film, it successfully blends the "real life" terrors and the outrageous dream-horrors, which makes it all the more shocking, scaring and horrifying its audience out of their wits. It is one of the top 10 Hollywood horror movies with most downloads.
6. Friday the 13th - Considered as one of the first true slasher movies, Friday the 13th successfully cast more fear upon us, since no one can live more than 5 minutes once seeing the serial killer. If you just want some goose bumps and a spine chill, this movie will satisfy you as it provides the requisite shocks to keep fans of the horror genre happy. Friday the 13th is available on YouTube at the cst of $2.99 or you can download the horror movie for offline watching.
7. The Shinning - Based on the novel by Stephen King, The Shinning depicts a story in which the father was influenced into violence and his psychic son saw horrific forebodings. This is the highly imaginative supernatural horror film worthy of top 10 according to Hollywood. The Shining received 8.4 out of 10 on IMDb, so it's definitely worthy of downloading the horror movie.
8. Psycho - AFI's top horror movies of all time in Hollywood history. This is a horrifying story about the encounter between a secretary who ends up at a secluded motel and the motel's disturbed owner-manager and its aftermath. Psycho is also famous for its creepy soundtracks. You can also immerse in the thrilling atmosphere via downloading horror movie soundtrack from Psycho.
9. Insidious - Despite James Wan is famous for the direction of The Conjuring and Saw, he consolidates his status in the horror genre in Hollywood with the movie Insidious that has some fantastic original features ranging from the soundtrack to the Demon with the Red Face. So it plunges into our list of the 10 best horror films in Hollywood.
10. The Thing - It is thought as one of the most realistically gory and brutal film ever made for 1982. Everything in this Hollywood horror movie looks real. It is regarded as the pioneer of the Paranoia genre and undoubtedly joins in the list of top 10 Hollywood horror movies to download and watch at Halloween night.
Free Download Horror (Hollywood) movies
100% safe and free to download horror movies of Hollywood in any resolution(4K UHD/1080p/720p) from Dailymotion, Facebook, Pandora TV, crunchyroll, livestream, etc. 1000+ movie sharing sites with the best horror movie download freeware - MacX YouTube Downloader.
Notice: MacXDVD Software doesn't advocate any reproduce, distribute, transmit, broadcast or sell any content for any other purposes without prior written permission of YouTube or the respective licensors of the content. Please refer to YouTube terms of service before doing so.
Top 3 Ways to Watch the Best Hollywood Horror Movies
It's traditional to pick for the best movies of all time for when you need something scary to watch at Halloween but it's up to you to choose the way to play these blockbusters. Some are after good quality while some are looking for instant playback. Here we provide the top 3 most-asked ways for you to enjoy the top 10 Hollywood horror films and even other films with ease.
1. Online streaming - There are many online movie streaming services such as Netflix, Crackle, YouTube, Tubi TV, etc, allowing you to watch movies online, including horror movies, best Hollywood Movies 2023, through computers, game consoles, phones and tablets. Just watch the scary films on Netflix as an example with the following steps: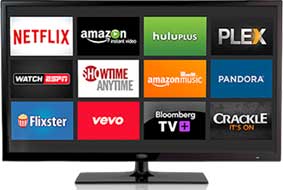 Step 1: Visit the online movie streaming service and sign in or create an account;
Step 2: Select one of the top 10 Hollywood horror movies listed above and click "Play".
2. Download Horror movies - Since online streaming is blamed for massive bandwidth, member registration, and sometimes even ask for payment, there is another free way recommended to you. Download horror movies for free using a free video downloader such as MacX YouTube Downloader. It allows to free download the scariest movies in 4K/1080p/720p and enables to play the movies offline on not only Mac, PC computers, but also TVs, game consoles, iPhone, iPad and other mobile devices. Below are the simple movies free download guide.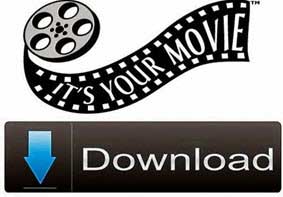 Step 1: Download, install and run a free movie downloader like MacX YouTube Downloader on your computer.
Step 2: Visit the online movie streaming service or some HD movie download sites and sign in or create an account;
Step 3: Select one of the top 10 Hollywood thriller films listed above and click "Play".
3. Copy/Rip DVD - Those people demand for high-quality playback will look here. The list of top 10 Hollywood horror movies are definitely worthy of collection. But to stop them from scratching, damaging or losing, you can simply copy and rip DVDs of these horror movies with the aid of a DVD ripper (even damaged/unplayable DVD can be supported, too) instead of free horror movie download solution. Follow the steps below: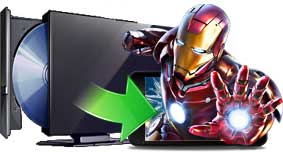 Step 1: Free download movie DVD ripper on Mac and windows, load the DVD by hitting the DVD disc button.
Step 2: Choose the format from the drop-down window. You can simply copy DVD to MPEG2, IOS image or MKV for backup, or rip DVD to MP4, MOV, AVI, MKV, VOB, iPhone XS(Max)/XR/X/8/6S/6/6 Plus, iPad Pro, etc. for watching outdoors.
Step 3: Choose the destination folder and click RUN button to start ripping DVD.
2017-2023 Top 10 Must-Have Hollywood Horror Movies to Download
2018 top 10 Must-Have Hollywood Horror Movies
The Nun - September 6, 2018
A Quiet Place - April 6, 2018
Hereditary 2018 - June 8, 2018
Suspiria 2018 – October 26, 2018
Slender Man 2018 - August 10, 2018
The First Purge – July 4, 2018
The Strangers: Prey at Night – March 9, 2018
Predator 2018 – September 14, 2018
Truth or Dare 2018 – April 13, 2018
Venom 2018 - October 5, 2018
2017 top 10 Must-Have Hollywood Horror Movies
Get Out - Feb 24th, 2017
It - Sep 8th, 2017
It Comes at Night - June 9th, 2017
Annabelle 2: Creation – Aug 11th, 2017
Jigsaw - Oct 27th, 2017
Split – Jan 20th, 2017
Alien: Covenant – Augt 28th, 2017
Mom and Dad – Sep 24th, 2017
Rings – Feb 3rd, 2017
The Bye Bye Man - Jan 13th, 2017