The well-received iPhone 6s/6s Plus are just several months old and we can't wait to embrace the next-generation iPhone - iPhone. Why we are so eager to see the iPhone? Because we can't bear the iPhone cons? Maybe so, to some extent. But be clear the iPhone is also worldly, in other words, the iPhone 7/Plus has advantages and disadvantages, as well. What are the pros and cons of iPhone? Here I gather them all with a desire to let you have a deeper understanding about the Apple 2016 iPhone.
The Latest Word: iPhone is here! Check the new features, top pros and cons of iPhone 15 Pro/Max >>

The new iPhone 12 peeks over the horizon and brings dozens of new features like 5G, OLED display, 5nm of power, LiDAR sensor, up to 512GB bigger storage space, 3D true depth camera on the back, 6GB of RAM, stainless steel body, Midnight Blue, etc. Here are the full iPhone pros and new features that are extraordinary.
Update to iPhone 15? Backup Old iPhone Photo, Music, Video to Computer First!!!
Maybe one or more iPhone advantages prompt you to embrace the new iPhone. Before you do so, you will be bothered with a question: how to move your old iPhone data to the brand new iPhone? It's essential for those who wanna keep their memorable photos/videos, movie collection, music playlists.
According to this demand, a wise iPhone transfer named MacX MediaTrans comes into being. It's capable of transferring all your iPhone 6s/6s plus data, including photos, music, videos to your Macbook/iMac or Windows 10/8/7. Thanks to Intel QSV Hardware Acceleration tech, this iPhone transfer tool delivers a super fast solution to move photos/music/video from iPhone to macOS and transfer music/video back to the new iPhone).
Top iPhone Advantages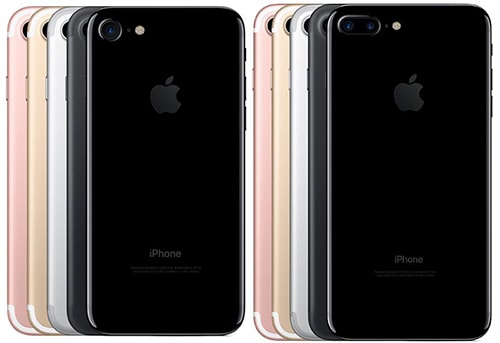 iPhone Pros No.1-Innovative in Design, Richer in Color
The 2016 flagship iPhone ditch away the traditional 3.5mm headphone jack, with wireless AirPod instead. Plus, it also gives up the ugly antenna bands from iPhone. As for the screen size, Apple still keeps the same with its predecessors, 4.7 inch for iPhone 7 with 750 x 1334 in resolution and 5.5 inch for iPhone 7 Plus, 1080 x 1920 in Resolution.
Besides iPhone advantage in design, the flagship iPhone7/7 Plus also surprises us with even more attractive colors, including Gold, Silver, Rose Gold and two new colors, Black and Jet Black. The Jet Black iPhone 7/Plus are only available for 128GB and 256GB versions. To
compare iPhone 8 with iPhone 7
, iPhone 8 and iPhone 8 Plus are seemingly inferior, only silver, space gray and gold available.
iPhone Advantages No.2 - Retina HD Display with 3D Touch
Eventually, the iPhone comes to us with a pressure-sensitive display, called 3D Touch, which detects a dynamic range of pressure to a microscopic degree so as to allow users to press on iPhone screen to trigger different features, based on the different finger strength. This 3D Touch theory is almost identical to Forch Touch in Apple Watch and MacBook.
To face it or not, iPhone 8 and iPhone 8 Plus keep the same display size as iPhone 7/Plus do, 4.7-inch for iPhone 8 and 5.5-inch for iPhone 8 Plus. Both also feature the traditional LCD Retina HD display. Only iPhone X has the chance to pack with 5.8-inch OLED Super Retina display.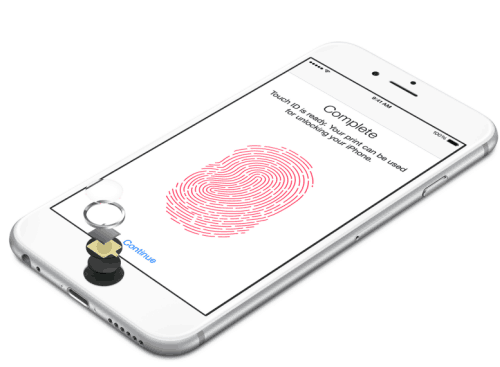 iPhone 7 Plus/7 Strength No.3 - Improved Touch ID to Provide More Security
The new iPhone adopts the second-generation Touch ID sensor which makes the fingerprint recognition speed twice as fast as the previous one. And it uses highly sophisticated algorithms to recognize and securely match your fingerprint so that when you unlock your phone with Touch ID and purchase with Apple Pay, it would become more fast and secure.
"We think the new iPhone,expected to launch in 3Q15, will be equipped with an upgraded Touch ID module, with which Apple (US) intends to offer a better and safer Apple Pay user experience with reduced reading errors. We therefore raise our 2015F shipments of Touch ID module by 12.4% to 262mn sets, boosted by Apple Pay and new iPhone models."
Merits of iPhone No.4 - Function More Powerful with A10 Fusion Processor
How about A9 processor? So-so might be the common answer you get. Yes, A9 is seemingly just fine, powerful unsuitable to describe it. Situation is different now. With much better experience on iPhone, you will witness the big jump Apple made in A10 Fusion processor. The enhanced A10 processor in iPhone along with 64-bit architecture, improves overall CPU and GPU performance with 4 cores, 20% faster and 40% power less than the previous A9.
Well, look at the A11 Bionic chip in iPhone 8, iPhone 8 Plus and iPhone X. The A11 Bionic chip just gets even better, with 6 cores, 2 high performance cores that are 25% faster and 4 efficiency cores that are 70% faster than the A10 Fusion chip running on iPhone 7/Plus. What's plus, the enhanced GPU in A11 chip delivers 30% faster graphics performance than its predicessor A10. In this respect, iPhone 8/Plus and iPhone X A11 chip wins.
Advantages of iPhone 7/Plus No.5 - Amazing Dual-Camera for iPhone 7 Plus
The fifth iPhone 7 is the upgrade 12-megapixel camera with 7MP for secondary camera, match DSLR quality, which is designed to prevent crosstalk between the subpixels, meaning we could fit a lot more pixels in the sensor for a sharper photo that has less noise and truer color. I bet is a great bonus for photo addicts to take clear pictures on every moment of life. Certainly, this iPhone advantage will continue on the upcoming 2017 iPhone 8, much better and clearer.
Besides, why the iPhone 7 Plus camera is special to me is that iPhone 7 Plus sports with dual cameras, which delivers true 2x optical zoom, with a cool bokeh mode to come via a forthcoming upgrade. Many mobile device experts give 9 high score to iPhone 7 Plus' dual camera. And the much bigger RAM, up to 3GB for iPhone 7 Plus, is also a strength worth a mention here.
Since iOS 10 powered iPhone 7 sports with an amazing 12MP rear camera and dual-camera for iPhone 7 Plus, you might use it to capture tons of 4K Ultra HD videos and photos. But the problems come to you that your 32GB iPhone 7 only bears 2-3 hours 4K videos. So the limited iPhone 7 space problem bothers you a lot.
Thankfully, the 5-star high-end iPhone cleaner & manager called MacX MediaTrans can render assistance for you, letting you transfer and backup HD or Ultra HD 4K videos, photos, music and more from iPhone 7/6s/SE to Mac/Windows so that you can delete the excessive yet large-sized media files to free up iPhone 7 space and speed up iPhone 7.
iPhone 7 Pros No.6 - Better Voice Quality and Network Technology
Compared with the above iPhone 7 pros, many of you might think voice and network are trivial matters. But for some iPhone users, they don't think so. The iPhone/6S/6S Plus get a big improvement in voice quality, with an additional microphone to enhance voice quality. So to some friends who are poor in hearing or have higher demand in voice quality, this progress does mean a lot to them. And the iPhone is also armed with stronger network, called LTE advanced. Wanna figure out the difference between LTE and LTE advanced? One way: download movies to iPhone 7/7 Plus for watching and testing!
Top iPhone Disadvantages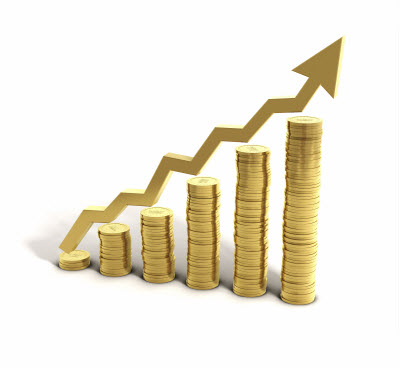 1st Disadvantage of iPhone - Price is too High!
Though iPhone has numerous advantages listed before, when you decide to purchase iPhone, you would step back just because of one fatal con of iPhone -high price. The new iPhone will be available starting at $649, begining with 32 GB of storage and rising up to 128GB and 256GB for $100 more per tier. As for iPhone 7 Plus, it starts at $769 with 32GB, $100 increasing for a larger storage version.
Note: The Apple has already launched iPhone SE, the plastic handset, with 4.0 inch display, A9 processor, Touch ID, and NFC for Apple Pay, similar to iPhone 5S specs, out of more budget friendly purpose. If you wanna get a iPhone with lower price, iPhone SE would be a nice choice.
2nd Cons of iPhone - Can't Support You to Listen to Music and Charge at the Same Time
Apple removes the headphone jack from iPhone 7/Plus. Is it really a good thing? Double-edged sword. On one hand, the newcomer iPhone 7 becomes slimmer and lighter due to the removal of headphone jack. On the other hand, this conduct leaves one question to users: how can I listen to music and charge my iPhone 7 at the same time?
Well, that's a problem, but not a big problem. You can use the Apple new iPhone charging dock to listen to music and charge your iPhone at the same time, but this is not a smart move - – especially if you want to use your phone while charging. The more effective solutions are wireless headphones or lightning splitter.
3rd Demerits of iPhone 7/ 7+- Awesome Android Features iPhone Lacks
The disadvantage of iPhone 6s is its lack in Android superb features. And the disadvantage of iPhone also lies in this point. Dozens of Apple users desire to have IR (infrared) blasters built-in iPhone, so you can turn your phone into a universal remote. So far, there is no such news trickling out. It just a wish. And other Android features like waterproof screen, better scratch protection, higher visibility to the screen, etc., might become true in the next next iPhones, hard to realize on iPhone.
4th Disadvantages of iPhone - iPhone 7 Jet Black Scratches Easily
Yes! We love the iPhone 7 jet black, new color, much cooler. Yet, the high-glass jet black iPhone 7 is seemingly full of delicacy. It's easy to get scratched. So if you own a jet black iPhone, you'd better to invest on a case to protect it from abrasion.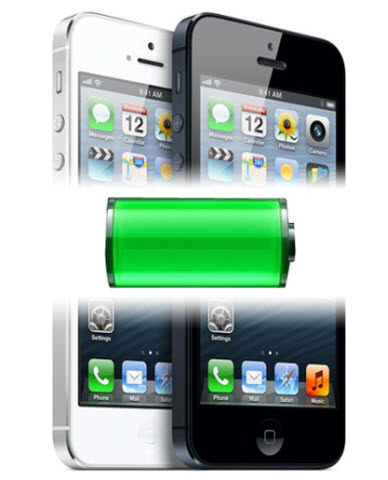 5th Cons of iPhone -A Pending Question on Battery Issues
Agree with this exclamation "My only regret with iPhone is battery life"? I bet scores of iPhone users would agree. How would Apple fix this battery life issue with iPhone 7? Actually, it hasn't fixed this problem, yet. iPhone 7 has only 1960 mAh battery and iPhone 7 has 2900 mAh battery. Even the upcoming iPhone 7s and iPhone 8 have the same problem in battery life. It's said that the iPhone 8 might sport with a larger 2,700 mAh L-shaped battery. Indeed, iPhone users still can't be contented with such a little bit improvement in battery capacity. They need revolution, not evolution.
Attention: Recently, multiple users suffer from iPhone screen black issue, which results from many aspects like iOS 11 beta errors and bugs, iPhone overheating, iPhone malware/virus, application crashes, etc. If you encounter such trouble, please Google to search for solution or resort to Apple Support for help.

Author: Abby Poole | Updated on Dec 30, 2019
Related Articles

iPhone X/8 Tips and Tricks: iPhone X Features, Price, Pros, Upgrade iPhone 7 to iPhone 8
Make best use of iPhone 8 and iPhone X not just from iPhone 8 new features, iPhone 8 pros, but also iPhone 8 tips and tricks. There are top iPhone 8 tips and secrets for you to better utilize iPhone X dual-lens camera, iPhone 8 wireless charging, etc.

iOS 11 vs iOS 10: Advantages and Disadvantages of iOS 11 Over iOS 10
iOS 11 vs iOS 10 comparison guide shows you the detailed advantages and disadvantages of iOS 11 in all aspects including performance, new features, battery life to help you decide whether to update iOS 10 to iOS 11 on iPhone 7 or not.

How to Set up Face ID Feature on iPhone X
Learn how to set up Face ID on iPhone X for easier and safer iPhone unblock, Apple pay, iTunes & App store, and Safari Autofill. You can also know the difference between iPhone X and Galaxy Note 8 in terms of Face ID recognition.
Cult of Mac review

MacX MediaTrans is a well-designed iPhone manager to manage iPhone 7 music, transfer iPhone 7 photos to computer and backup videos from iPhone 7 to PC with no iTunes or iCloud. Just one click to simplify iPhone management.