A study from Harvard University showed that Apple slowed down iPhones on purpose to force users to buy new models. Apple admitted that it slowed some old models to protect aging batteries. It's also common that iPhone experiences slow performance after updating to the latest version of iOS, or the device becomes lagging all of a sudden.
There are a few reasons why your iPhone is slow. Perhaps it's an iOS bug, or your iPhone's internal storage gets full, or some misbehaving apps and crashes are to blame. Maybe the device simply gets old and you need to purchase a new one. There are some things you can do to give your iPhone a speed boost before replacing your device or resorting to tech support.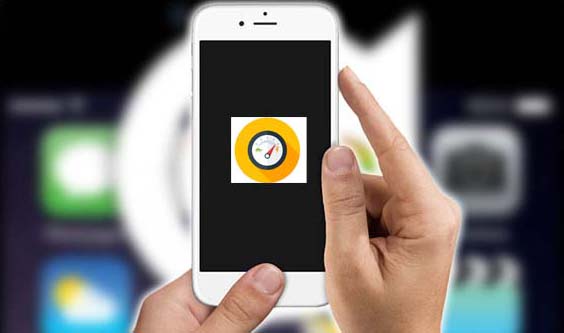 How to Speed up Your Slow iPhone?
1. Manage Apps on iPhone

• Close apps

Shut down apps you are not using currently. This is an easy step but helps speed up the device a little bit. If your iPhone is freezing and the app won't respond, learn how to force close apps on iPhone.

• Delete unnecessary apps

Your iPhone may get sluggish if the storage gets full and has an impact on normal operations. Try to make more room by deleting unneeded apps on iPhone. Also, learn more tips on freeing up iPhone storage space to make your iPhone run faster than before.

• Check for the app update

App updates could fix iPhone lagging issue. Open the App Store on your iPhone, Tap Updates, and tap Update All when updates are available. You can also turn on Automatic App Updates on iPhone. To do so, tap Settings > iTunes & App Store > Updates > Automatic Updates.

2. Restart

An easy reboot or restart is a fix to 90% of iPhone problems/errors. Giving your iPhone a fresh start is a drastic step to speed up your iPhone performance. Follow the steps to restart your iPhone if you don't know how to do it.

3. Clear Caches and Cookies

Cookies and caches also affect devices' performance. It's a good idea to clear the history and cookies from Safari on iPhone. Tap Settings > Safari > Clear History and Website Data. If you want to clear cookies with the browsing history kept, go to Settings > Safari > Advanced > Website Data > Remove All Website Data.

4. Update iOS

The old version of the iOS isn't designed to work well with some apps you are using, and the new operating system always boosts iPhone performance. If you are using a newer model like iPhone 8 or later, consider to update to iOS 17. However, you should be aware of the unexpected problems of the new iOS 17, since some users complain that they see a slow performance on their devices after iOS update.

5. Reinstall iOS

When all the troubleshooting tips fail, we recommend you to reinstall your iOS on your iPhone. This is a good step, even if there's laggy performance issue on a Mac or an iPad. It turns the device to factory conditions and resets all the settings on iPhone, fixing many bugs and glitches. Make sure you have a backup of your iPhone data before you do so.

6. Restore Your iPhone to Factory Settings

Removing all the settings and processes on your iPhone that could lead to slowness issue. Before you perform a factory reset, it's important to back up your iPhone. A restore is always the last step for various iPhone errors, such as iPhone getting bricked, iPhone not turning on, iOS update problems, and more.

7. Replace iPhone Battery

Apple slowed down old iPhone models with aged battery to prevent damage to devices' internal components. Some users report that battery replacement has returned performance back to normal. If you are using iPhone 6s or older that has low-capacity batteries, try to change the battery to fix a slow iPhone.
ABOUT THE AUTHOR