Redbox DVD Rental: Rip Redbox DVDs to Keep Them Longer At No Cost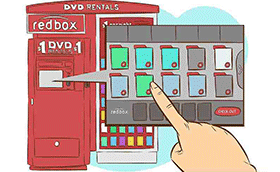 Renting DVDs from Redbox is still a way that most people choose to watch their beloved movies. But as you see, you must return your Redbox DVD rentals before 9pm the following day, or else there will be a late fee. And next time if you wanna watch this DVD disc again, you need pay again as well.
Why pay anything for a DVD rental ever again? Ever tried to copy/rip DVDs? Is there a way around the Redbox DVD copy protection, so you can rip or copy rental DVD from Redbox without any hassle and keep them longer at no cost? This article shares how to rent a DVD from Redbox, rip it to digital copies and keep it forever.