When you insert a RedBox rental disc from Sony to computer, your DVD drive can recognize it and display the title. Yet, it just shows you a black screen. What makes you even more confused is that you can play some RedBox rental discs that are released couple of years ago while there is no chance to play newly-released ones on your Mac/PC computers. Why? You can't help asking yourself and analyze the potential reasons. And go to redbox.custhelp center to look for the reasons and solutions. However, what you get from the official support forum of this DVD rental site is the insignificant information. After all, they need to main their brand image and safeguard their own interests. No wonder what they analyze is all about the external reasons, not Redbox rental disc itself.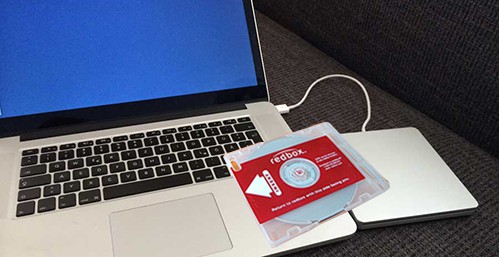 Considering Redbox official support team you cannot count on, the practical way is to seek help from Redbox users. Two minds are always better than one. And honestly, they indeed come up with some effective solutions to fix Redbox DVD rental won't play on Mac/Windows problems. The below post gathers them to offer you an overall yet clear solution roundup.
RedBox DVD Won't Play Due to DVD Encryption?
Use MacX DVD Ripper Free to remove DVD protection Freely.
Disable DVD DRMs: Sony ArccOS, region code, CSS, UOPs, etc.

Support RedBox movie discs, 99-title DVD, TV shows DVD, workout, etc.

100% Free rip any DVD to MP4, MOV, MP3, iTunes, Apple TV, etc.

High Quality Engine gurantees you 1:1 lossless output quality.
RedBox DVD Won't Play on Computer - Reasons and Solutions
1. Clean RedBox DVD Disc
Check if your disc is clean. If it's dirty, full of dust or syrup, use a soft duster to clean RedBox DVD rental. Afterwards, insert it to DVD drive to test if it can be played on PC now.
2. Repair Scratched DVD Disc
In case your Redbox rental DVD is touched or played by a naughty kid, then it's hard for DVD disc to keep an untouched smooth body. If your Redbox DVD disc is slightly scratched, you can use a banana, peanut butter, toothpaste or vaseline to pair scratched DVD disc.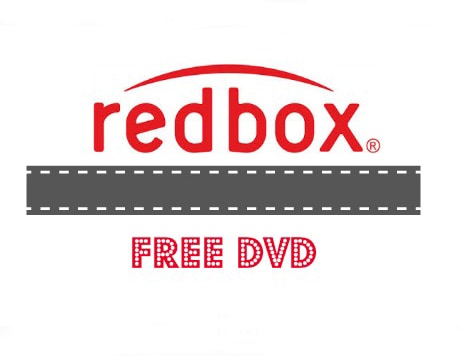 3. Play RedBox Rental DVD Disc or Blu-ray Disc
There stands a chance that you play Redbox rental Blu-ray disc with standard DVD player. Blu-ray discs can only play in Blu-ray compatible players. Have a check on the Redbox rental discs before putting it to DVD driver or playing it with DVD player.
4. Unlock Protection from RedBox DVD
Some Redbox users wonder why they can successfully play Netflix DVD disc on Mac/PC with DVD drive but fail to play RedBox DVD rental disc with the same DVD drive. They narrow down the reason to the Redbox rental DVD itself. Yes, they get the point. Unlike Netflix, RedBox puts the censor blocks (or DRM encryption tech) to the rental DVD discs to prevent DVD renters from making duplicate copies on Mac/Windows using software.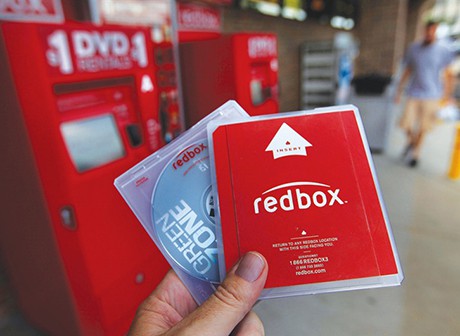 To solve this Redbox rental DVD encryption issues, you can choose to play RedBox DVD rentals on TV or use a DVD decrypter to remove the DVD protection. If the latter is your choice, please use MacX DVD Ripper Free to free remove latest Sony ARccOS, UOPs, Region Code 1-6, RCE, CSS, etc. from RedBox rental DVD discs and free copy DVD to MP4, MOV, H264, MP3, iTunes, Apple TV, etc. for playback on PC or mobiles. No troubles from Redbox discs, nor DVD drive.
Follow the easy steps to get started:
First, free download this DVD decrypter on computer:
Download macOS version (32/64-bit macOS High Sierra and earlier are supported);
Download Windows version (32/64-bit Windows 10/8/7 and earlier are supported).
Step 1: Import RedBox DVD. Insert the DVD rental into the DVD drive or external drive. Then run this DVD ripper and load it to this program.
Step 2: Select Output Format. Choose MP4 or MOV as output format, which make a good balance between video compatibility and video quality. You can also choose iTunes if you wanna transfer movies to iPhone iPad for mobile playback.
Step 3: Start to Decrypt DVD. Tap "RUN" button and this DVD decrypter will begin to automatically remove DVD encryption tech from the DVD rented from Redbox and free rip Redbox DVD to MOV, DVD to H264, DVD to MP4, M4V, MPEG-4, etc. at full speed.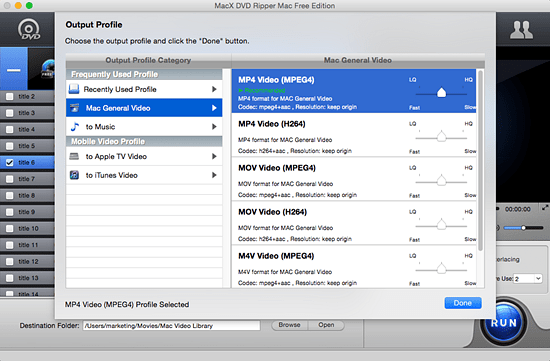 5. Change RedBox DVD Region Code
 As is known to all, the DVD drive on your computer purely recognizes the region code of the 1st DVD you insert into it and after that you have another 4 times left to change DVD region code. That's to say, if you insert a Region Code 1 Redbox DVD rental to your computer at the first time, you need to change DVD region code next time when you wanna play RedBox DVD rental on Region 2 or other regions. So if the problem of "RedBox DVD won't play" is caused by DVD region code, you're suggested to change DVD region code before playing DVD on computer.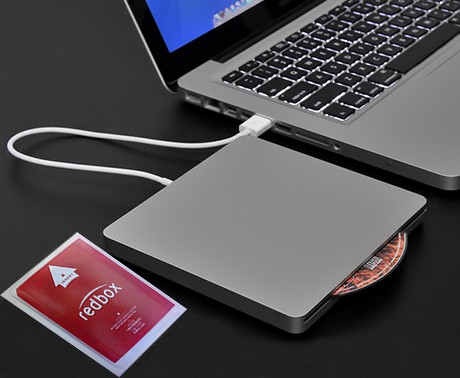 6. Download Media Player Codec Pack
Another reason why Redbox DVD not playing is also figured by a certain group of Redbox users. They indicate that the lack of certain codecs on PC might be the ringleader. And the corresponding solution is to download and install the media player codec pack. Just Google it and find the download source on CNET for downloads. Afterwards, you can try to play top rental movies on Windows/Mac to have a test.
7. Download DVD Reader Software
What is the DVD player software you use on your computer? QuickTime or VLC media player? Do you ever attribute the reason partially to the DVD player software? If it's your DVD player software to be blame, you can download another DVD Reader software to have a try.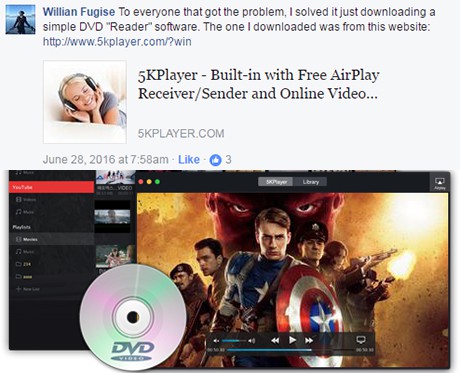 One of RedBox users named Willian Fugise recommends a useful DVD player named 5KPlayer, with which you can easily fix RedBox DVD not working problem and play it on Mac/Windows without any error. It also allows you to successfully play Netflix DVD, workout DVD, AV DVD, 99-title DVDs, MP4 video, MKV files, etc.
Still have any problem on RedBox rental DVD not playing error, just
email us >>
ABOUT THE AUTHOR