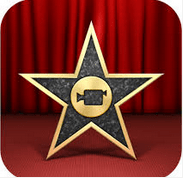 If you've ever dabbled in some video editing, certainly iMovie, a professional video editing software from Apple, is no stranger to you. iMovie is an amazing program which is available for Mac platform. This fairly powerful, yet easy-to-handle video editing software allows users to create their own decent videos. Even for those who have no video editing experience at all, they can get start video editing quickly. However, there are always two sides to everything, sometimes iMovie users will also meet with some iMovie annoyances which can drive them to look for a reliable iMovie alternative:
Common iMovie Issues When Editing Videos
1. iMovie crashes often and you may get "Application Unexpectedly Quit" messages.
2. If you try to import a video recorded in a special shooting mode 16:9 (wide-screen) by camcorders, the wide-screen video will get letterboxed, namely black bands above or below the video.
3. More often than not, you may experience connectivity problems when you attempt to connect a video camera to iMovie. Sometimes, iMovie will stop in the middle of importing or exporting, or you may be remained with a message stating that it can't communicate with the camera.
4. iMovie works fine after launch. Yet when it comes to drag and drop music, your iMovie 11 automatically quits and ask you if you want to restart. Later, it even goes worse and iMovie keeps crashing. You just can't smoothly add any music file for editing.
5. iMovie is compatible with only a few formats such as H.264, MPEG-2, MPEG-4, DV and AIC, and it's incompatible with many popular formats like WMV, MTS, AVI, MKV etc.
Click to see:
How to import AVI to iMovie
How to import MTS/M2TS to iMovie
How to import WMV to iMovie
5. Other issues like jagged title background, too-fast block title scrolling, color change due to video effects, slow speed or unsatisfactory output quality etc can also be nerve-wracking.
A Reliable iMovie Alternative is Necessary
With the above iMovie issues, users may find that in some cases, they will want to turn to an alternative to iMovie. A quick search for "iMovie alternative" on Google will bring you tons of options, among which you may pick up one and end up in searching again. As a matter of fact, it's easy to classify these programs into two categories: stripped-down in features or hopelessly complex. Which video editor like iMovie can provide reliable performance while stay users friendly? Here we list top five video editors that performs equally with iMovie to satisfy all your video editing needs.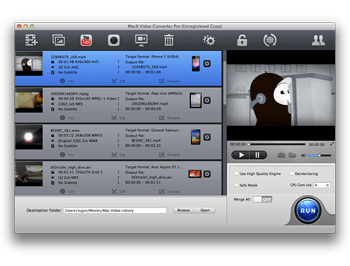 iMovie Alternative 1: MacX Video Converter Pro (for Mac and Windows)
MacX Video Converter Pro is a specially designed video editor, video converter, YouTube downloader, screen recorder and slideshow maker, available for both Mac and window platform. With this multifunctional video editor, you are allowed to accomplish a series of simple and professional tasks to your videos, like make video clips by trimming, get rid of black bars by cropping, split and merging videos into new one, add watermark and subtitles etc. Better yet, not only does this video converter software for Mac support Blu-ray and MKV inner subtitle tracks, it also allows you to add downloaded subtitles in AAS/SRT format to your video sources. Its extensive editing tools, compelling editing speed, usability and playback performance is enough to consider it as a good iMovie alternative for Mac to create video projects and films.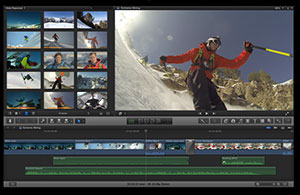 iMovie Alternative 2: Final Cut Pro (for Mac only)
Final Cut Pro is next in our best iMovie alternatives. Also from Apple, it is an ideal iMovie alternative for mac, as it possesses almost the same but more professional features than iMovie. It comes at $300 but you will soon find it's the most advanced video editor like iMovie which is worth your try in the list. Compared with iMovie, Final Cut Pro provides a slew of new features and supports any formats supported by QuickTime, including DV, HDV, P2 MXF (DVCProHD), XDCAM (via plug-in), and 2K film formats.
Click for iMovie VS Final Cut Pro
Click for Best Video Format for Final Cut Pro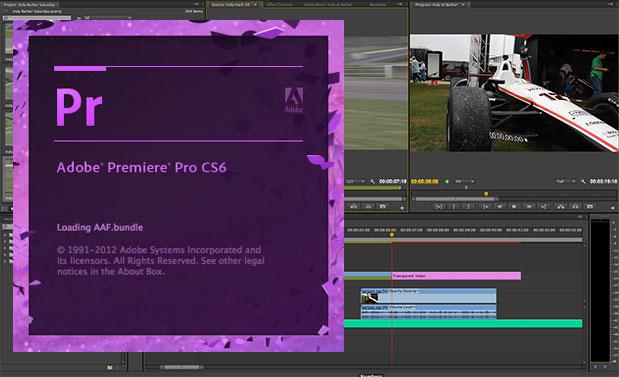 iMovie Alternative 3: Adobe Premiere Pro (for Mac and Windows)
Adobe Premiere is a video editing software package being able to cater to demands of both amateur enthusiasts and professionals. As a video editor like iMovie, it is capable of producing standard-definition and high-definition videos. Available in Windows and Max OS X-based computers, it helps streamline production and boost productivity with its efficient cross-platform editing workflow. In general, Adobe Premiere Pro has a niche in the fight for the best video editing software with its fast speed and robust performance.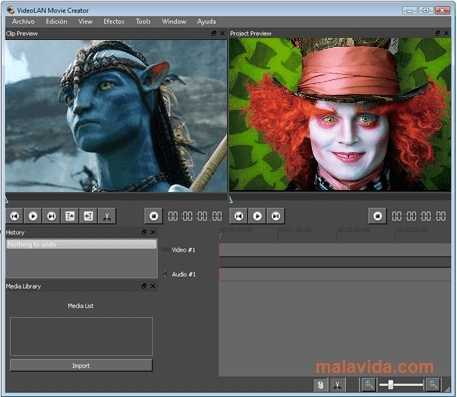 iMovie Alternative 4: VideoLAN Movie Creator (for Mac, Windows and Linux)
VideoLAN Movie Creator, another open-source iMovie alternative for Mac, is a non-linear video editing software based on the world's popular media player VLC and running on multi platforms including Windows, Linux and Mac OS X. Relied on a wizard-based principle, it offers extensive video editing options for users to create semi-professional quality video clips, even for the beginners who are not accustomed with any advanced video editors. In addition, web-sharing function was also an addition to adapt with the current popularity of YouTube sharing.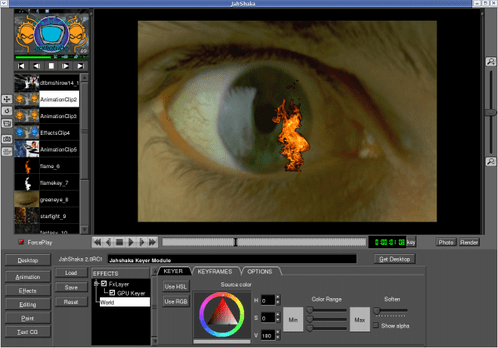 iMovie Alternative 5: Jahshaka (for Mac, Windows and Linux)
Although not an alternative to iMovie for Mac as popular as the above video editing software, it's also on the top of the list if you are looking for a free video editor with professional-level video and audio editing capabilities to deliver good fight against iMovie. Formerly known as CineFx, it is a cross-platform (Mac, Windows and Linux), open source and free video editing software, which allows users to perform any task, based on their own computer skills. With various technical settings, this video editor may not be newbie friendly.
Head-to-Head Comparison of the Three Best Music downloader for Yosemite
| | | | |
| --- | --- | --- | --- |
| Video Editor | Platform | Supported Formats | Price |
| iMovie | Mac | MPEG-4 (.mp4), QuickTime movie (.mov), MPEG-2, AVCHD, DV&HDV | Free |
| MacX Video Converter Pro | Mac and Windows | Any HD and SD video like AVCHD, MKV, MTS, AVI, MPEG, WMV, MP4, FLV, F4V etc. | $34.95 now |
| Final Cut Pro | Mac | 3GP, AVCHD, AVI, DV, MP4, MPEG, MOV MTS. | $300 |
| Adobe Premiere Pro | Mac and Windows | 3GP, ASF, AVI, DV, F4V, GIF, M2TS, M4V, MOV, MP4, MPG, MTS, VOB, WMV. | $19.99 per month |
| VideoLAN Movie Creator | Mac, Windows and Linux | 3GP, ASF, AVI, DV, FLV, MKV, MOV, MP4, MPG, VOB, WMV. | Free |
| Jahshaka | Mac, Windows and Linux | WMV, AVI, FLV, MPG, MOV. | Free |
Summary: Which video editing software among the above iMovie alternatives will you choose next time when your making videos or project? Although different strokes for different folks and users will choose different tools based on their own needs, here our suggestion is, never compromise with quality for price, when you try to make your best videos and movies. With the comprehensive comparison above, we can see that MacX Video Converter Pro will be the most cost-effective alternative to iMovie, for both Mac and Windows.
For your reference: iMovie Alternative for iPad and Android
As it is a fact today that many tasks can be easily done on mobile devices like iPhone, iPad, Android etc, things will be much easier and convenient if video editing on those devices is available. For those who are bothered by iMovie issues and seek for an iMovie alternative for iPad and other iOS devices, and for those who come along with Android devices and thus have no access to iMovie and search for iMovie alternative for Android, the following tools may help.
iMovie Alternative for iPad: Reel Director($1.99), Videon($4.99), Loopste($2.99)r, Vizzywig($29.99), Cinefy(free).
iMovie Alternative for Android: Vyclone(free), Lapse It($1.99), Magisto – Magical Video Editor(free), HighlightCam (both iOS and Android)(free), Animoto Video Maker(free).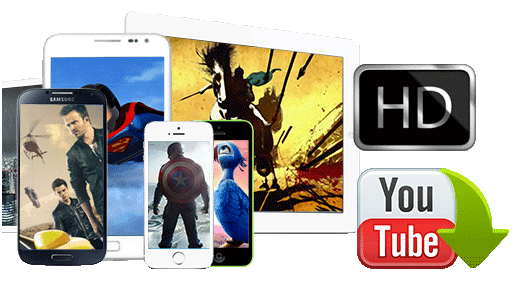 MacX Video Converter Pro
All-around video editor can help you to clip video to get your favorite segment, crop frame size to remove the black bars, merge separate videos into a new one, even add watermark to personalize your videos. It is an all-in-one video converter, YouTube downloader, video editor, screen recorder and slideshow maker.