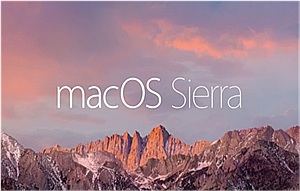 The major update to Apple's Mac OS X, is no more OS X 10.12, instead, it's named macOS Sierra. The brand-new desktop operating system comes with Auto Unlock, Optimized Storage, Siri, Universal Clipboard and many more. But as is the case with each Mac operating system update, some users will painfully encounter a slew of problems/issues, like download error, Mac compatibility issue, macOS Sierra upgrade failed, install stuck, slow Mac performance etc. This list of macOS Sierra problems and solutions will show you how to fix the most common problems with MacBook, iMac and other Apple computers after uploading to the new OS.
1. iTunes 12.5 not responding Problem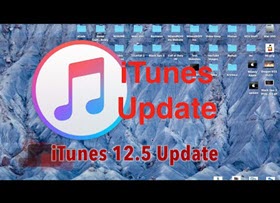 Also some users get stuck at the second step: macOS Sierra issues with first boot up. If your MacBook Pro or MacBook Air gets a white screen with an Apple logo after OS update, here is how to fix the update problems with white screen on reboot:
1. Restart your Mac.
2. Start iTunes in Safe Mode to troubleshoot this error.
3. Update iTunes to the latest version 12.5.
4. Turn off Wifi -> go to iTunes menu -> Store -> Sign Out -> turn on Wifi and open iTunes again.
5. Reinstall iTunes again.
To be frank, iTunes is blamed for complicated sync operation, and constantly data loss after sync. If you are fed up with this iTunes issues with macOS Sierra, here is the best iTunes alternative Mac for you.
2. macOS Sierra install frozen/stuck
Some users will suffer a setback at the first step as they have problems with macOS Sierra installation/download. The installation freezes at 30 minutes on MacBook, it gets stuck on install at 90%, stuck on grey screen... if you have any problems updating from El Capitan on MacBook Air/Pro, iMac, try the fixes below:
1. Get rid of any antivirus software installed on your Mac.
2. Make sure you have created a Time Machine backup on hard drive.
3. Press the power button and hold down the Shift key.
4. Try updating software in Safe mode.
5. Switch from wireless connection to hardwired connection.
If you also encounter similar iOS 10 update issues, follow to solve iOS 10 problems here.
3. macOS Sierra won't start up after update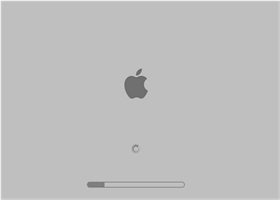 After successfully installing macOS Sierra without problems, some users get stuck at the reboot: macOS Sierra issues with first boot up. Some MacBook/iMac get a white screen with an Apple logo, while some other boots get stuck on black screen. It you stuck on black screen or Apple logo, here is how to fix macOS Sierra update problems with white screen on reboot:
1. Restart the Mac and hold down Command, Option, P and R to reset the NVRAM.
2. Reset the System Management Controller: shut down Mac > unplug all cables from Mac > wait for several minutes and plug the cables > start up the Mac
3. Try to boot Mac in Safe Mode and make sure you Mac has at least 9 GB of free space.
4. To avoid any problems updating from El Capitan to macOS Sierra, remove all third-party Kexts and extensions.
4. Mac apps can't be opened or damaged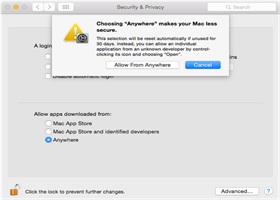 Many users complained that they are getting app is "damaged and can't be opened" error when they try to run an app, some of them have trouble with photo app, some with mail apps, some others with third-party apps. If you are told the app "is damaged and can't be opened", try the solutions to macOS Sierra issues below:
1. Empty caches.
2. Reset PRAM at startup.
3.Remove plugins, for example for Mail apps, remove Mail plugins installed in /Library/Mail/Bundles and ~/Library/Mail/Bundles.
4. Hold down "option + command" when you laugh the app.
5. Try the "Allow applications downloaded from: Anywhere" setting in the "Security & Privacy" System Preferences.
5. Slow macOS Sierra performance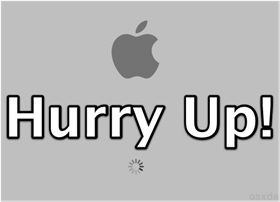 "My Mac runs very slow after updating to macOS Sierra, it's supposed to make my Mac run faster..." It's really annoying to have slow performance problems updating from El Capitan to macOS Sierra, but not a few users are crying about the new macOS running slow issues "Word, Safari, Preview, and iTunes wouldn't open- they froze and I had to force quit". Also macOS 10.13 update will give you the same challenge. If you unfortunately have the macOS Sierra or macOS 10.13 problems, here are some solutions to speed up Mac macOS Sierra: 
1. If everything on Mac is slow, first try to restart Mac to see if it helps.
2. Reduce RAM usage or upgrade RAM to make the computer run faster.
3. Try to delete log file manually in the following folder (Command + Shift + G): ~/Library/Containers/com.apple.mail/Data/Library/Logs/Mail/.
4. Repair disk permissions with Disk Utility.
5. Run SMC and PRAM resets on Mac.
6. Slow Wi- Fi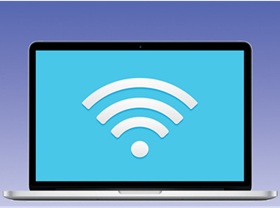 Users who have upgraded to the new operating system frustratedly find that the Wi- Fi on Mac gets extremely slow. "After installing macOS 10.12, my Wi-Fi is so so so so so slow." If your Wifi connection is poor or dropping frequrently, you're not alone. Check the slow Wifi problems and solutions for MacBook Air/Pro, iMac below:
1. Delete the current Wi-Fi preferences: Create a new folder > Turn off Wi-Fi > hit Command+Shift+G to get Go to Folder command, and choose the following path:
* com.apple.airport.preferences.plist
* com.apple.network.identification.plist
* com.apple.wifi.message-tracer.plist
* NetworkInterfaces.plist
* preferences.plist > Move them to the new-created folder and reboot Mac.
2. Power off/on your router and check if it needs any firmware updates.
3. Reboot your Mac in Safe mode and reboot it again.
4. Deselect Proxies: System Preference > Network > Advanced > Proxies Tab; under "Select Protocol", uncheck any box if checkmarked; click "OK" then "Apply".
5. Turn off Bluetooth.
7. Fix to Problems with macOS Sierra Playing Certain Video Formats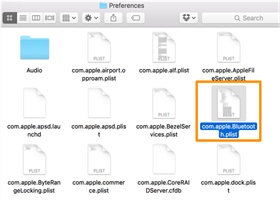 After successfully update to macOS Sierra, users will still have issues with Fuji playback videos in certain formats in QuickTime like mkv, flv, mts, wmv, avi etc. To fix the problems with video playback, you can follow the suggestions below.
Turn to a video converter like MacX Video Converter Pro, which is so far the fastest video converter for Mac. It solves videos not playing on macOS Sierra issues on MacBook Air/Pro, iMac etc by converting among almost all the 4K/HD/SD video formats without losing quality.
8. Bluetooth Not Available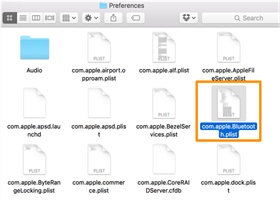 When you try to transfer file via Bluetooth on MacBook Air, MacBook Pro or iMac, only to get a message stating "Bluetooth not available". This is also one of the most-common problems with macOS Sierra update. When you run into Bluetooth not working problem, let's fix it:
1. Delete Bluetooth Preferences: In OS X Finder, press Command+Shift+G > find type /Library/Preferences/ > find com.apple.Bluetooth.plist > delete the file and shut down Mac.
2. Reset SMC & Power Functions.
3. Power off the system, disconnect all peripherals, and power on after 2-5 minutes.
9. Fast battery drain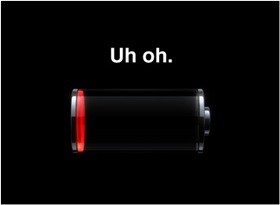 Some users are having bad battery life problems updating from El Capitan to macOS Sierra. "100% charged battery drains fast on Sierra for 2 - 3 hours only. Before the mac OS Sierra upgrade, it could stay for 8-9 hours," as an Mac user complains. If you have installed macOS Sierra and noticed that the battery life drains very fast on MacBook Air/Pro, iMac etc, this may be because that the Spotlight uses more power. Here are several solutions to the problems with bad battery life:
1. Turn Off Spotlight Indexing as it keeps using significant battery.
2. Switch browser to Safari from other third-party browsers.
3. Adjust the Energy Saver settings.
4. Check your Wi-Fi settings and disable Bluetooth.
5. Reducing screen brightness.
6. Reset the System Management Controller.
Some users also report iPhone fast battery drain, here's how to save iPhone battery.
10. Mail problem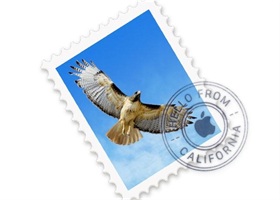 Following the upgrade, some users experience mail not working problems on macOS Sierra, including mail won't open, mail can't verify account name and password, can receive but can't send email or mail crashes problems. To fix macOS Sierra update problems with mail, try:
1. Deleting the email account in preferences, and creat a new account to see if that fixes the issue.
2. Go to Preference and select Accounts > select Account Information > find SMTP Server > select option "edit STMP server list" > reset all the settings in the list.
3. Uncheck mail extensions at Mail Menu > Preferences > select Extensions.
11. External hard drive/SD card not showing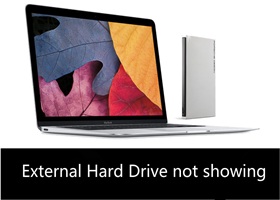 "I did the macOS Sierra upgrade and since then - my two external disks won't show up! They don't show up in Finder, Disk Utility or on the command line." Many other users are suffering from problems updating to macOS Sierra with their external hard drive or SC card, like disk not ejected properly, external hard drive not mounting... solutions to the macOS 10.12 problems are as follows:
1. Restart Mac (remove SD card and unplug hard drive before you restart) to see if it fix this common macOS Sierra problem.
2. Try to mount the Hard Drive in OS X Finder.
3.. Try third party drovers, TEXERA NTFS and PARADON NTFS to connect the external disks to Mac system.
4. Try to reset the SMC and the PRAM on your Mac.
12. Freezing/crashing using Safari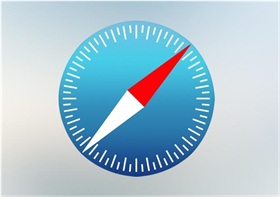 "My MacBook Pro has been randomly freezing and sometimes crashing during normal operation and while using Safari, annoying." It's one of the most common issues with macOS Sierra, the updated Mac keeps freezing and crashing. To solve macOS Sierra update frozen problem, try solutions below:
1. Clearing the Safari history and cache: find Library./Caches/com.apple.Safari/Caches.db and move it to the trash.
2. Temporarily switch Safari to third-party browser such as Chrome, Firefox etc.
As a new operating system for Mac, it's a common occurrence to have some problems with macOS Sierra and Apple will strive to solve any known problems with new release. And we will try to gather helpful fixes before the official fix is released. This list of 10.12 problems and solutions, as well as the latest Big Sur update problems and fixes will be continuously updated to cover any latest issues. We also gathere all the iOS update issues tips for Apple users.

Author: Abby Poole | Updated on Dec 26, 2019