Popcorn Time is the new Netflix to allow users to choose from a wide variety of movies and stream them online without breaking much of a sweat. That being said, it is not the perfect app to function without any problems. Recently, Popcorn Time developer team released Corona version 0.4, which triggers a bunch of problems including no subtitle on movie, favorite disappear, loading error, not downloading movies, black screen, etc. Unfortunately, there are few answers really helpful for you to handle these problems. In such case, I search on the Internet and knock myself out to collect all the useful information to offer some tips & tricks on these Popcorn Time not working issues with a desire to help you out of the woods.
See also: Popcorn Time Mac, Popcorn Time iOS, Popcorn time alternative, MovieBox Not Working solved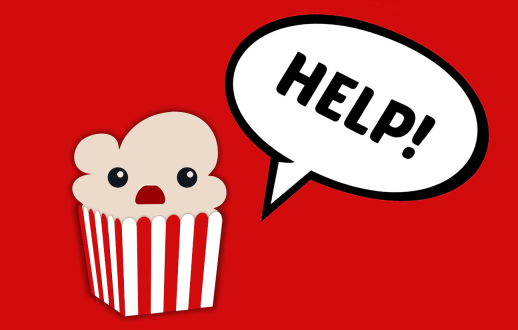 How to Play Movies and TV Shows Smoothly
You need 5KPlayer, which lets you free play and watch Popcorn Time movie in 720p, 1080p HD, 4K, 8K, 360 degree VR with MP4 MOV MKV AVI FLV WMV, AVCHD, MTS, etc. on MacBook Pro/Air/iMac Retina/Windows PC.
Popcorn Time Won't Work Problems and Fixes
1. Popcorn Time Loading Error (Stuck on Loading Database)
Hey guys, so I just uninstalled Time4Popcorn (which was working fine), and downloaded PopcornTime Beta 3.2 this morning and have had no luck trying to get this to work. After download, I launch and agree to their TOS and come to a black screen with the error: "Error loading data, try again later..." Any help would be much appreciated!
The above case is the typical loading problem. If you also have no luck to encounter the same situation, try on the following solutions provided.
Solutions:
Clear databases from its cache folder, which might solve this issue at once. Since this happened partially because you may have a corrupt database file.
Fix changed TV show API endpoint.
Uninstall and reinstall the app and then restart your computer.
Run it as administrator.
Click to see how to tackle YouTube video loading problem
2. Popcorn Time Not Downloading Movies
Okay, so I was going to watch movies on Popcorn time but apparentely I can't. Weird, the app just not downloading movies. When I go into the screen to download it, it just spins the loading thing for like 2 minutes and then goes back to the selection screen. I'm not sure why it's doing this and it'd be great if I could get some help. Thanks.
Solutions:
Check out the movies you wanna download are available now or not. Go to BitTorrent websites like Kick Ass and The Pirate Bay to verify if the movie torrent resources exist or not. If no, then you can't do nothing but wait quietly.
2. Examine your network connection. In the event your network is in snail speed, it's reasonable to see 10- to 15-minute delay in video streaming and downloading.
3. See if there is lack of codec support, which will directly result in the failure of movies downloading.
4. Try A Popcorn Time alternative to free full movies download from other sites with a robust video downloader.
Download and Watch Movies without Popcorn Time Errors
Top Popcorn Time alternative - MacX Video Converter Pro capable of free downloading movies (HD 720P/1080P/4K UHD) from Dailymotion, Facebook, Vimeo, Crunchyroll, youku, etc. 1000+ movie video sites to iPhone, iPad Pro, Android, etc. with world's NO.1 fast speed (Intel QSV supported).
The downloads above are for Windows and Mac only. If you are a mobile user, please click here.
3. Black Screen with Sound Only
I downloaded Popcorn Time today, and it worked perfectly the first time. Then later on when I tried to watch something, all I can see is a black screen while the sound plays in the background. I tried playing it through VLC media player and it worked just fine. I have tried un-installing it like other posts have suggested but nothing seems to work.
Solutions:
Check if the movie resource is complete and intact. If it's incomplete or broken, then the playback only with sound can be accepted.
Introduce VLC to fix black screen issue.
Change the cache directory in settings to a new folder.
Assign PT to "Power Saving" in the AMD Catalyst program.
ATI graphics cards: try forcing power saving/onboard graphics in your graphics properties.
Press "Reset to Default settings" in advanced settings.
Read and know the solution to YouTube black screen sound only issue
4. Movie Buffering, Stuck on the "Blue Spinning Circle"
Hi there, I have been using PcT for several months now. But since a few weeks, when I try to watch a movie or TV series, the download starts very fast (I always try to select files with a lot of seeds), but then it stucks in the "blue spinning circle" screen forever. I tried deleting the PopCorn Time folder inside ".config" and the folder where PopCorn Time itself is too, but is alwas the same. I tried deactivating the subtitles too (I found someone with a kind of similar problem in another forum and he solved with tat), but isn't working either.
Solutions:
Shift to an external media player like VLC or something else.
Check if your bandwidth is sound or not.
Try a free service of VPN to see if it works fine.
A shot in the dark-change the DNS of your system (open DNS recommended).
Have a close relation with your ISP VTR. Change your Bittorrent client.
To save time and energy, use other apps to download and watch movies as you desire.
Once-for-All Solution to Tackle All the Popcorn Time Not Working Problems
The aforementioned solutions to Popcorn Time stops working problems are generally based on the feedbacks of users who have successfully fixed them after continuous experiments. Thus in case you are also drawn into these problems, you can resort to these solutions to relieve yourself from these predicaments.
For those who desire to seek for a one-for-all solution to tackle all the Popcorn Time issues, try the best Popcorn Time alternative - MacX Video Converter Pro, which can seamlessly download any movie (SD or HD) from FB, Dailymotion, Crunchyroll, Pandora TV, etc. 1000+ sites and also convert movies to your iPhone, iPad mini, Galaxy, Huawei, Sony, etc. (350+ profiles) for watching at every corner of your house, no network issue concerned.
On top of the above issues, the Popcorn Time alternative can cope with for you easy as winking, what marvels you is that it can get you away from copyright issues and ensure you to get the movie with 1:1 lossless quality thanks to its inherent High Quality Engine and de-interlacing tech.
The downloads above are for Windows and Mac only. If you are a mobile user, please click here.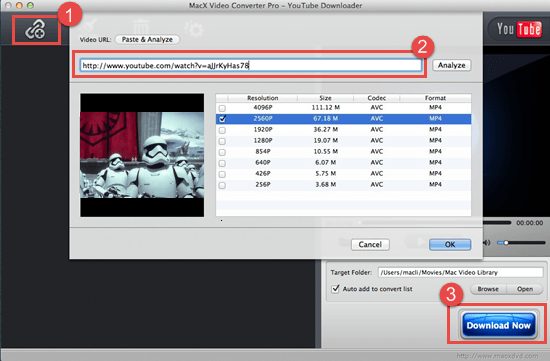 Note: Popcorn Time warns that it may not be legal in your country when you first download it. And downloading certain movies from torrent sites might involve yourself into some copyright infringement plight. Moreover, the movie quality downloaded therefrom is compromised because it is a reproduction.
Popcorn Time still Not Working? Another altenative to Popcorn Time-PlayBox for iOS iPhone iPad you may also care a hang.
Notice: MacXDVD Software doesn't advocate any reproduce, distribute, transmit, broadcast or sell any content for any other purposes without prior written permission of YouTube or the respective licensors of the content. Please refer to YouTube terms of service before doing so.