"YouTube unveils VR 360 video", "YouTube supports VR video live streaming", "YouTube unblocks VR live streaming with 3D audio - spatial audio", VR YouTube is blowing our mind, with a deluge of VR content added daily. Now, let's take a closer look at YouTube VR, for example, what is YouTube Virtual Reality video, how does it work, how to watch YouTube 3D VR 360 video, simple way to download VR video from YouTube, how to upload VR 360 degree videos to YouTube, Why is YouTube VR video not working/playing. Everything about Virtual Reality YouTube is shared here.
Part 1. What is YouTube VR?
VR, Virtual Reality, is a new kind of video YouTube delivers, making viewers feel like they are in the scene, and have the ability to explore every direction, up, down, front and back. Without a VR handset, the video has no difference with 360° video. There's a VR video channel on YouTube. It's not just a "click and play" thing to play YouTube VR videos online. You need to prepare something for it, and you'd better download YouTube VR video in case of buffering.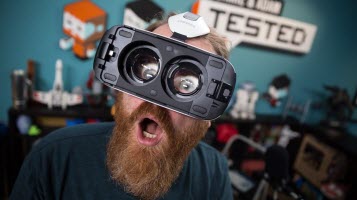 Part 2. How to Play and Watch YouTube VR 360 Videos
Things you need: Google Cardboard or other Gear VR, VR YouTube videos.
Step 1. Assemble Google Cardboard(starting at $5), head to YouTube VR video channel and select a VR video on YouTube you wanna watch, open it.
Step 2. Click cardboard icon on the top right, and the YouTube Virtual Reality 360 video will split into two screens.
Step 3. Drop your late-model iPhone or Android device into Google Cardboard or other VR viewer to watch and play YouTube videos in VR 3D with spatial audio effects. It may take a long time for YouTube VR video to buff because of very large file size, so you'd better download VR video from YouTube first.
Tips: If you are using VR YouTube download app for Android, make sure that you have the latest version on which you'll see a cardboard icon while playing YouTube VR video. VR YouTube videos currently support to play in Firefox, Chrome, Internet Explorer and Opera browsers, Yes, Safari is out of the list.
YouTube VR videos have extremely large file size and most of them are in UHD resolution, which means that it has high bandwidth requirement for online 3D VR YouTube video streaming. Generally speaking, You need six times the bandwidth of a normal YouTube video to play and watch YouTube VR 360 videos smoothly, that's to say, at least 250Mbps or even higher. You are recommended to shut down other running programs while watching YouTube VR videos. or download YouTube VR 360 video for offline smooth playback.
Part 3. Free Download VR 360 Videos from YouTube
If your internet connection speed sucks and you need a long time to wait for VR YouTube videos buffering, here comes a solution: download Virtual Reality 360 video from YouTube first. MacX Video Converter Pro, the world's first VR YouTube video downloader, lets you download 8K 6K 4K UHD VR videos in 360-degree 3D SBS from YouTube with untouched video and spatial audio quality to VR headsets, YouTube VR video player, Android Samsung devices.
[Tutorial] How to Download Virtual Reality 360 Video on YouTube to Android Gear VR
Step 1: Download the YouTube VR video downloader for Mac computers(including macOS Sierra based MacBook Pro/Air/iMac), or download Windows version(Win 10 also supported), run it. Tap "YouTube" icon to enter Virtual Reality 360 video YouTube download interface.
Step 2: Click Add Link icon, copy and paste VR YouTube clip to the popping-up box frame, hit "analyze" to load the YouTube VR video. Choose VR video res, file size, format to download after the video is fully loaded.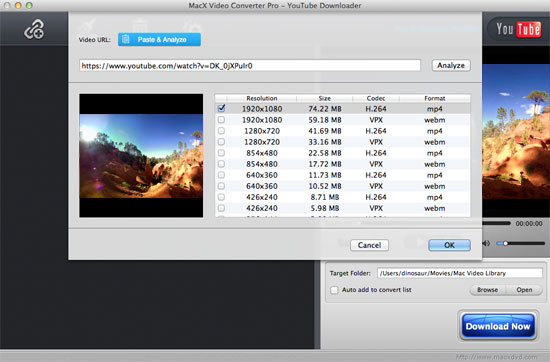 Step 3: Click "Download Now" button to start to downloading YouTube VR 360 video in 3D, 4K/6K or 8K.
Note: Check "Auto add to convert list", and you'll be directed to YouTube UHD 4K VR video conversion page where you can download YouTube 360 videos to any other format you want Gear VR friendly format, and compress YouTube VR videos large file size to much smaller ones with fast speed by changing VR YouTube video formats, res, frame rate, bit rate, etc.
Part 4. Best YouTube VR Videos Demon to Download and Watch
It's one of the hottest VR video on YouTube worth downloading and a can't-miss for man who has Gear VR and is looking for some porn VR videos to watch but doesn't want to turn to unsafe VR video sites like Pornhub. Considering it's a sexy video, you need to sign in to confirm your age before you watch or download the YouTube sexy VR videos.
A short horror VR film on YouTube. Very scary! To get fully immersive and interactive audio experience, prepare yourself headphones. With YouTube VR video downloader, you are free to download any best horror VR movies videos clips from YouTube to VR handset.
A very cool VR YouTube video in 3D SBS, 1080P for Google Cardboard. Follow the previous VR YouTube video play guide to watch the Roller Coaster VR video. We'll update the list of best YouTube VR video for downloading and playing and dig out the best of the best VR video on YouTube.
Part 5. How to Upload VR 3D Videos to YouTube [Best Settings]
Before VR Video Uploading to YouTube: YouTube supported video audio formats are limited, meaning that the VR video you are going to upload should be in a format compatible with YouTube. Plus you'll have to meet several other VR YouTube video uploading requirements listed below, covering VR 360 YouTube video resolution, aspect ratio, file size, video length, frame rate etc. If you want to upload VR video to YouTube with spatial audio, the VR video file should meet the following requirements: MP4/MOV file encoded in AAC with 4.0 layout, FAO audio channel layouts, one audio track. And then follow the YouTube 360 video upload tutorial.
Recommended VR 360 Video YouTube Upload Specs
Frame rate: 24, 25, 30, 48, 50, or 60 frames per second;
Aspect ratio & Res: 16:9 aspect ratio video in 3840x2160p(4K);
Container/Video codec: MP4/H.264;
File size: less than 1GB.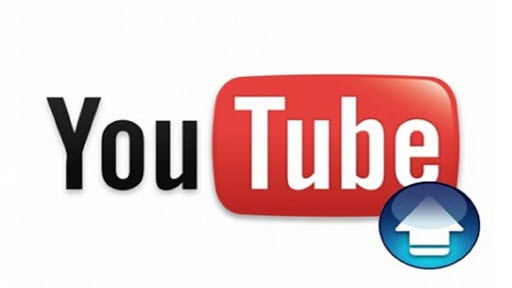 Note: YouTube video editor does not support VR videos now, so an all-around YouTube VR video editor & downloader is needed to adjust aspect ratio, res, convert VR video format to YouTube accepted formats MP4, MOV, AVI etc. tweak frame rate, bit rate, split full-length video to separate parts, edit and download YouTube VR videos clips at one stroke, and compress VR large video file size with 4K quality reserved.
Part 6. How to Solve VR YouTube Videos Not Working/Playing Problems
Q: YouTube VR 360 video not working? Don't know why. When I try to look at a 360° on YT from my laptop…It just doesn't work. I can only see the "flatten" video, not a VR 360° video(like I do on my smartphone). And I can't figure out why. I've tried different browsers(Chrome 64bit, firefox, IE). Tried to clean cache/cookies. Nothing. I just can't understand what's wrong with my computer.
If the YouTube 360-degree VR video not working/playing/loading, follow the common YouTube videos not playing solutions. Sometimes YouTube VR videos are not loading because of its large file size that requires good internet connection speed, download the VR video from YouTube and play offline then.
Yes, cleaning cache/cookies, updating flashplayer, disabled plugins is also helpful. If the VR video on YouTube still doesn't work, check out your player and web browser. YouTube 360-degree 3D VR video with spatial audio will play using HTML5 player in YouTube VR supported browsers, Firefox, Chrome, IE and Opera. For YouTube VR Android app users, please update your app the latest version before you play any YouTube VR video on Android.
Enable the hardware acceleration if you disabled it before.
ABOUT THE AUTHOR