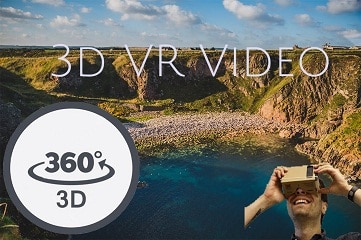 Good news, HumanEyes Technologies launched the first 3D VR video consumer camera named Vuze virtual reality camera that has eight cameras. According to the report, each camera has a field of view covering 120 degrees horizontally and 180 degrees vertically and is able to record high-quality 360-degree, 3D, 4K movies at 30 frames per second. That is to say, there are more and more 3D virtual reality videos created by this low-cast ($800) 360-degree camera.
If you want to watch these amazing 3D VR content, you should learn more information about 3D virtual reality video including what is 3D VR, how to offline enjoy such video and best 3D virtual reality headset/glass.
Part 1: What is 3D VR? Is 3D VR Video Equal to Virtual Reality Video?
What Is 3D: 3D videos are immersive but the tool required to watch these files is pricey and cumbersome. Typically, 3D movies resurge driven by IMAX 3D experience, allowing viewers see a 3D image on a 2D screen.
What is VR: Also known as immersive multimedia or computer-simulated reality, VR is a three-dimensional (3D), computer-generated environment in which a person can interact with an artificial world.
VR vs 3D: In real life, many users habitually called virtual reality video as 3D VR video. In fact, it is not accurate. Because the simplest form of virtual reality is 3D that is familiar to all of us, but the further usage of virtual reality involves full wrap-around display screens that create immersive and virtual experiences for people. VR 3D videos give you a complete sense of really seeing objects in the video like in reality. You can experience the 3D images with a VR headsets. But you have to bear in mind that the hot 360 videos are not equal to virtual reality, with the latter being more immersive than the former.
Part 2: Where & How to Download 3D VR Video?
After YouTube announced to support 3D virtual reality video on November 6, 2015, YouTube becomes an ideal place to save 3D VR video free. Truly, there are millions of videos poping out when tapping "video in 3D VR" into YouTube search bar. You can surely watch the fantastic 3D VR videos on your Mac/PC/mobiles if the Internet is connected well. Otherwise, you should depend on a functional video downloader, namely MacX Video Converter Pro.
The program can easily solve all kinds of 3D virtual reality videos. To be specific, this 3D 360 virtual reality video downloader is capable of effortlessly getting 3D virtual reality clips download free in HD 720P/1080P, 4K UHD, MP4, MOV, MKV, FLV, etc. from 1000+ online video sharing sites covering YouTube, Vimeo, Vevo, Facebook, Dailymotion and more.
[Tutorial] Simple Steps to Download VR 3D Video in HD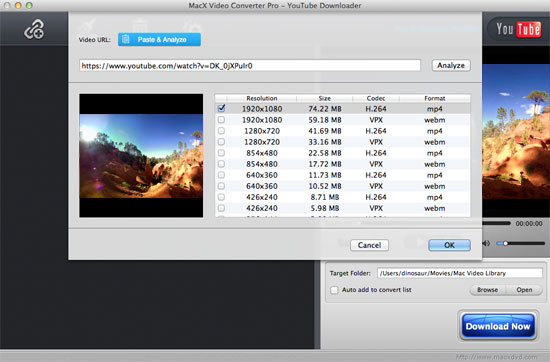 Step 1: Launch 3D VR video downloader and copy & paste the URL of your desired clip into the address bar. Click "analyze" to load video info. And feel free to download Windows version (Win 10 suported) if you are a Windows user.
Top popular 3D VR resources on YouTube:
https://www.youtube.com/watch?v=5gF4tyf-zVo  
https://www.youtube.com/watch?v=aiIwkR7KEwU  
Step 2: Select video resolution, size, format and codec of the 3D VR 4K UHD video download. BTW, in order to enjoy content with high image quality, you can choose 1080P/720P video resolution or even 4K UHD.
Step 3: Click "Browse" button to select an output folder to save the downloaded YouTube 3D VR video.
Step 4: Hit "Download Now" button to start downloading 3D 4K VR video in MP4, AVI, FLV and more.
For your reference:
1. This 360 degree VR video downloader also allows you to free download YouTube videos Mac in 360 degree 4K/HD from YouTube, Vevo, Dailymotion and other sites.
What is the difference between 360 degree video and VR video? Technically, 360 degree video is relatively passive, limited in interaction and not stereoscopic; 360° video is not a very immersive experience and doesn't require users to wearing a headset or glasses; users can watch 360 degree VR videos on most browsers. While, VR video requires a head-mounted display that can make people believe the image is the reality; to experience VR, special equipment and associated content are needed such as Google Cardboard, Oculus Rift, etc.
2. If you want to convert 3D VR video to iPad iPhone Android devices for offline playback or compress & shrink the file size for saving space, the aforementioned 3D VR downloading software can help you a lot. Remenber to select "Auto Add to Convert List" option and the
VR video converter
will automatically access 3D virtual reality video compress process.
Part 3: Top 3 3D Virtual Reality Headsets/Glasses to Aid You to Freely Watch 3D VR Videos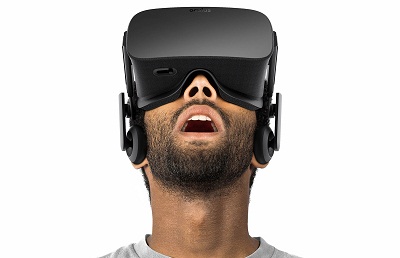 1. Oculus Rift
Price: $599.00
Developed by Oculus VR, Oculus Rift is a functional virtual reality headset released on 28 March 2016. As the first consumer-targeted 3D VR headset, Oculus Rift uses the latest state of the art displays and optics designed for VR. Oculus Rift owns an OLED display, 1080 x 1200 resolution per eye, a 90 Hz refresh rate and 110° field of view. Beyond doubt, it provides incredible visual fidelity and an immersive, wide field of view for people when viewing recorded 3D VR video thanks to its outstanding 3D audio effect, rotational and positional tracking.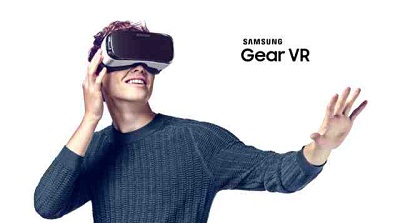 2. Samsung Gear VR
Price:$98.90
Released on 27 November 2015, Samsung Gear VR is a mobile 3D virtual reality glasses developed by Samsung Electronics. It features of wide field of view, 2560×1440 resolution, 96° FOV, precise head-tracking and low latency. What's more, unlike Oculus Rift, Samsung Gear VR doesn't require a PC with high-end GPU when streaming 3D VR videos. Only one deficiency of the Samsung Gear VR, it is just compatible with Samsung Galaxy S7, S7 edge, Note5, S6 edge+, S6, S6 edge.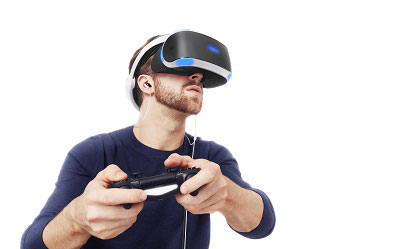 3. PlayStation VR
Price: $399.00
Perhaps most of users know this 3D VR video glasses because Playstation VR is a virtual reality gaming head-mounted display developed by Sony Interactive Entertainment. PlayStation VR has a 5.7 inch OLED panel, with an RGB sub-pixel matrix resolution of 1080p, or 960xRGBx1080 per eye. Specially designed for the PlayStation 4 home video game console, PlayStation offers people a different experience. That is: in certain 3D VR video games, the player wearing PlayStation VR headset acts seperately from other players without the headset.
How to Watch 3D Movies with Your VR Headsets
After the download of the VR content in 3D on your computer, you can now watch them and enjoy the immersive experience with your VR gear. Prior to watch 3D video with VR supported devices, please make sure you have a 3D video source, a computer, a VR player, a VR headset. And then follow the steps below to make sure you can use the VR gear to view 3D content. The downsides of 3D VR watching is it might hurt your eyes,since the headset's resolution isn't good enough to offer the high quality video. At the same time, VR headset also allows you to watch regular 2D video, 180 or 360 degree video, in addition to the full VR video or 3D video.
Step 1: Free download a video player such as 5KPlayer that supports playing VR 360 degree videos for free.
Step 2: Connect your VR headset such as Oculus Rift to your computer. It's also available for you to tweak the screen size on your VR headset before watching 3D VR video.
Step 3: Open the demo you want to play.
Step 4: Click Switch Mode till the video looks right.

Author: Bertha Miller | Updated on Dec 4, 2018