How many times have you found yourself spending the hard-won leisure time shuffling through the movie sites to pick something to watch? Good news is that the gloriously massive movies contents library on Netflix now offers you thousands of options. Still have trouble figuring out the best Netflix movies that are worth your night? Film junkies attention here, we have our picks for the best movies on Netflix from the whole truckload of high quality films, including best family movies, comedy movies, best horror movies, etc and also tips to download best Netflix movies. Have fun!
Sreaming Movies on Netflix? Or Download Movies from Netflix for Offline Wathing
Many users are complainning about the slow Netflix streaming or Netflix not working due to not enough fast internet speed. To have a pleasant Netflix movie streaming, note that you should ensure 3.0 Mbps for SD streaming and 5.0 Mbps for HD. As for 4K ultra HD streaming, you should at least have 25 Mbps which most of American families can't cut the mustard. In this case, you can turn to best Netflix movies download.
MacX Video Converter Pro - a 100% safe and clean movie downloader, will free download best Netflix movies in 4K/HD full-length Horror, Comedy, Romance etc from 1000+ movie streaming sites including YouTube, Dailymotion, Metacafe, Vevo etc at fast speed for iPhone iPad Android, PC/Mac!
Part 1: Top 10 Best Movies on Netflix of All Time
Top 5 New Movies on Netflix
Zootopia
Director: Byron Howard, Rich Moore, Jared Bush
Genres: Animation
Rating: 98%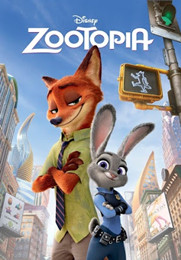 Zootopia is one of the best Netflix movies 2016 perfect for both adults and children alike. This movie dominated box offices back in March 2016 and was hugely popular. It tells a hilarious tale about a buddy cop and untrustworthy fox. If you have missed this movie, it's happy to see this Disney comedy on streaming service. Get ready to take the unforgettable emotional roller coaster ride with the best 4K movie on Netflix ever!
The Jungle Book
Director: Jon Favreau
Genres: Adventure | Drama | Family | Fantasy
Rating: 95%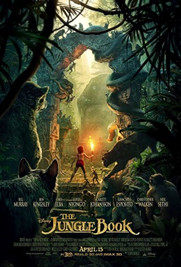 Netflix is becoming a movie paradise for Disney fanatics with more Disney movies added. This Disney's hit live-action and CGI remake of a classic fairy tale turned out to be a box office success. With great story telling and amazing visual effects, the movie will definitely enchant both kids and adults. It's one of the best movies of 2016, and it's good news that Netflix pick it up. If you're interested in this top best Netflix movie, you can first free download the Netflix movie trailer in VR.
Kung Fu Panda 3
Director: Jennifer Yuh Nelson, Alessandro Carloni
Genres: Animation | Action | Adventure | Comedy | Family | Fantasy
Rating: 87%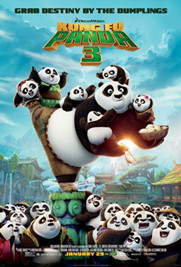 Kung Fu Panda 3 is a quality family movie. This movie is listed as one of the top movies on Netflix for that it will bring enough laughter to all your family members. In this third panda installment, Po will reunite with his long-disappeared father and defend the evil spirit threatens all of China. Kung Fu Panda 3 is rated 7.9/10 on IMDb and has a score of 87% on Rotten Tomatoes, which indicates its great quality to entertain audiences. This is also among the popular new DVD releases on Netflix.
Hush
Director: Mike Flanagan
Genres: Horror | Thriller
Rating: 67%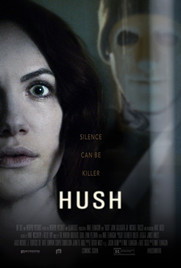 If you are a horror fan, there are quite many good movies in horror genre on Netflix for you. Among the top horror Netflix movies, 2016 horror thriller film Hush is for you. Hush is a good psychological thriller, talking about a talented writer who is living in a secluded home, is terrorizing by a masked madman with a knife. This best horror movie has the perfect location, background music, sound effects and scenes that will keep you on the edge of your seat. Now Hush is available on Netflix for streaming, or you can free download the horror Netflix movie with a movie downloader.
Hotel Transylvania 2
Director: Genndy Tartakovsky
Genres: Animation | Comedy | Family | Fantasy
Rating: 54%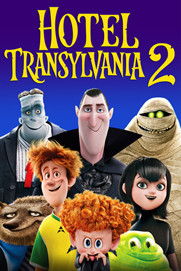 The best movies on Netflix to download or stream includes 2015 family-oriented monster comedy adventure Hotel Transylvania 2. Hotel Transylvania 2 is a movie catering all kids and adults. It tells a story about the vampire Drac gives a "monster-in-training" to his half-human, half-vampire grandson, Dennis who shows no sign of a vampire. This movie is full of funny scenes, jokes, humor, adventure and adorable characters.
Best Netflix Movies Downloader with Fast Speed and High Quality
Free download top Netflix movies HD 1080P/4K UHD full from 1000+ movie sites.
Easily convert the downloaded Netflix movies to MP4, MOV, AVI, MKV etc for mobiles.
Super-fast Netflix movies download speed with no quality loss!
Best 5 Netflix Movies of All Time
Top 1: Short Term 12 (2013) 
Director: Destin Daniel Cretton
Genres: Drama
Rating: 99%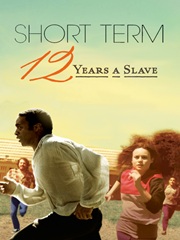 Short Term 12, a 2013 American drama film, tells a story of a young supervisor at a foster-care facility, Grace, who tries her best to help the troubled teenagers with her long-term boyfriend and co-worker. It's a movie about a group of young lost people longing to be loved and found. In this media-saturated, internet-savvy age of film-going, it is practically impossible to find a movie more sincere and heartfelt than this, and that's why it makes the top of the best films on Netflix list. Get ready to take the unforgettable emotional roller coaster ride with the best 4K movie on Netflix ever!
Top 2: Dear Zachary: A Letter to a Son About His Father (2008) 
Director: Kurt Kuenne
Genres: Documentary | Crime | Drama
Rating: 96%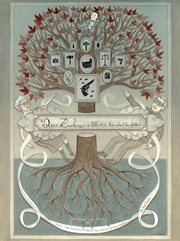 Dear Zachary: A Letter to a Son About His Father is surely among the top movies on Netflix in documentary series. It could be the best personal and unique documentary, telling a story of filmmaker Kurt Kuenne who decided to make a movie as a tribute to his best friend Bagby, who was murdered by ex-girlfriend pregnant Turner and also as an introduction of the father to the unborn child. It deserves the position in the top Netflix movies and also makes the list of the best family movies on Netflix to watch on MacBook, Windows PC or TV on Father's Day with the powerful love of a father to his child conveyed.
Top 3: Beasts of No Nation (2015) 
Director: Cary Joji Fukunaga
Genres: War | Drama
Rating: 91%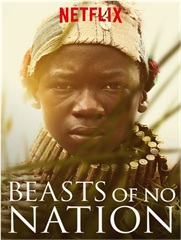 2015 is a big year for best Netflix movies. Beasts of No Nation is among the top best movies on Netflix to watch. This movie focus on Agu, a boy who torn from his family and faught in a unnamed civil war. A viewer of this movies says, "It's hard to see, but impossible to forget." The movie expresses a powerful message in a raw and real way: war is crucial, especially when you get to learn it in the eye of a child.
Top 4: Beginners (2011)
Director: Mike Mills
Genres: Comedy | Drama | Romance
Rating: 86%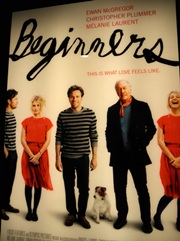 If you are looking for the top Netflix movies about love of family members, then you should never miss this 2010 American romantic comedy-drama film. It explores the love and complicated relationship between Oliver and his father Hal who passes away after announced terminal cancer and that he was gay, by reflecting the life and death of Hal. Along among the best family movies on Netflix for the coming Father's Day and Mother's Day.
Top 5: Submarine (2011) 
Director: Richard Ayoade
Genres: Comedy | Drama | Romance
Rating: 86%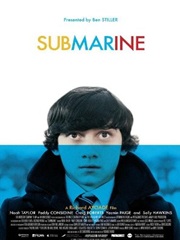 Another holder of the best movies on Netflix comes the 2011 teen movie Submarine. It's about the 15-year-old young Oliver trying to achieve two goals: to save his parents' marriage and lose his virginity before entering into 16. This coming-of-age movie accurately get almost everything in the growing up, it's an honest reflective study of young life. It is dark and devilishly funny, hilarious and touching. You can rent this movie on Netflix or rent DVD discs on other DVD rental sites like Redbox, Blockbuster, etc.

Wondering whether or not the above-mentioned best films on Netflix line up with the praising and worth spending the night or buying the DVDs back, you may first of all get the highlights of the above movies to see if you are interested in them by free downloading the HD movie trailers from YouTube, Facebook, Vevo etc with a
free top Netflix movies downloader
.
Part 2: Top Movies on Netflix by Genre
We have listed the top ten best movies on Netflix by ranking above, but we also understand that many users tend to seek for movies by genres, for example, best scary movies, best comedy movies, or best Netflix movies for kids or family... Therefore, to save time and energy on searching, here we have also gathered the top movies on Netflix in the most-required genres.
Best Horror Movies
1. Before I Wake
2. Unfriended
3. It Follows
4. Jessabelle
5. The Cabin in the Woods

Best Kids Movies
1. Big Hero 6
2. How to Train Your Dragon 2
3. Cinderella
4. The Avengers: Age of Ultron
5. Minions

Best War Movies
1. Black Hawk Down
2. Fury
3. The Way Back
4. Saving Private Ryan
5. Tears of the Sun

Best Comedy Movies
1. The Interview
2. Bernie
3. Mean Girls
4. Legally Blonde
5. Get Low

Best Action Movies
1. Skyfall
2. Face/Off
3. Mission Impossible I
4. Crouching Tiger, Hidden Dragon
5. Terminator 2: Judgment Day

Best Romantic Movies
1. Silver Linings Playbook
2. Blue Is the Warmest Color
3. Weekend
4. Adventureland
5. Heartbeats
Part 3: Enjoy DVDs of the Top Netflix Movies on iPhone, iPad, Android
Those best movies on Netflix are worth the collection as long as you have watched them. With DVDs, users can own the movies without worrying about being taken away as for licensed contents. However, for those who have spent a lot of money to keep a big DVD library of the best movies on Netflix, it is suggested to make a digital copy of the best Netflix movies DVDs to protect their investment. To backup the DVDs of top Netflix movies to hard drive for safer storage or to mobile devices for on-the-go enjoyment, then you can go to MacX DVD Ripper Pro.
Activiate Fixed Netflix DVD Disc - Stay Everywhere
MacX DVD Ripper Pro - 1:1 copy Netflix rental DVD to MP4, H264, MOV, ISO image, MKV, MPEG2, iPhone iPad Android so as to upload it to iCloud, Dropbox, Google Drive, etc. for watching anywhere, not just be housed in plastic prison or PC. Also rip workout DVDs, fitness DVDs, Beachbody DVDs, AV DVDs in mins.
This DVD ripper for the best films on Netflix is recommended for both its powerful ability to backup and rip the DVDs of best horror movies on Netflix, family/kids movies, action movies etc to MP4, AVI, WMV, MOV, etc for your specific use or directly to latest mobile devices such as iPhone X/8/7/Plus, iPad Pro (9.7/12.9-inch)/Mini 4, Samsung Galaxy Note 8, etc, and the unique feature to easily work with almost every commercially produced DVDs protected by DVD CSS, region code, RCE, Sony ArccOS, UOPs, Disney, etc. What's more, it's also a huge time saver, 36x faster speed while keeping outstanding quality.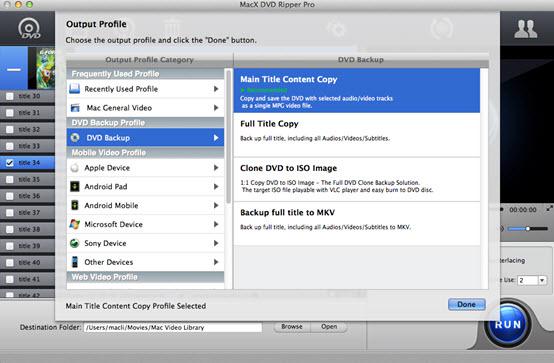 Step 1: Free download the Netflix DVD movies ripper on macOS (for Windows, go to the Windows version). Load the DVDs or DVD Folder of the best movies on Netflix and launch the best DVD movie ripper. Click "DVD Disc" button to import the DVD movie.
Step 2: Choose the Output Video Format. With 420+ preset profiles loaded, you are at your disposable to choose the video format or device profile with highest possible quality and 36X faster speed.
Step 3: Select Output Folder. Click "Browse" button to choose the path where you would like to put the output top Netflix movies in.
Step 4: Start ripping DVDs of the best horror movies on Netflix, kids movies, comedy movies etc by hitting the "RUN" button.