We usually don't want to spend money on something that doesn't work. When making a purchase, it is really a hard task for us to decide which one is worthy of our choice when we first get in touch with the products. However, with a little bit of examination, even the trickiest tool becomes bright and clear. For example, there are so many Mac DVD ripper software with both pros and cons in the market, making you confused. Here, I'd like to share and explain top 5 best DVD rippers for Mac, free or paid, incl. MacX DVD Ripper, HandBrake, MacTheRipper, iSkysoft DVD Ripper, and Cisdem in details, with DVD ripping feature, speed, quality and easiness that users concern most fully compared. Through the review, you may easily make up your mind which one is the best DVD ripper for Mac.
MacX DVD Ripper focuses on users' demand on ripping any tough discs. It is updated constantly to support the protections on even the latest DVDs. Shortcuts from the pop-up windows allows for a quick DVD ripping to Mac hard drive, the latest mobiles, or say, ideal for editing in iMovie, without tinkering around. Although Handbrake Mac version was reported to bundle with malware in V1.0.7, it's now secure to download. It not only handles the DVDs, but it also deals with ISO images and folders. You can fine-tune a movie or hardcode in subs with Handbrake, too. There is no native support for protected DVDs, but there's something you can get around with libdvdcss. Getting Mac The Ripper is somehow irritating, as it requires to send a Request for Gift to the Developer by email. But you will be pleased with the freeware's strong suit - There is little to think about: just fire up it, rip and go. Both iSkysoft and Cisdem is a powerhouse swiss army knife for DVD ripping. With these tools, DVDs can be digitized to a raft of output formats such as MP4, MOV, MKV, etc. You can also cut out segments you don't like rather than ripping the whole movie that occupies large file size. Just take a look at their performance tests below.
You may like: Completely free DVD rippers for Mac review and test >>

Recently, users on forums make a complaint direct to their DVD rippers, which failed to rip some DVDs and manifested with errors ranging from "encrypted DVD support unavailable", "disc loading error" to " movie encoding stops halfway". This usually happens on the recent releases like Beauty and The Beast, Rogue One: A Star Wars Story, etc, which apply the new encryption measures that even some so-called best DVD ripping software for Mac cannot ensure 100% successful rate. But luckily for you, the latest version MacX DVD Ripper Pro v5.5.0 rebuilds its title check mechanism and makes a timely support of all the new DVD discs. So we did a new assessment in the post, in order to share the truly functional DVD ripper software for Mac users to best work with protected DVD ripping.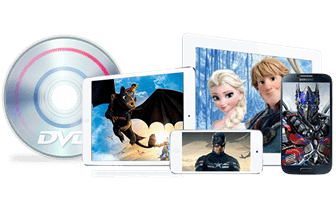 Ripping Ability: Will the 5 DVD Rippers for Mac Cope with Protected DVDs?
To be the best Mac DVD ripper, we shall first refer to its DVD ripping feature on Mac computer. It is a known fact that MacX DVD Ripper Pro, iSkysoft DVD Ripper and Cisdem not only strip copy protection off commercial DVDs but also rip DVD to video formats such as MP4, FLV, MOV, etc. for playback on iPhone, iPad, Android and other portable devices.
However, HandBrake only freely rips DVD to MP4 and MKV while MacTheRipper mainly plays a role to copy a DVD on Mac with copyright protection put by DVD publishers. Obviously, MacX DVD Ripper Pro and iSkysoft DVD Ripper seem more favorable in ranking the best DVD rippers for Mac OS X (macOS High Sierra).
Besides, in case of new DVD or DVD with unfamiliar file systems, such as ISO9660 or other non-UDF formated discs, iSkysoft and Cisdem have nothing to do with them while the latest version MacX DVD Ripper Pro continues to be the leader in DVD ripping field, successfully conquering all types of DVD, be it the newly released DVDs from Sony, Lions Gate, Paramount, the Disney DVDs with 99-titles, or the damaged DVDs that cannot even be played on VLC. If you want a program that has no problem choosing the newly released movie titles and makes ripping DVD an easy task, you can feel free to download the DVD ripper on Mac for a try. While iSkysoft, Cisdem and Handbrake produce an in-and-out showing. Below is our test on both old and new DVD discs with our top picks of best DVD rippers for Mac:
Product Name

Main Title

Errors

Inside Out

Star Wars:
A New Hope

Zootopia

I Am Wrath

Finding Dory

MacX DVD Ripper

16

1

2

23

0

/

Handbrake

16

1

No title found

Unable to choose right title and start crashing when ripping new DVDs. [1]

Mac The Ripper

failed

1

failed

No upgrade for a long time. [2]

iSkysoft DVD Ripper

16

1

failed

Not finish encoding [3]

Cisdem

16

1

failed

Not finish encoding [4]
[1] Handbrake is able to rip DVD encrypted with CSS or locked by Region Code on condition that you install libdvdcss on Mac. But it still cannot cope with the newly released DVDs and manifest in no title found error. The free Mac DVD ripper failed to choose the right title, crashed or stopped encoding halfway.
[2] MacTheRipper hasn't been updated for a long time. So any new DVDs released after 2010 in our tests, were tried, but without success.
[3] iSkysoft scanned titles while ripping protected DVDs, which however failed finally, even we update the DVD drive and choose another format to rip DVD to Mac.
[4] Cisdem made it in our protected DVD ripping tests, but unfortunately the output videos are pixilated. Totally unwatchable.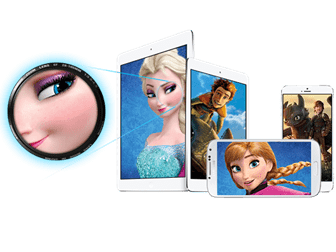 Quality: Which One Gets Good Video Quality after the Conversion?
When you choose the best free DVD ripper software on Mac OS, quality is quite the prime concern. Without a question, everyone would like to spend their money on the app that can produce video with utmost quality. MacX DVD Ripper Pro did a very good job in this area because it touts built-in High Quality Engine, Deinterlacing, Force A/C Syn, as well as its unique copy feature, making you backup DVD on macOS with original audio and video quality. Even when you re-encode the DVD into MP4 or other format, it maximally preserved the quality without any noticeable change.
On the other hand, HandBrake proved to be the best DVD ripper Mac users highly endorsed, which can automatically identify 4:3 video and size of the resulting movie correctly and let you manipulatethe settings ( framerate, constant quality slider, and more) to reach high-quality output. Regrettably, iSkysoft DVD Ripper may have more bells and whistles, but those extra features produce less-than-crisp images and don't translate into better looking videos.
As known to all, MacTheRipper is an excellent tool for Mac users, accessing many types of some older DVDs and commercially encrypted DVD on MacBook, iMac, such as CSS encryption, Sony ARccOS encryption, region code, etc. The output formats are saved as Video_TS so the video quality is grade-A. But it's necessary for you to use a third video converter app in case of watching movie on other devices or players. Though iSkysoft irritatingly reduced the quality during the DVD ripping process, Cisdem is stunning. The test over the quality of the DVD confirmed that there isn't any noticeable quality degradation in output video and audio. It is available with real-time Preview option, along with file size, resolution, etc, to check the quality of DVD before ripping.
Speed: Which One Delivers the Fast DVD Ripping Performance?
The great software shall further offer a fast ripping speed on Mac in the free DVD ripper for Mac reviews. If you choose MacX DVD Ripper, you are in luck. Its Free Edition delivers much faster speed than Handbrake. HandBrake Mac scanned titles one by one while ripping protected DVDs and generally tooks 12 min to scan the disc title but 11 seconds for a homemade DVD. This free Mac DVD ripper encoded the 1-hour, 30-minute DVD movie in 20 minutes with average conversion frequency reaching to 116 fsp.
MacX DVD Ripper had no problem selecting the title number, finishing the scanning within 5 seconds only. It took only 11.8 minutes to do the same job and the conversion frequency is up to 185 fps, especially when enabling the hardware encoding tech on the right lower part of the UI. No mention the speed of Copy feature, it only took less than 5 minutes. That's because MacX DVD Ripper now utilizes the revolutionary Intel QSV tech to conduct the DVD ripping more on GPU than on CPU, greatly shortening the transcoding speed and sparing more CPU resources on other tasks. Additionally, this DVD ripping software for Mac acts as a real DVD Player and rebuilds its DVD title check mechansism, thus having no problem reading and analyzing DVD navigate instructions.
While iSkysoft DVD Ripper does not employ Multi-core CPU and Hyper threading technologies so that the ripping speed is not optimized and not fast enough, basically 14 minutes lagging behind MacX DVD Ripper Pro when ripping a 10-minute segment of Transformers. The ripping speed of Cisdem is unsatisfactory compared with the other 4 best DVD rippers for Mac, almost 6x slower than MacX DVD Ripper Pro. Even when we lowered the bit rate, frame rate, etc at the cost of degrading the output quality, there didn't make any speed enhancement at all. See which is the fastest DVD ripper >>.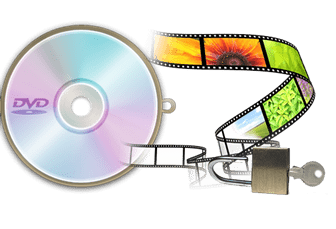 Easiness: Clean and Straightforward Interface Helps You Rip DVD on Mac with Ease
It is universally acknowledged that the fewer the number of click, the easier the software will be. In evaluating the best Mac DVD ripper, easy-to-use interface shall be also taken into consideration. Let's talk about iSkysoft DVD Ripper. In my opinion, the interfaces are invariably clumsy, with a lot of presets many of which produced poor results; regardless of preset you used, the resulting video wasn't as good as video ripped with MacX DVD Ripper Pro and Handbrake, both of which own clean interfaces and handy presets. Although Mac The Ripper has a straightforward interface, it only saves DVD to Mac hard drive, keeping you busy with finding third software to convert video.
Just like iSkysoft and MacX, Cisdem offers many preferable features, such as advanced parameter settings to either up or lower the video quality, the easy video download option, the most powerful video editing function covering merge, trim, crop, effects, rotate, watermarks, subtitles and 3D effects. But all these addons are wrapped under the hood in the minimalist user interface without perplexing the DVD ripping.
Conclusion - Download the Best DVD Ripper Software for Mac from MacXDVD
The 5 rippers are fairly matched, but through the best DVD ripper for Mac review, it's not hard to draw a conclusion. MacX DVD Ripper Pro, cheaper than iSkysoft DVD Ripper, has a wider formats and options, not to mention a significantly better and more consistent level of quality and speed. Cisdem offers some unique features that the other 4 best Mac DVD rippers won't have, such as downloading online videos, 3D effect, etc, but the slow speed is the Achilles heel. Maybe the free Mac DVD ripper like HandBrake and MacTheRipper are more attractive in driving you to download them to rip DVD on Mac, but given the great DVD decrypting ability, improved video/audio quality, fast ripping speed, wide features and macOS compatibility, MacX DVD Ripper Pro is more than worth the free download

. It is obvious that when we compare it with the 4 other Mac DVD rippers, MacX DVD Ripper Pro is the only best DVD ripper software for Mac to make beyond doubt.
How to Rip DVD on Mac OS X with the Best DVD Ripper for Mac
Since MacX DVD Ripper Pro ranks high in our comparison test, below we offer the step-by-step guide to rip DVD on Mac using MacX DVD Ripper Pro.
Step 1. Add files
Free download and run the best ripper for Mac, click "DVD Disc" or "DVD Path" button to import the DVD files. You can also free download its windows version to rip DVD on Windows (10). Most often, the DVD copy software for Mac will automatically choose the main title for you. Or you can manually choose the title number - play the movie with DVD player, check and record the title number when it comes to the movie.
Step 2. Choose Output Formats
Select the output format as you desire, like convert DVDmedia to MP4, DVD to MOV, DVD to iTunes, DVD to iPhone, DVD to iMovie, etc. Besides, this best DVD ripping software for Mac also offers optimized profiles for iPhone X/8/7/6s/Plus, iPad Pro/Mini 4, Galaxy S8/Note 8, Huawei Mate 10, etc, so that you can play any DVD movies on your gadget wherever you are.
Tips: Users revolving around Apple community are suggested to use the DVD ripper software for Mac to rip DVD to MP4, MOV or M4V format in either H.264 or MPEG4 codec. Ripping DVD to H.264 gives rise to better output quality yet with a file size bigger than MPEG4 while converting DVD to MPEG4 will yield in a relatively ordinary quality at a resolution of 640x480 but faster conversion speed than H.264. If quality matters, choose H.264. If you stress on the speed, just turn to MPEG4 for DVD ripping.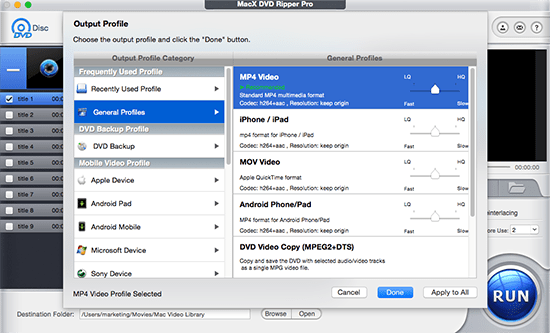 Step 3. Choose Output Folder
Click "Browse" button in output setting area and select a destination folder to save your converted video.
Step 4. Start Ripping
Click "RUN" to start ripping DVD on your Mac computer such as iMac 5K, Macbook Air or Macbook Pro. With this best DVD ripping tool for Mac, you can also view the conversion progress and are able to cancel the converting process at anytime.
Tips: For Mac users who rip DVDs more than just protecting their DVD collections against scratch or damage, but for mobile playback, such as on iPhone or iPad, they can turn to MacX MediaTrans for help, which is able to transfer converted DVD movies and music from Mac to iPhone iPad iPod in a flash, and vice versa, apart from transferring photos from iPhone to Mac.
Notice: We only advocates using those best Mac DVD rippers to copy and rip DVDs under the concept of Fair Use and does not encourage any illegal reproduction or distribution of copyrighted content. Please abide by the local DVD copyright law before doing it.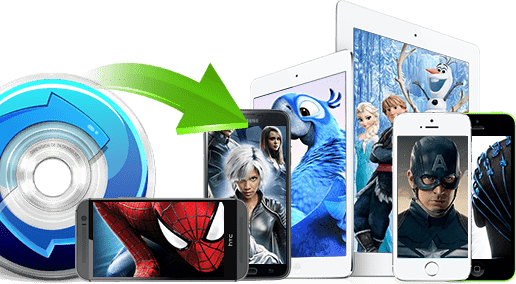 Best DVD Ripper for Mac and Windows
MacX DVD Ripper Pro is able to painlessly copy DVD and digitize any DVDs MP4, AVI, MOV, WMV, MKV etc. No.1 fast speed and high quality.
• Support all DVDs: Rip any types of DVDs encoded with Sony ARccOS, CSS, Region Code, Disney protection, etc.
• DVD backup: Copy DVDs to ISO image or a single MPEG-2 file; copy DVD movie to ISO image or a single MPEG-2 file;
• Rip DVD to iPhone iPad Android devices: Able to rip and convert DVD to MP4, MOV, HEVC, etc for iPhone, iPad, Apple TV, Android, PSP, etc.