Handbrake Tutorial: How to Use Handbrake to Rip DVD to MP4/MKV
Handbrake has built up a cult following, for sure, due to its open source and cross-platform compatibility. Until now Handbrake 1.0.0 for both Windows and Mac, though made its debut on Dec 24, 2016, has been all together downloaded in excess of 1,501,351 times on CNET, making it the most favored DVD ripper Mac and Windows users love in the market.
As it claims, Handbrake emancipates movies from the constraints of plastic-and-metal prison. It helps to convert DVD to MP4 or MKV and enables to put DVD movie to iPhone iPad iPod for on-the-move enjoyment. Its interface holds all the tools you need but the wide variety of options confuse users, especially beginners, to some degree. How to use Handbrake to rip DVD becomes a Gordian knot. Some people are even in the mood for a detailed Handbrake tutorial, including the newest version 1.0.0. Luckily, this article serves as the Handbrake user guide and lists the generous steps for users to rip DVD with Handbrake.
Step 1: Install the Free DVD Ripper
Only if you make Handbrake download on your platform can you rip a DVD with this free DVD ripper for Mac and Windows software. Generally, Handbrake is compatible with both Windows Vista-10 and Mac OS X 10.6-10.12 for both 64 bit and 32 bit. So make sure to have 500 MHz processor or better with at least 16MB RAM and be sure the Handbrake version to be downloaded is made for your operating system. See Handbrake Mac version.
Note: For various reasons, Handbrake won't work well during DVD ripping including the latest V1.0.0, especially V1.0.7 (downloaded before 10:30 a.m. EDT on May 2, 2017) is reported to be compromised by malware. On the one hand, Handbrake is unable to rip commercial DVDs like the Disney movie Finding Dory, Zootopia. When ripping protected DVDs, Handbrake fails to scan the right title, crashes halfway, shows error message "No valid source found", etc, even with libdvdcss installed on your computer. On the other hand, it is blamed for thecompatibility issue, e.g. it cracks when you update your Mac to El Capitan, let alone macOS Sierra.
So for a smooth DVD ripping, a Handbrake alternative is highly demanded, such as MacX DVD Ripper Pro (or Windows version), for your Mac/PC DVD ripping needs, which gets rid of all DVD copy protections and built in 350+ readymade profiles for your diversified needs, e.g. support all knotty DVDs, including the latest DVDs, DVDs with 99 titles, damaged DVDs and even the DVDs unplayable on VLC; copy protected DVD to computer hard drive with 1:1 image quality to save space; organize and digitize DVD to MP4 AVI and others as short as 5 minutes, depending on your computer configuration and DVD drive; directly convert DVD to iPhone iPad Android devices in one click; edit DVDs at your disposal to upload on YouTube, and more.
Take Mac for example, if you are running a Mac with a Core 2 Duo or later processor, the 64-bit version of Handbrake is more preferred than the 32-bit version as the former is about 10% faster than the latter, and make sure to download VLC 64-bit version as well in case of ripping commercial DVDs. But for those who have the original "Intel Core Duo" processor, you can only download the 32bit version. Below is the pic of the step-by-step Handbrake tutorial (V1.0.7). If you are working on a PC, please follow the tutorial about how to use Handbrake to rip DVD on PC.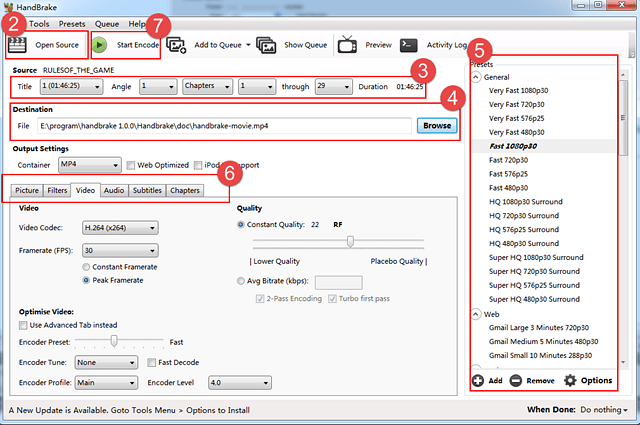 Step 2: Select a Source DVD You Want to Rip
After you launch HandBrake, you will be asked to locate a source. Specifically, there are three options listed including Video File, Folder and DVD Drive Option. In order to employ Handbrake to rip a DVD on Mac, you can insert the DVD into your Mac's DVD drive and simply choose the DVD you wish to rip from the drop down menu.
Warning: Handbrake only works with the DVDs that DO NOT contain any form of copy protection. If your discs are encrypted with CSS or region code, you'd better install Handbrake libdvdcss on Mac/PC. But if you run into a DVD with 99 titles of almost the same length, you are probably thwarted by a complicated copy-protection scheme. And many users run into Handbrake 1.0.7 crashing/hanging problem when ripping DVDs though 1.0.7 is the latest version with some bugs fixed. To solve the problem, you are advised to find a DVD ripper for Mac with DVD decryption ability for better results.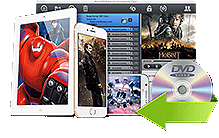 Best Handbrake Alternative for Mac/Win
5-star solution: MacX DVD Ripper Pro
Get no valid source found error when rip DVD with Handbrake? Handbrake neither rips encrypted DVDs nor supports latest devices. Try an alternative to rip copy protected DVDs to MP4 iPhone iPad Android with 350+ preset profiles.
Step 3: Choose a Title and Chapters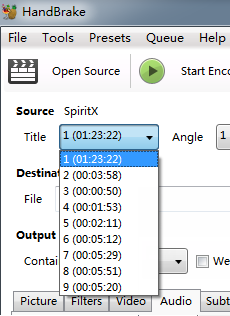 Once the source data has been loaded by Handbrake 1.0.0, you will see the Title drop-down menu at the upper left-hand corner. For non-commercial DVDs, Handbrake will select the main title for your source by default. Personally, if you want to rip the entire movie, the track with the longest duration is usually the one you shall choose.
And the same goes for TV episodes. But unless you wish to encode a specific range of chapters, you are suggested to leave the chapter drop-down menus at their default values.
Step 4: Select the Destination Folder.
Click the "Browse" button to choose the path where you want to save the output file in. Then Click "Save".
Tips: You can enable/disable and configure automatic file naming in the program options.
Step 5: Choose Preset for Your Device or Output Format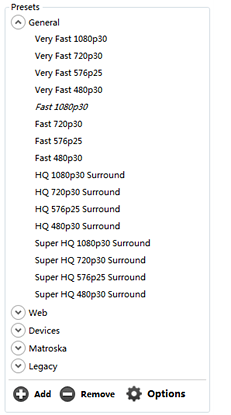 Handbrake 1.0.0 makes a great overhaul on its presets, providing handy presets for general, web, iPhone, iPad, iPod, Apple TV, Chromecast, Roku, playstation, etc, making it pretty easier. In case the Presets Drawer fails to open, simple hit the "Toggle Presets" button at the top, then presets for Apple, Regular and Legacy will appear. Choose the one you prefer. For example, if you'd like to play DVD on iPad, simply move the mouse to Apple Device 1080p30 Surround or 720p30 Surround, then you are allowed to rip DVD to iPad on Mac with Handbrake. The same goes on other devices.
Meanwhile, "General" is better for outputting videos either for high quality playback or fast DVD rip;
"Web" is good for outputting the ripped DVD movie for easy sharing or emailing;

Besides, you're also allowed to use Handbrake to rip DVD to MKV or MP4 (M4V) for free. MKV VP9 encoding is added to the latest Handbrake V1.0.0. You can set your encoding settings manually based on the device on which you plan to view the content.
Step 6: Tweak Your Settings
This can be a nuisance for new beginners, but for advancers it is really a boon. You can adjust the output parameters of picture, video filters, video, audio, subtitles, chapters, etc. to make the output videos more personalized and suitable. In this Handbrake user guide, Handbrake video settings, audio settings and picture settings will be specified here to best suit your demand.
1). Handbrake Video Settings
This section allows you to adjust Framerate and Video Codec you prefer. when using Handbrake to rip DVD, keep in mind that the output quality lies on the size you specify. You can also alter the bitrate of your choice. Remember: the higher bitrate you choose, the better quality you will get but the bigger size the output file will be, hence more time it will take to rip DVD with Handbrake. >> Check the Handbrake iPhone setting if you need to rip DVD to iPhone using Handbrake.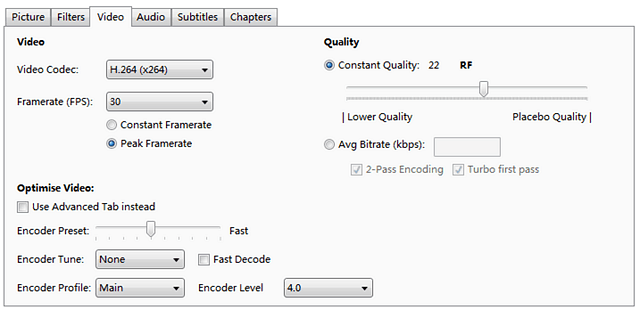 2). Handbrake Audio settings
This section is where you can adjust audio tracks and movie subtitle of your ripped content, as shown in the above figure. Generally speaking, you can leave this alone. But if you do want to change it, note that the audio bit rate shall be below 160kbps if you are ripping a DVD for your iDevices.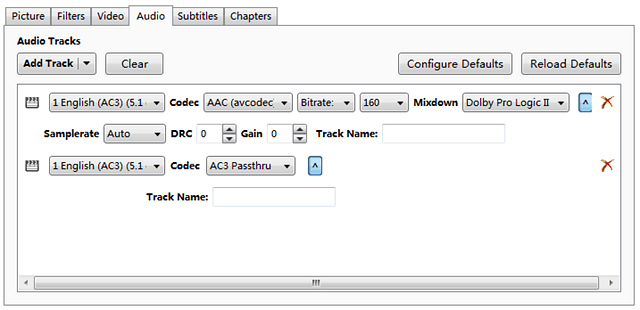 3). Picture Settings
It's often the case you find horizontal lines in many TV shows of DVD forms. Technically, these DVDs are interlaced, making them fuzzy to watch. The "Picture Settings" button on the top of Handbrake interface is especially designed to get rid of interlacing and makes DVD ripping smooth. What's more, this section also lets you set video resolution and crop video. For example, as 640*480 resolution is the optimized one for iPod Touch, so you can either set up to the same resolution as the original for the lower resolution of the original or set up to 640*480 resolution for the output for the higher resolution of the original. As far as I'm concerned, the crop function of handbrake for Mac is not so practical. Instead, it's just a kind of ornament here.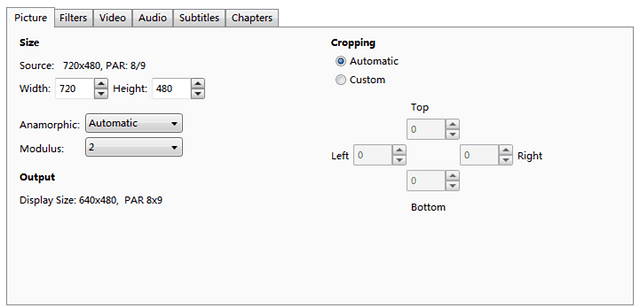 Step 7: Commence DVD ripping with Mac Handbrake
Once you finish all the settings, you can go ahead to rip DVD on your Mac computer by simply pressing the "Start" button on the left top of Handbrake for Mac version. Alternatively, if you have a source with multiple titles, you can queue these up using "Add to Queue" button. Once your queue is accomplished, click the "Start" button to begin batch DVD ripping process on Mac with Handbrake.
Note: As is mentioned in the above Handbrake tutorial, Handbrake doesn't work well with copy protected DVDs, not to mention the limited output formats, say MP4 and MKV. So if you intend to rip commercial DVD movies and convert DVD to more output formats and devices like FLV, AVI, MOV, Kindle Fire HD, Galaxy S7, HTC One 10, etc, Handbrake will let you down.
Handbrake Problems and Troubleshootings during DVD Ripping:
Even with all the steps mentioned above finished carefully, you may also encounter Handbrake not working problems while ripping DVDs, Handbrake 1.0.7 crashing/hanging/stop loading DVDs issues, especially the new DVD movies, since they are bogged down with copy protections. Below are the most comment Handbrake rip DVD issues reported among users and the typical Handbrake errors from video forums.
Handbrake no valid source to find error: Find the solution to fix "No Valid Source Found Error" in Handbrake
Handbrake cann't rip DVD without libdvdcss: How do I rip copy protected DVDs without libdvdcss. Problems solved.
Cannot rip DVD to AVI with Handbrake: Handbrake doesn't output video in AVI? Here is the solution
Handbrake won't work on El Capitan: Handbrake won't work on El Capitan, check the page to solve the problem
VLC 2.0 breaks Handbrake DVD Ripping: Fail to rip DVD using Handbrake after upgrading VLC to 2.0? Here is the answer.
Handbrake cannot read DVD: Learn how to rip DVD without reading error using Handbrake
Handbrake cannot scan right title: Follow the guide to learn how to scan the right title from 99-title DVD
Therefore, you'll have to switch to a professional yet best DVD ripper for Mac named MacX DVD Ripper Pro that not only circumvents DVD copy protection measures but also easily copy and rip DVD to WMV, MKV, FLV, MP4, MOV, etc optimized for iPhone 7/7 Plus/6S/Se, iPad Pro, Android phones and tablets like Nexus 7, Galaxy S7, etc with best video quality.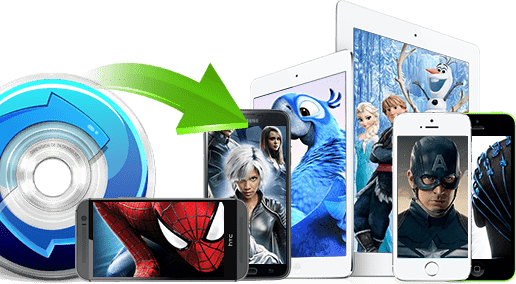 Best Handbrake Alternative - Rip DVD on Mac/PC
One-stop shop for removing any latest DVD encryption technologies and copy protected DVDs to Mac, MP4, MOV, M4V, MKV, WMV, MP3, etc.
• DVD encryption revomal: Remove latest copy protections that Handbrake won't do, like CSS, Region Code, UOPs, Sony ARccOS, Disney new X-project DRM, etc.
• Rip and Convert DVD: Freely rip protected DVD to MP4, MKV, MOV, AVI, M4V, MP3, and convert DVD for iPhone iPad Android and other devices.
• 4 DVD copy modes: Backup main/full title movie; clone DVD to iOS image; copy DVD to MKV with all audio/video tracks. 5 minutes only to copy a DVD on Mac.
Related Articles

Handbrake 1.0.0 Troubleshooting: Tips on How to Fix Handbrake 1.0.0 Errors
Check the most Handbrake 1.0.0 errors and solution here. This Handbrake 1.0.0 errors collection listed all kinds of problems after upgrading to Handbrake 1.0.0, as well as the corresponding Handbrake 1.0.0 troubleshooting solutions to ensure a smooth running on Handbrake.

Ultimate Handbrake Alternative to Rip DVD on Mac OS X (El Capitan Included)
p> Are you seeking for a Handbrake alternative for Mac OS to rip DVD? Never mind, this tutorial shows a handbrake alternative to rip DVD on Mac, even Mountain Lion, with original quality preserved.

How to Rip DVD on Mac with VLC
If you want to rip DVD on Mac with VLC, stay on this page, it introduces the detailed VLC tutorial to rip DVD and shares MacX DVD Ripper Pro that would be the ultimate alternative to VLC that is perfectly compatible with Mac OS X 10.11 and 12.
Related Tools You May Be Interested In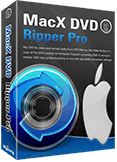 World's Fastest DVD ripper for Mac to rip copy-protected DVDs to MP4, MOV, FLV, iTunes video, etc for Mac, iPhone, iPad, Android, Windows phones, Google device, Sony, etc.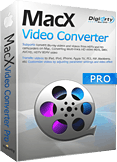 Swiftly convert videos like MP4, MOV, MKV, MTS, AVCHD, AVI, WMV, etc. Compress 4K, Download YouTube online videos, record screen, make slideshow and edit videos.
MacLife review

MacX DVD Ripper Pro is one of the best tools that you can find to rip episodes from TV series DVD or TV shows DVD to your Mac with MP4 MOV MKV AVI iPhone iPad Android, etc. It's a handy thing to have when you're trying to back up your DVD collection.
Hot Search