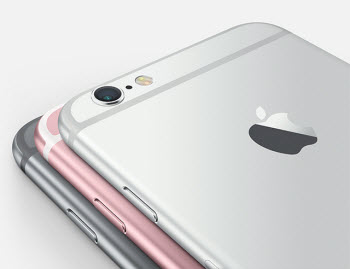 12-megapixel iSight camera is iPhone 6s' key selling point. But iPhone 6s camera not working has been a frequently-complained problem ever since. Similar to "Bendgate" that plagued the biggest than ever iPhone 6/Plus, "Heatgate" is revealed on the iPhone 6s. The overheating problem causes iPhone 6s camera flash stopped working until the phone cools down. Oops! This is not an isolated incident, and there are more iPhone 6s camera problems.
The problem also happens on later iPhones. So here let's stop crying and learn how to fix iPhone 6s camera freezes or crashes problems.
Back Up Your iPhone Camera Roll Photos/Videos
But before you fix the iPhone problem with camera, backing up your iPhone 6s/plus camera roll photos and videos is essential. You cannot guarantee that your memorable camera photos or precious recording video collections will not lose by accident during the problem solving process.
An excellent iPhone backup software, MacX MediaTrans is highly recommended for fear of this situation. It is capable of backing up all your iPhone data, including photos, music, videos to Mac without any hassle in super fast speed. As a test shows, only 8 seconds are needed for 100 4K photos to transfer from iPhone to Mac, thanks to the Intel QSV Hardware Acceleration tech.
Frequently Asked Questions about iPhone 6S/Plus Camera App Not Working
1

iPhone 6s Camera Flash Won't Work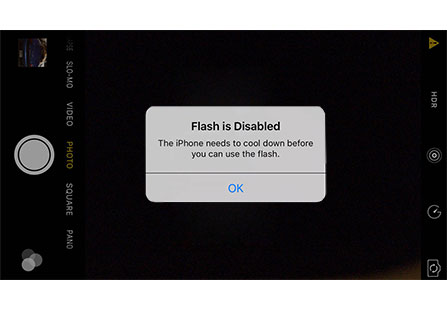 Some users complaint about the iPhone 6s overheating issues, making the iPhone 6s camera flash won't work. a message pops up, "Flash is disabled. The iPhone needs to cool down before you can use the flash." Improved hardware(faster A9 chip) that generates more heat may cause the iPhone 6s/7/8/XS/XR camera problems. The basic solution is to cool down the iPhone 6s/Plus. Below is the method to solve iPhone 6s/Plus overheating issues that lead to iPhone 6s/Plus camera freezes.
1. Reboot or turn off your iPhone 6s
2. Shut down background apps you are not using.
3. Turn off automatic updates. Head to Settings > iTunes Store & App Store > automatic downloads > updates.
4. Stop the movie you are watching and shut down any apps you are using.
5. Stop playing games or watching movies while the phone is charging.
2

iPhone 6s Camera Won't Work - Camera Previews Goes Black

iPhone 6s rear camera stopped working!!!! Got the new iphone 6s plus delivered today & to my dismay, there's already issues with the rear camera. When I try to open the camera app, the camera previews would sometimes appear for a brief second, then goes blank/black. Front camera works fine though.
3

iPhone 6s/Plus Camera Problems - Camera Apps Freezes
4

Apple iPhone 6s Camera Won't Focus Problems
5

Apple iPhone 6s Camera Cannot Take Photo

Author: Abby Poole | Updated on Dec 26, 2019