This year is a bumper harvest year for new DVD movie releases, ranging from Manchester By the Sea, Hacksaw Ridge, to Zootopia, just to name a few. And no matter for protection against scratch or damage or for on-the-move playback, it's worthwhile to backup and rip the commercial DVDs. But to decrypt DVDs with some best DVD ripper software put you in an awkward situation, e.g. software stuck halfway or output files are unwatchable. To that end, this article will center on everything about how to rip protected DVDs with the best ripper, just jump to section about:
Can't Rip Protected DVDs? Here's Trouble-free Solution
Download powerful DVD ripper for encrypted DVDs MacX DVD Ripper Pro, it can:
Support all DVDs: latest DVD movies, TV shows, workout, av & 99-title DVDs.
Crack all types of DRMs, e.g. Disney Fake, Sony ARccOS, UOP, CSS, RCE, etc.
No.1 fast speed with hardware acceleration tech. 5 min to copy a full DVD.
Rip protected DVD to any format/device with 420+ device profiles preset.
Part 1. Common DVD Rip/Copy errors
If you stroll on DVD forums, you will notice that users frequently grumble about their DVD ripping software like Handbrake, AnyDVD, MakeMKV, and the like, because they will encounter various DVD ripping errors in the process of copying or ripping commercial DVDs . Below are the typical errors from forums and users' feedbacks: Get a "cannot read sector" error with DVD Decrypter when decoding a DVD.
DVDSmith encountered an error that says: "the request could not be performed because of an I/O error".
Whenever I want to open or copy a DVD, a dialog box appeared with saying:"Data Error: Cyclic Redundancy Check".
There isn't any titles available for selecting after Handbrake scans the disc. It just returns the "No Title(s) error" .
Maybe 1/20 DVD movies Handbrake brings up a an error "No Valid Source Found" .
Disney DVD has 99 titles and the movie size is 60 GB size. Handbrake produced a screwed up rip.
DVDSmith renders with no audio, mixed up, or unplayable after DVD rips.
AnyDVD occasionally freezes/crashes/stops/won't start on Disney DVD rip, with no warning and no log.
Mac OS will tell you "You don't have permission to access some of the items" when you copy a protected DVD.
MakeMKV gets an error saying: "Scsi error - illegal request: media region code is mismatched to logical unit region".
Handbrake only rips a few seconds or won't rip entire movie error.
Get an error message of damaged DVD while ripping movies Hacksaw Ridge.
Additionally, there are still other problems with some free DVD rippers such as MacTheRipper cannot open IFO, Handbrake won't scan sources or only rips a few seconds, 260+ playlist due to the completely different structure on DVD, etc. And we will renew the part and provide all the possible protected DVD rip/copy errors and solutions here.
Part 2. Illustration to Latest DVD Protections
For the sake of avoiding any mal use of DVD contents, Walt Disney Picture, Warner Bros, Lions Gate, Sony, Paramount, Beachbody, and other DVD publishers institute DVD copy protection schemes that render generally DVD rippers into complete failure while users decode/encode DVDs. Specifically, the DVDs are well copy protected. That's why most tools crash and the output files are out of order or scrambled when/after you decrypt encrypted DVDs.
Till now, dozens of DVD encryption measures are applied to commercial discs, allegedly holding back common DVD decrypters and rippers from converting copy protected DVDs into digital files. Below is the introduction to the recent techs.
Illustration to Lastest DVD Copy Protections
CSS - The most common DRM applied to many commercial DVDs. It employs a proprietary 40-bit stream cipher algorithm to restrict access to the content only for licensed applications. Nowadays, most DVD converter software will have no problem ripping CSS protected DVDs, while its successors such as CPRM with 56-bit and 128-bit key sizes are still hard to crack.
Region Code/RCE - This tech is meant to restrict regular DVD players from playing discs sold in other regions, in order to allow file distributors to control the content, release date, price. While RCE is to stop the disc from being played in even a region-free player. If you want to evade region code blocks and change between regions 1,2,3,4,5 and 6, you need to turn to a DVD decrypter that can remove region code before you rip protected DVD.
Sony ARccOS Protection - A copy protection system developed by Sony. It implants corrupted sectors into DVD deliberately as an extra layer, thus bringing about bad sector error, when you use DVD copying software to rip copyrighted DVD with ARccOS. So far, some DVD players such as Sony DVPCX995, Microsoft Xbox do not access to the corrupted sectors, but you can rely on competent DVD decrypters to unlock copy protection from DVD.
CPRM - It's a mechanism developed by The 4CC Entity, LLC, which utilizes the C2 algorithm for symmetric encryption on SD memory card and recordable DVD discs. Media player (WMP and VLC), recorder or others, if incompatible with CPRM, will unable to play DVDs encoded with CPRM. Right now many tool like Handbrake won't rip DVD with CPRM. So you are suggested to turn to CPRM decrypter for successful copy protected DVD ripping.
User operation prohibition (UOP) - This mechanism prohibits users from skipping legal disclaimers or ads, mainly used for copyright notices or warnings. Therefore, DVD players will display an error message or show unskippable DVD Ads, previews, FBI warnings, or subtitles if attempting a prohibited action. But some free DVD players such as 5KPlayer and VLC give users full control over DVD playback.
Disney X-project protection - It is also known as Disney Fake, which is so far the most complicated DVD copy protection scheme from Walt Disney Picture. DVDs such as Frozen, Zootopia, The BFG, Capitan America: Civil War, etc wrapped in Disney Fake come with 99 titles and the movie size is larger than 60GB, which causes many general DVD rippers getting stuck or crashed and makes the covered movie with no sound, mixed up, etc. See how to rip Disney DVD.
Part 3. List of Typically Protected DVDs That Cannot Be Ripped/Copied
According to the uses' feedbacks, even the most popular Handbrake or other free DVD rippers for copy protected DVDs dare not assert to triumph all DVD discs. Reportedly, 90% of DVDs are placed with the above mentioned DVD copy protection schemes and will give rise to the above DVD rip errors. These encrypted DVDs range from Hollywood movies, TV shows, workout, AV, and so on. Below we just list the severely copy protected DVDs which are hard to rip so far and we will keep updating the copyrighted DVDs list timely.
Part 3.1: The Latest Copy-Protected DVD Movies
Hacksaw Ridge

DVD release: 02.2017
Rating in IMDb: 8.2
Length: 139 mins
Genre(s):Biography, Drama, History

Manchester by the Sea

DVD release: 02.2017
Rating in IMDb: 8.0
Length: 135 mins
Genre(s): Drama

Moonlight

DVD release: 02.2017
Rating in IMDb: 7.7
Length: 110 mins
Genre(s): Drama

Zootopia

DVD release: 06.2016
Rating in IMDb: 8.4
Length: 108 mins
Animation |Action | Adventure

Moana

DVD release: 03.2017.
Rating in IMDb: 7.8
Length: 107 mins
Genre(s): Adventure, Family, Animation

Sing

DVD release: 03.2017
Rating in IMDb: 7.2
Length: 110 mins
Genre(s): Comedy, Family, Animation, Music

Finding Dory

DVD release: 11.2016
Rating in IMDb: 7.5
Length: 115 mins
Animation | Adventure | Comedy

Suicide Squad

DVD release:12.2016
Rating in IMDb: 6.6
Length: 123 mins
Genre(s): Action, Sci-Fi, Fantasy, Crime
Part 3.2: List of other DRM-protected DVDs or non-UDF formated DVDs leading to DVD Rip Failure
Top Disney-Protected DVD Movies
TV Series DVDs
Workout DVDs
AV DVDs

Doctor Strange
Deadpool
Captain America: Civil War
The Jungle Book
Zootopia
Rogue One: A Star Wars Story
The BFG
Finding Dory

Game of thrones
Sherlock
The walking dead
Empair
The Big Bang Theory
The X-Files
NFL Sunday Night Footballl
Modern Family

Insanity
p90x
21 day fix
slim
piyo
body beast
power 90
focus t25

Blacked Out 7
Kendra Lust's Pretty Young Things
Big Booty Tryouts 2
Anal Beauty 6
Big Wet Interracial Tits 2
Black Cock Lovers
My First Gang Bang
Cherie DeVille: No Limits
nquer all the DVDs and support any types of DVD formats, e.g. ISO 9660, UDF or other non-UDF formated discs, you can try MacX DVD Ripper Pro.
Part 3.3: True cases from users when ripping a hot DVD movie or content
Start rip protected DVD I Am Wrath to HDD but it fails at 5% with IO error.
AnyDVD attempts to read the disc ID when ripping Finding Dory but gets message "The Disc ID could not be read from the disc".
I'm having trouble with the title in clone DVD making ISO file from Manchester by the Sea and locking at 95%.
MakeMKV is no help in specifying the correct playlist when ripping DVD Moonlight like AnyDVD.
I tried to rip Hacksaw Ridge DVD, however after ripping to MP4 using Handbrake, I get error related to playback for a minute and it goes to different scene in movie.
I'm using HandBrake to rip DVD The Hunger Games: Mockingjay Part 2 it does not work. It won't go past the scanning stage. Keep getting stuck at file 6 of 15 etc.
1 hour 50 minute run time. DVD rips for Sing without error message, but resulting output only has 1 hour 25 minutes of movie. Cleaned DVD, did not help. Part 4. How to Defeat All DRMs and Rip Protected DVD Smoothly with MacX DVD Ripper
Some DVDs can be easily ripped because the copy protections schemes put in place on the discs, such as CSS and region code, can be easily cracked. But the biggest bugbear is that there are still some special discs that trip generally DVD ripping software up, covering the workout DVDs, e.g. Beachbody Insanity, 21 day fix, Japanese AV DVD, some Disney DVDs such as Finding Dory, Zootopia, Lionsgate DVD like The Trust, I Am Wrath, etc.
Specifically, these copyrighted discs are encoded with complicated Disney Fake DRM or instituted with a special file system format like ISO 9660 that Handbrake, AnyDVD or some other tools cannot recognize. It's encouraging that the latest version MacX DVD Ripper Pro V5.7.0 now supports to decrypt all DVDs encoded with any copy protection and fixes all the DVD rip errors mentioned above. It reinforces the leadership in the field of DVD decryption and enables to rip protected DVDs, ranging from the latest DVD movies to AV disc, workout DVD or other specially constituted discs without any error.
On top of that, committed to being the fastest and best DVD ripper for Mac, it now supports hardware acceleration tech (VideoToolBox), managing to be the world's no.1 fast the DVD transcoding speed with conversion frequency reaching up to 320 FPS, 3x faster than Handbrake in the same hardware acceleration mode. Now you can simply rip a protected DVD within 5 min only.
Why You Choose MacX DVD Ripper for Copy Protected DVDs
Conquer All Types of DVDs - Support homemade DVD, latest DVD movies from Disney, Lions gate, Warnar Bros, Sony, etc, AV DVD, workout DVD, DVD in UDF format and DVD in ISO 9660 format. Always the first to support latest and 99-title DVDs.
World's No.1 fast DVD rip tool - Conversion frequency reaches between 250-320 FPS if the hardware encoding tech is enabled. 5 min to rip copyrighted DVD!
World's easiest and most stable DVD encoder/decoder - Just 3 steps to finish DVD conversion - load DVD, choose format and click RUN to kick off DVD ripping.
Highest video/audio quality - High quality engine and deinterlacing ensure the highest possible quality during DVD conversion.
Support ALL DVD copy protections - Support to rip all DVDs protected with any DRM, e.g. CSS, Region Code, RCE, UOP, Sony ARccOS, Disney Fake, etc.
180+ video format and 14 audio formats - Digitize disc to digital format and rip (protected) DVDs to MP4, MOV, MKV, AVI, WMV, MOV, MP3, AAC, DTS, etc.
420+ device profiles infused - Convert copy protected DVDs to iPhone, iPad, Android Samsung, HTC, PS4, Xbox One, Windows phones, Google Chromecast, etc.
4 DVD copy modes - Clone DVD to ISO image for burning; backup main title/full title with video, audio tracks, subtitles; and copy protected DVD to MKV with all subtitles reserved.
[Tutorial] Step-by-Step Guide to Rip Copy Protected DVD to MP4 AVI MOV with MacX DVD Ripper
Step 1: Load DVD by clicking "DVD Disc" or "DVD Path" button
Free download DVD copy software on windows, install and run it, load DVD by tapping "DVD Disc" or "DVD Path". You don't have to record the title number with a DVD player as the DVD ripper for copy protected DVD will automatically choose the right title for you.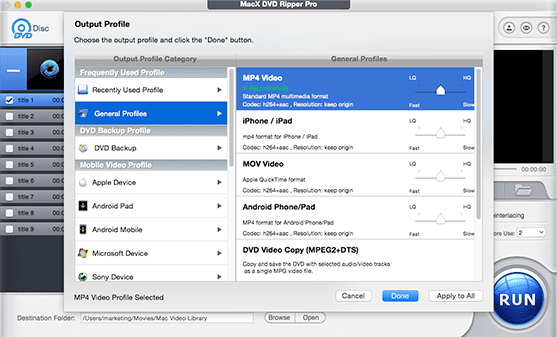 Step 2: Choose DVD format
Select the output format from the drop-down window, then you can rip copy protected movie DVD to hard drive or other digital formats, like DVD to MP4, DVD to AVI, DVD to WMV, DVD to MPEG4, DVD to iPhone. It's also available for you to clone DVD to ISO Image, backup DVD to MKV, or copy DVD main/full title with original video audio quality.
Step 3: Start ripping protected DVD.
Specify output folder on your computer to save the output files by clicking the "Browse" button and click the "RUN" button to start copying DVD on Mac computer.
Part 5: Top 8 Paid/Free DVD Rippers for Copy Protected DVDs [Review]
If these features are not convincible to you, just check the review of top 8 DVD rippers when it comes to rip protected DVD, along with the side-by-side comparison, which elaborates why MacX DVD Ripper is the optimal choice for converting DVDs with copy protections.
1. Handbrake
Handbrake is perhaps the world's most favored open-source DVD ripper for Windows, Mac and Linux. The free DVD ripper is able to digitize DVD to digital MP4 and MKV, along with a more comprehensive preset system (new general, web, device and mkv presets) on the latest version 1.0.0. Until now, Handbrake enables Intel QSV to fasten the DVD ripping speed just like MacX DVD Ripper did. But it still fails to cope with copy protected DVDs. Even with the aid of libdvdcss installed on PC and Mac, it is only limited to rip CSS protected DVD or disc with region code but nail-biting to the DVD protected with other sophisticated DRMs.
General errors for encrypted discs from forums:
Handbrake gets an error message "No titles found".
Handbrake cannot rip Disney DVD with 99 titles and crashes halfway.
Get a no valid source found error when free rip DVD with Handbrake.
Handbrake error reading from DVD.
Handbrake not working/crashes/freezes during ripping.
Handbrake won't scan DVD anymore.
Handbrake doesn't rip whole movie.
Handbrake won't add subtitles (hard/soft)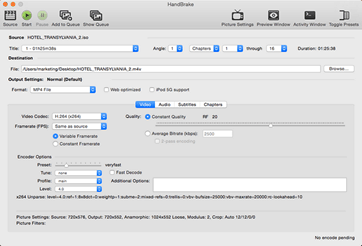 2. Aimersoft DVD Ripper
Aimersoft DVD Ripper is another good DVD ripping software that will rip any DVD movies to all popular SD and HD video formats like AVI, MP4, WMV, MOV, FLV, MKV, 3GP, MPEG, HD etc. and any devices playable formats. Once you get it, DVD movie enjoyment can't be more simpler than ever. It is infused with a DVD decrypter that also helps you to remove all the restrictions of DVD, like CSS, Region, RCE, Sony ARccOS and PuppetLock. What a pity is that it doesn't support ripping Disney protected DVDs, thus you may not able to rip Disney e Zootopia, Finding Dory, and more.
General errors for copy protected DVDs from forum:
1) Audio issues: Use Airmersoft to do DVD ripping, but AVI files have no audio at all; MP4 files have audio but it is out of sync.
2) Aimersoft responds "the invalid IFO file(s) has/have been ignored".
3) Some DVDs rip very poorly. I have attached an image that shows that the video is not clear but has lines that are very evident.
4) Receive this error: The application failed to initialize properly (0xc01500020)."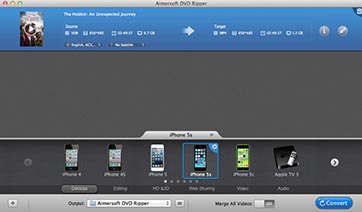 3. AnyDVD HD
AnyDVD HD is a Windows-based free DVD converter software capable of ripping any DVD (even the encrypted DVD discs/ISO images) to mainstream videos, such as backup and free rip DVD to AVI, MP4, H.264, MOV, WMV, FLV and Apple Android Microsoft devices.
Meanwhile, it allows you to decoding DVD encryption like CSS, region code and Sony ARccOS. But this free DVD ripper doesn't support decrypt DVD with Disney X-project protection and other newly released discs. Any you have to turn to other alternatives to crack the latest copy protection encoded on DVDs. Besides, it took more time than others to rip a feature-length movie.
Generally errors when ripping protected DVDs:
1) It stops/crashes at 99%.
2) Anydvd not ripping whole/entire movie.
3) Get multiple playlists (200+) when ripping some lionsgate DVD.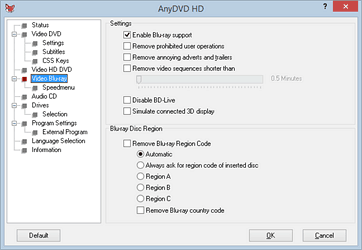 4. DVDFab DVD Ripper
As a smart DVD encoder and decoder, DVDFab DVD Ripper could rip protected DVD movies with a variety of functions and incomparable quality. Besides its strong function of decoding encrypted DVD movies and encoding DVD to various formats(MP4, MOV, AVI, MKV, H.264 etc.), the magical DVD ripper could also convert 2D movies to 3D format, bring GPU decoding and optimize the encoding speed of H.264, making the encoding 50% faster than before. Even better, it owns the Express and Expert interfaces, which is convenient enough to meet your different needs.
Generally errors in case of ripping copy protected DVDs:
1) A CRC error is encountered.
2) Several movies have come back with an 'Reading/Writing Error Control' message.
3) Three discs stop ripping at about 25-30%.
4) Try to rip the US disc of Deadpool, get an error message "Work 1 failed, Error = config_mobile empty parallel data".
5) Rip the main title using ISO Dark Knight Rises and DVDFab results in "Process Failed" after about 15 seconds and 1% on progress bar.
6) There appears multiple playlists which cannot be chose from when rip DVD The Girl On the Train. 2) Ripped movie seems to be fragmental.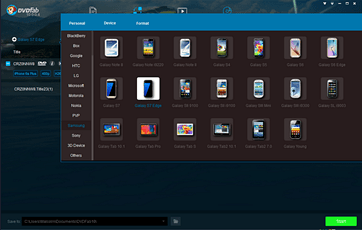 5. Xilisoft DVD Ripper
Xilisoft DVD Ripper is famous for its enhanced features and functionality of converting home DVD to various video/audio formats to watch it on any devices, including more than 160 video and audio formats, even the HD resolution videos in H.264/MPEG-4 AVC, HD WMV and multimedia devices like iPhone/iPad/iPod, Galaxy. It delivers a 5X speed promotion with NVIDIA CUDA & ATI APP technology. Unfortunately, it doesn't support ripping protected DVD with copyright unless it gets the help from DVD video recorder.
Common DVD rip errors with Xilisoft:
1. Get dvdrip.exe error, which is prone to be virus infection.
2. Myce members complain that Xilisoft encounters an audio and video out of sync problem.
3. Get the error code "xividcode.dll not found!" and "failed" message. It just reports a virus.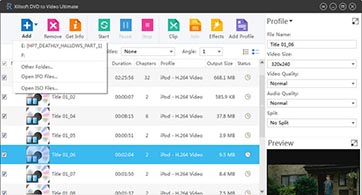 6. MakeMKV
MakeMKV is a DVD ripping software designed for Windows/Mac/Linux users to rip any kind of DVDs and Blu rays(including copy-protected DVDs) to MKV format with excellent video/audio quality. It is totally free to extract MKV from encrypted DVDs/Blu rays, at least in its trial version.
Plus, this DVD ripper for copy protected DVDs is talented in removing all DVD protection like CSS, RC, UOPs and Sony ARccOS while converting as it includes its own set of decrypting tool. It's convenient and intuitive enough to use, owns outstanding ripping speed, keeping the original quality of DVD in the meantime.
Errors to rip protected DVD with MakeMKV:
1) MakeMKV not reading playlist accurately.
2) No longer working since Win 10 upgrade, end up with several error lines like "Scsi error - illegal request / hardware error:44A0..."
3) All disks fail with 'Fatal error occurred, program will now exit'.
4) Face with playlist obfuscation. There comes with more than 200 playlists.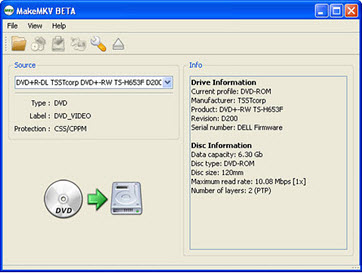 7. Magic DVD Ripper
Magic DVD Ripper is one of the best DVD ripping software, which can rip/convert DVD to VCD, SVCD, AVI(Xvid, DivX), WMV, MP3, MPEG2, MP4 (for iPod, iPad, PSP, PS3 or smartphone etc mp4 player) formats or backup DVD to hard drive without any loss of quality. You can enjoy DVD movies anytime and anywhere without inserting DVDs or burn them to blank DVD or CD using burning software. While other software may not be able to rip some certain protected DVDs or may yield audio/video not in sync, Magic DVD Ripper almost always works perfectly, being able to copy and rip these continuously update protected DVDs.
Common Protected DVD rip errors:
1) backup DVD to Xvid using Magic DVD ripper but shows error:" Audio buffer is full".
2) Magic DVD Ripper rip half of the episodes.
3) Use Magic DVD Ripper 5.2.1 in the 'Copy Main movie only' mode, the chapters are out of order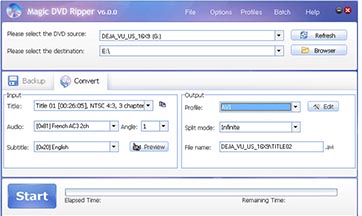 8. Leawo DVD Ripper
Leawo DVD Ripper provides the best solution to rip protected DVD and convert DVD to video and audio in popular file formats for many devices, based on Windows operating system. More than 180+ popular formats and wide options of profiles are supported. Other than a awesome DVD ripping software, Leawo DVD Ripper is also the trendiest 3D movie creator, enabling you to convert common 2D DVD to 3D video. Not only so, it also convert commercial/noncommercial DVD discs to video and audio, and make DVD discs region free for unlimited DVD movie enjoying.
Errors:
1) Get an error "Failed to get information from server, please make sure your internet connection is ok (-68)"
Editor's Note: The Digital Millennium Copyright Act (DMCA) forbids circumventing copy encryptions contained on commercial discs. Make sure to rip the protected DVD for personal use.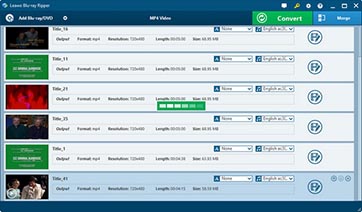 Related External Source: DVD - short for digital versatile disc or digital video disc, DVD is a digital optical disc storage format which is developed by Philips, Sony, Toshib and Panasonic in 1995. So far, UDF file system is the most favorable and standard one used on DVDs while DVDs may also use the ISO 9660 file system.
* If you still have any question on how to rip protected DVD on PC or Mac? Please feel free to Mail Us >>
Notice: We only advocate using the DVD ripper to copy and rip protected DVDs under the concept of Fair Use and do not encourage any illegal reproduction or distribution of copyrighted content. Please abide by the local DVD copyright law before doing it.